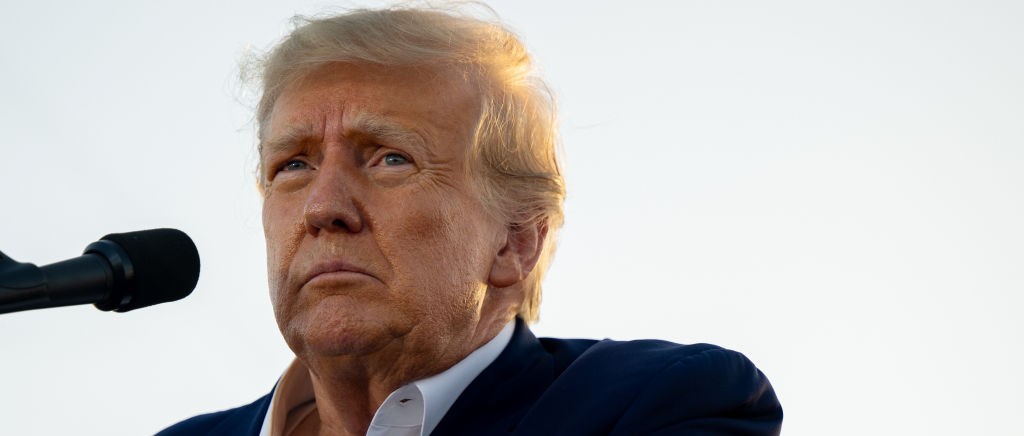 It's been a year and change since Donald Trump, once banned from Twitter, launched his rinky-dink clone of the service. How's it doing? Better than Trump Steaks or his board game, but nowhere near even the Elon Musk iteration of same. In fact, he's making pretty much no money off of it.
As per Insider, Trump was forced to file a financial disclosure form due to him running for president yet again. In the filing, he revealed that he's made "less than $201" off of the Trump Media & Technology Group, the company that put Truth Social out into the world of social media services. Trump owns 90% of the company, which, despite its low profits for the big guy, is valued at somewhere between $5 million and $25 million.
Still, there's a silver lining for the self-professed rich guy. On the same form, Trump reported that he made somewhere between $100,000 and $1 million off of CIC Digital, the company that released those much-mocked NFTs last year. Those depicted the former president in a variety of laughably heroic poses, including as an astronaut, a cowboy, a superhero, even holding the Statue of Liberty's torch.
Trump also reported that he banked around $5 million in speaking fees as well as between $100,000 and $1 million off his 1987 memoir The Art of the Deal, whose ghost writer famously slammed him.
The big guy was clearly reluctant to make his earnings public. He announced his campaign back in November, and sought two separate 45-day extensions before finally reporting his earnings. Had he delayed it any further, he would have faced a $200 fine, or about one dollar less than he made off of Truth Social.
(Via Insider)