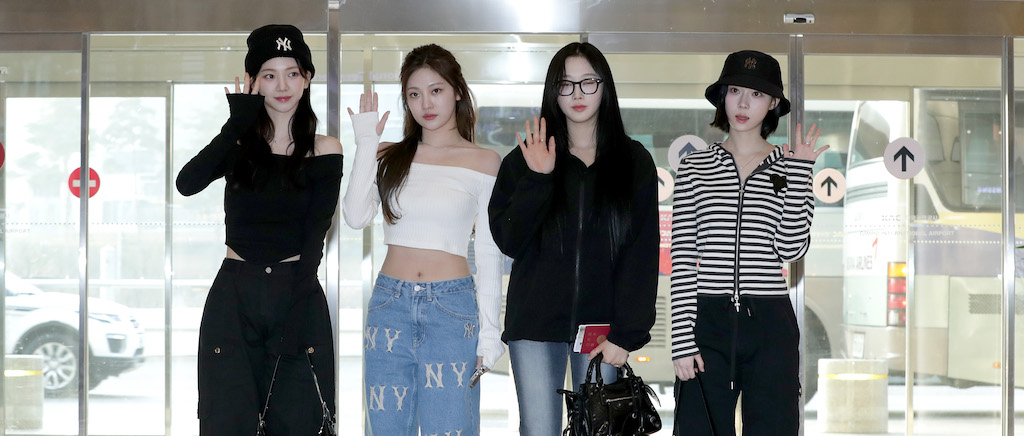 Aespa is on a roll. Last year, they entered a global partnership with Warner Records. In June, they're going to be the first K-pop act to ever perform at Governors Ball.
After sharing Girls – the 2nd Mini Album in 2022, Aespa is back today (April 17) with the announcement of their third mini album, My World. It will have four different versions with 11 covers. The lead single, "Welcome to MY World," will arrive on May 2.
aespa 에스파 The 3rd Mini Album 〖MY WORLD〗
➫ 2023.05.08 6PM KST

https://t.co/mhvZ0tGTf5#aespa #æspa #에스파#MYWORLD #aespa_MYWORLD pic.twitter.com/gWxXJ3N7st

— aespa (@aespa_official) April 16, 2023
Aespa also recently performed their first-ever solo concert. About it, they told Uproxx in our recent Cover Story, "It felt like we were back in the trainee days," GISELLE explained. "We were thinking about choreography 24/7, sweating every day. That whole day-to-day lifestyle came back to us after a while. And it has been a while since we've worked that much. Physically, it was very tiring. But also mentally since there was a lot of pressure because we haven't had a comeback in a while. Everything, in general, felt kind of distant at the same time 'cause it's not like we've been doing any performances recently. So to do a whole concert suddenly was a lot of pressure. But, at the same time, we were very excited to show our new songs 'cause this time we're very confident in them. And we actually do love them for real!"
My World is out 5/8. Find more information here.
Aespa is a Warner Music artist. Uproxx is an independent subsidiary of Warner Music Group.