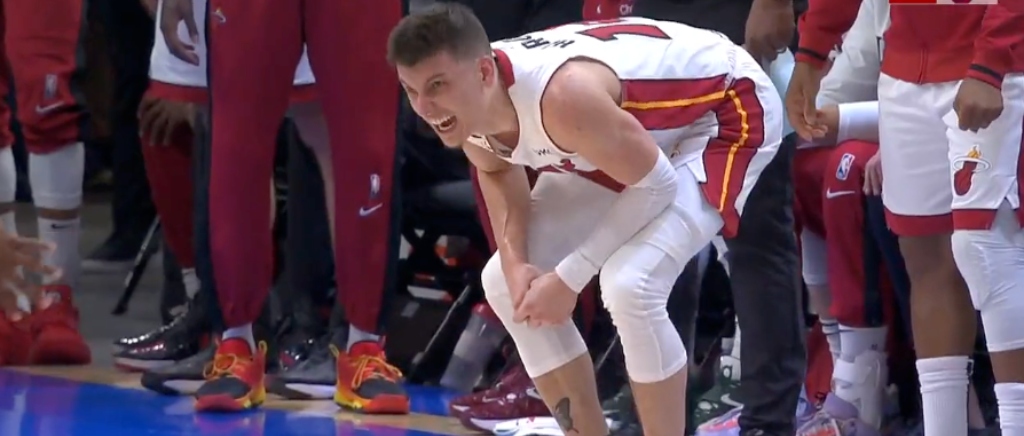 The second day of the postseason brought with it the injury bug, as a number of star players suffered game-ending injuries in the first two games of Sunday's action.
Ja Morant hurt his hand in loss to the Lakers, and noted after the game his status for Game 2 is in serious jeopardy after crashing to the floor in the fourth quarter. Early in Game 1 between the Heat and Bucks, Giannis Antetokounmpo suffered a back injury after Kevin Love slid in late trying to take a charge, leading the two-time MVP to slam hard on his back as he fell to the floor. Giannis would try to return, but was unable to continue, with the Bucks officially announcing his game was done in the second quarter.
Later in that quarter, the Heat would see one of their best players likewise go down with an injury, as Tyler Herro broke his right hand diving for a loose ball as Grayson Allen picked it up. Herro was in serious pain immediately and tried to run to the locker room, but play was still going on and the Heat for some reason didn't call a timeout, so he stood in the corner holding his hand in pain and eventually got passed the ball and tried to take a three with a broken hand. He did not make it, but the Heat got a putback bucket and Herro would finally be able to leave the floor on the next possession.
It is unbelievable that he was even able to put a shot up with a broken hand (and have it at least somewhat on line), but the Heat probably should've called timeout to get him out of the game prior to that being a possibility. His day is done and one would expect he'll miss at least the rest of the series and likely beyond should the Heat advance, which is a huge blow for a team that already has its struggles with offensive creation. Herro had 12 points in his 19 minutes of action before suffering the broken hand, the second most on the team behind Jimmy Butler's red-hot start.