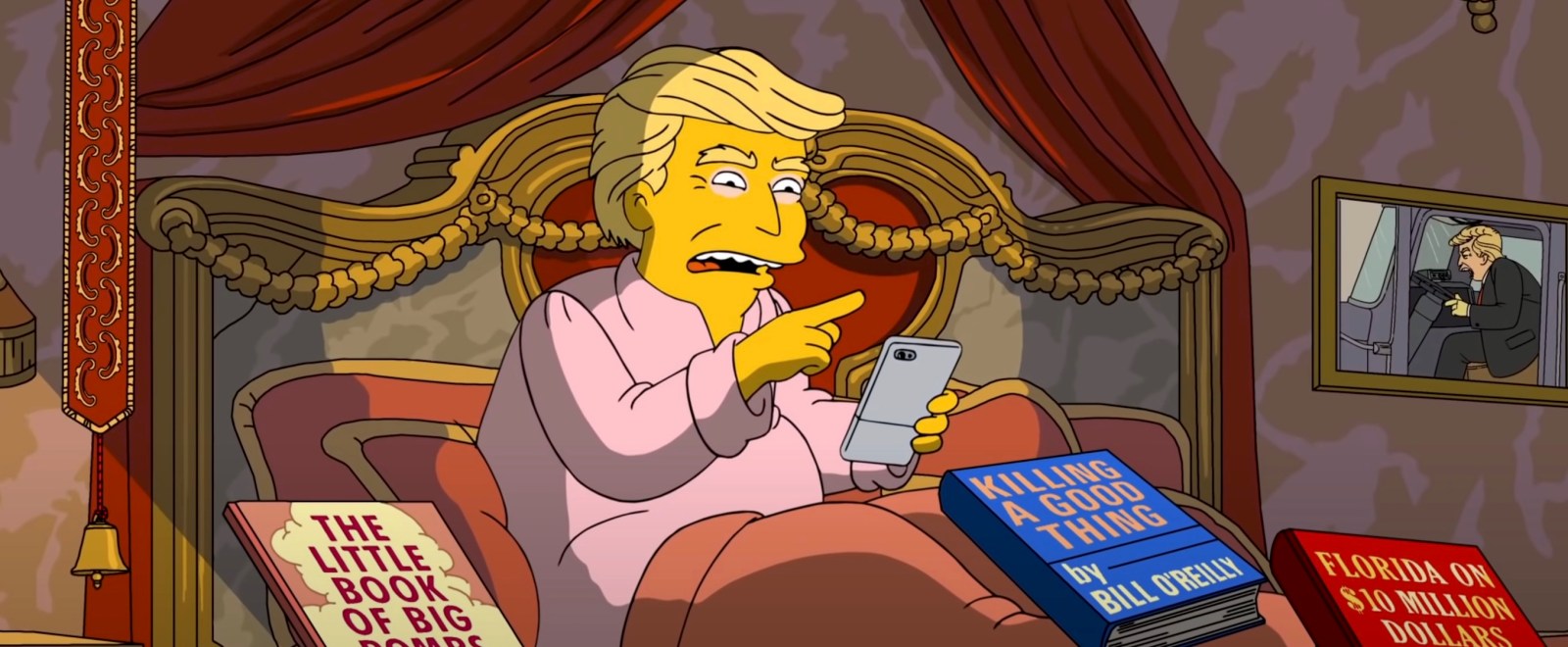 There has been some speculation that Dominion Voting Systems' $1.6 billion lawsuit against Fox News for spreading misinformation about their voting machines could bring an end to The Simpsons. It's unlikely, but Moe getting a cell phone seemed improbable at one point, too. The longest-running scripted series in American TV history did, however, come up during the trial.
NBC News reports that "Fox's lengthy list of trial exhibits includes four clips from The Simpsons, a cornerstone of the Fox broadcasting network's prime-time lineup for more than 30 years." (Tomorrow is actually the 36th anniversary of the first Simpsons short on The Tracey Ullman Show. What a birthday present.) The quartet of clips, which come from the show itself as well as online exclusives, all involve Homer voting.
— Season 20's "Treehouse of Horror XIX" shows him attempting to cast a ballot for Barack Obama.

— The promotional short "Homer Votes 2012" shows him voting for Mitt Romney.

— The YouTube short "Homer Votes 2016" features Russian President Vladimir Putin disguising himself as an American voter to convince Homer to vote for Trump.

— Season 32's "Treehouse of Horror XXXI" finds Homer unsure whether to vote for Trump or Biden.
Fox's high-priced attorneys have argued in front of every judge in the country, often as lawyers!
Here are the clips in question:
"The Simpsons being used as evidence in a billion-dollar lawsuit involving a conservative media company" is one prediction no one saw coming.
(Via NBC News)