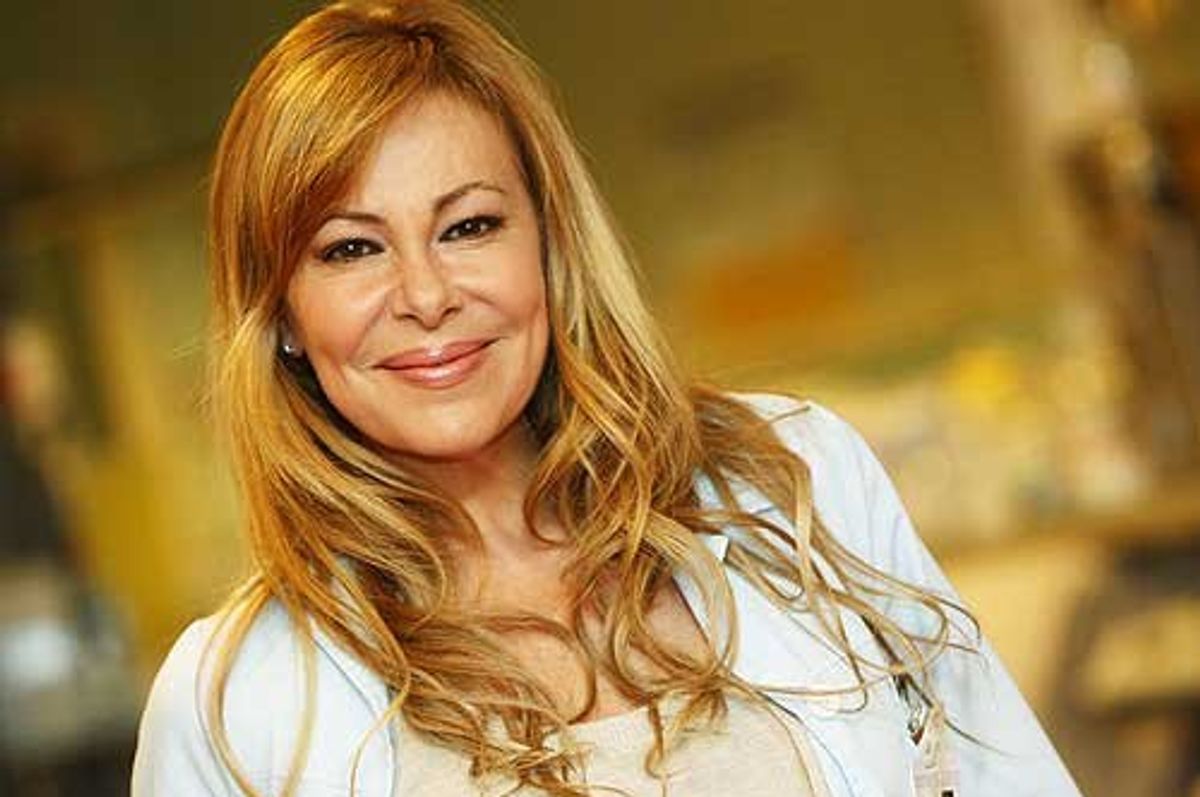 Losing a child is tragic no matter their age, and many parents would do whatever they could to preserve their child's memory or fulfill their final wishes. If you ask Spanish TV star, Ana Obregón, that's exactly what she did when she decided to welcome a grandchild through surrogacy.
The actress's decision is causing a lot of conversation and backlash for multiple reasons. In Spain, surrogacy is illegal and the sperm of a deceased loved one can only be used to impregnate the widow up to 12 months after the husband's death, according to CNN. This detail didn't deter Obregón.
The grandmother used a surrogate and egg donor from the United States, where surrogacy is legal, and Obregón's grandchild is an American citizen. Ana Sandra Lequio Obregón was born in Miami, Florida March 20, Obregón told Hola! magazine.
---
The discussions in Spain, aside from the ethical concerns, are related to the legality of bringing a baby born via surrogate back to Spain where the procedure is illegal. It seems that Obregón will not be in any legal trouble though, as the baby is legally her daughter, though biologically her granddaughter.
While people may be perplexed or even uncomfortable with the dual title of Obregón, it should be noted that grandparents legally adopt their grandchildren all the time if circumstances warrant it. This then gives the grandparent who adopts dual titles as parent and grandparent. One of the most famous examples of this situation is Olympic athlete Simone Biles.
"This girl isn't my daughter, but my granddaughter," Obregón told Hola! "She is Aless' daughter and when she grows up I will tell her that her father was a hero."
But some people in Spain are having strong feelings about the morality of conceiving a grandchild in this manner, with a philosophy professor likening it to an episode of "Black Mirror," according to CNN. The naysayers aren't deterring the new grandmother's excitement, though. Obregón told Hola! it took three years to conceive her grandchild, explaining that though it was a long process, it is what has kept the 68-year-old alive.
In the caption of her Instagram post sharing the interview, Obregón wrote, "My Aless: I swore I would save you from cancer, and I failed you. I promised you I'd bring your daughter into the world and here she is in my arms."
"When I hug her, it's an indescribable feeling because it's as if I were hugging you again," she continued. "I swear that I will take care of her with the infinite love that I have to give, and from heaven, you will help me."
The new grandmother finished her heartfelt post, written in Spanish, by saying that her son was the love of her life in heaven while his daughter is now the love of her life on Earth.
While the process to have a grandchild through surrogacy isn't something that is traditional or common, it seems to be what worked for Obregón. She's even open to having more grandchildren via surrogacy since her son reportedly wanted a large family.
The grandmother and granddaughter are still in the United States awaiting the baby's American passport to fly home to Spain. In the meantime, here's hoping for safe travels, a happy healthy baby, and hopefully a nanny because sleep deprivation at 68 is probably a whole different level of exhaustion.