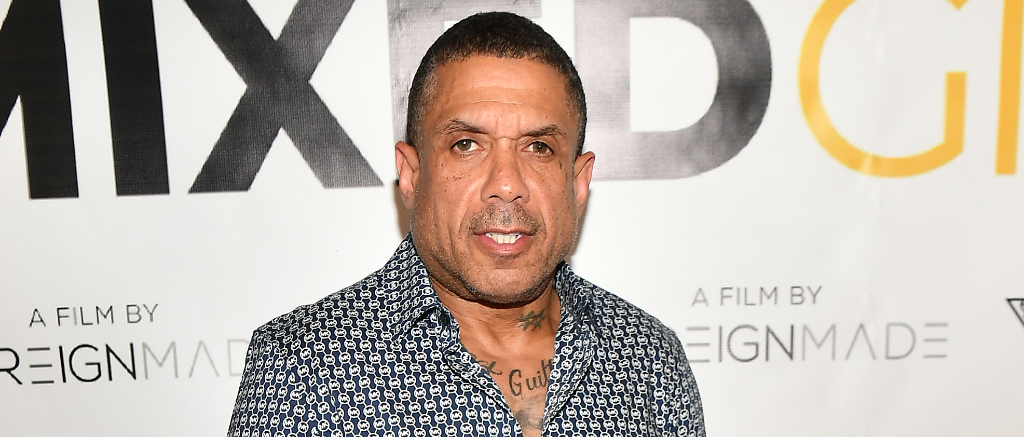 Michael Jackson was known as the King of Pop, but was he secretly the King of Petty? According to hip-hop media titan Benzino, that might be true. Many stories about the musician have emerged, including how the "Bad" singer was almost run over by actor Jason Bateman on a bicycle. Now, Benzino is sharing one of his own.
During his appearance on The Gauds Show podcast, Benzino revealed that Michael Jackson fully supported his feud with rapper Eminem.
"I knew Mike. I met Mike through Teddy [Riley]. He called me, and he thanked me," said Benzino. As for what the call was about, he revealed Jackson called him, "Because when Eminem dissed him with the fire situation, in the ['Just Lose It'] video, Mike called — and I remember his assistant put him on the phone — and I sat there and listened to him. And he thanked me."
The "Just Lose It" video was released back in 2004. In it, Eminem poked fun at Jackson on several fronts, including his 2005 child molestation trial, rumored plastic surgery, and his hair catching on fire on the set of the infamous 1984 Pepsi commercial.
The feud between Benzino and Eminem is still going strong to this day. Strangely, the former's daughter, rapper Coi Leray, has said she's on the side of her dad's foe.