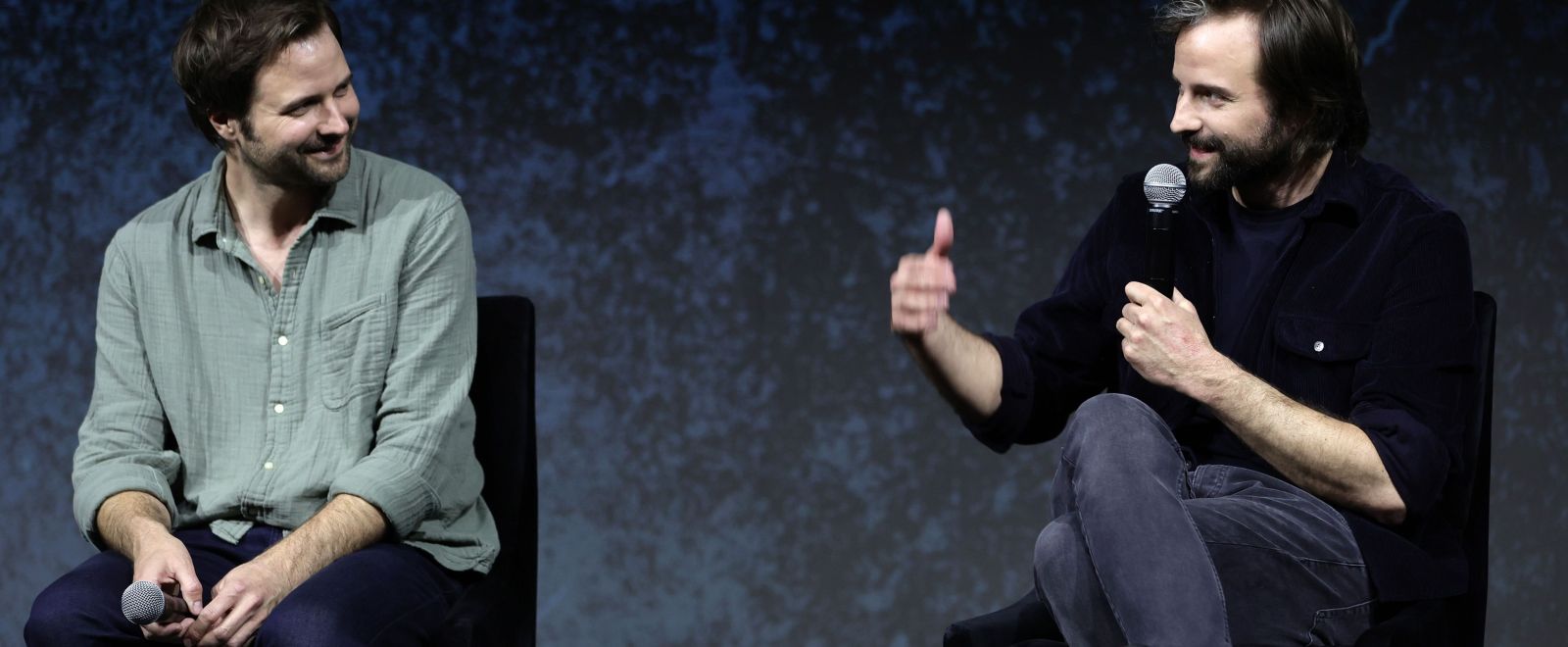 Netflix knows that the Duffer Brothers are pretty good at what they do, which is probably why the streamer keeps asking them to work on various big-name projects. The duo has a lot on the agenda in the coming years, including a live-action Death Note reboot, an adaption of Stephen King's The Talisman, and the final season of that little-known show Stranger Things. But the boys seem to love keeping busy, and they are embarking on their next project with (you guessed it) Netflix!
The brothers will produce a supernatural drama series (it's what they do best!) called The Boroughs. The series comes from co-creators Jeffrey Addiss and Will Matthews, who previously worked on The Dark Crystal: Age of Resistance, the Netflix follow-up to Jim Henson's iconic 1982 adventure film.
In a statement provided to Variety, the Duffers explain that The Boroughs is right up their alley. "We've been fans of Jeff and Will's writing for a long time, and when they pitched us their idea for The Boroughs, we immediately knew they had something very special on their hands," the Duffers said.
The brothers continued, adding that fans of Stanger Things will surely be on board with the new series. "While the heroes in The Boroughs have a few more years on them than the kids from Stranger Things, they are a similarly lovable bunch of misfits, and we can't wait for you to join them on an adventure that is at turns scary, funny, and deeply touching." Even though it's just a statement, it's still nice to imagine the brothers reciting it in perfect unison.
As for The Boroughs, the cryptic synopsis is as follows:
In a seemingly picturesque retirement community in the New Mexico desert, a group of unlikely heroes must band together to stop an otherworldly threat from stealing the one thing they don't have… time.
In other words, after the world mourns the loss of Stranger Things next year, we will all have something to look forward to. Who doesn't love a good drama set in New Mexico?