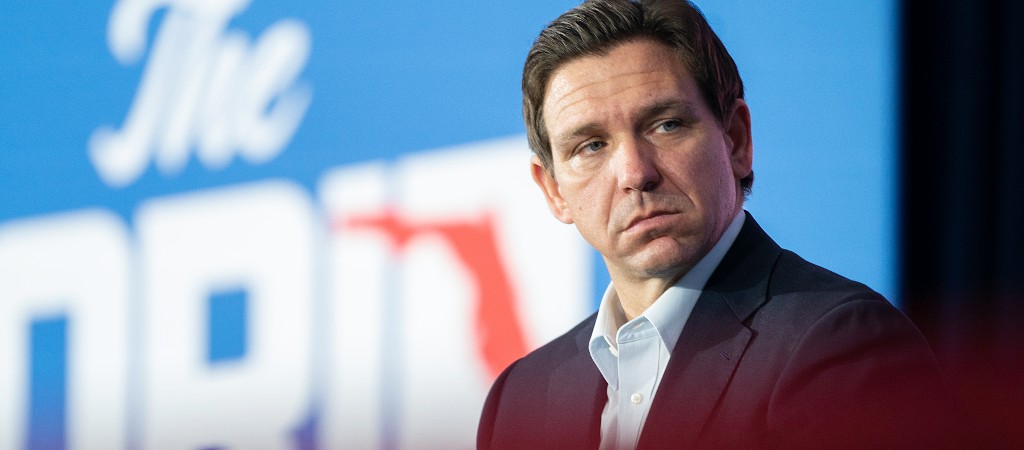 Despite repeated backfires, Ron DeSantis is refusing to back down from his efforts to punish Disney for challenging his "Don't Say Gay" bill last year. The situation reached a boiling point earlier this week when DeSantis threatened to build a prison near the Walt Disney World resort. That development arose from DeSantis' being outsmarted by Disney in a humiliating legal clause that stymied the Florida's governor attempt to take control of the special district where the park resides.
However, DeSantis has reportedly entered uncharted waters by attempting to nullify Disney's legal maneuver retroactively, which is raising several constitutional concerns about how a governor can just ignore contracts.
Via The Guardian:
Now, in a move Democrats say is unconstitutional, lawmakers on Wednesday introduced a measure handing the DeSantis loyalists retroactive power to nullify the agreement by amending a land use law relating to special taxing districts.

And in its own separate meeting the same day, the new board laid out its plans for Disney, including a huge increase in taxes and building low-income housing on land adjacent to its popular theme parks.
Meanwhile, Disney has been prepared for DeSantis to lash out. CNBC reports that the entertainment giant has instructed lobbyists to keep a close eye on any land deals made in or around the special district where Disney World sits. Those lobbyists are to "start aggressively working against" any such bills, and they may be successful as some state Republicans are reportedly not on board with DeSantis mounting a war against Florida's biggest source of employment and tourism revenue.
(Via The Guardian, CNBC)