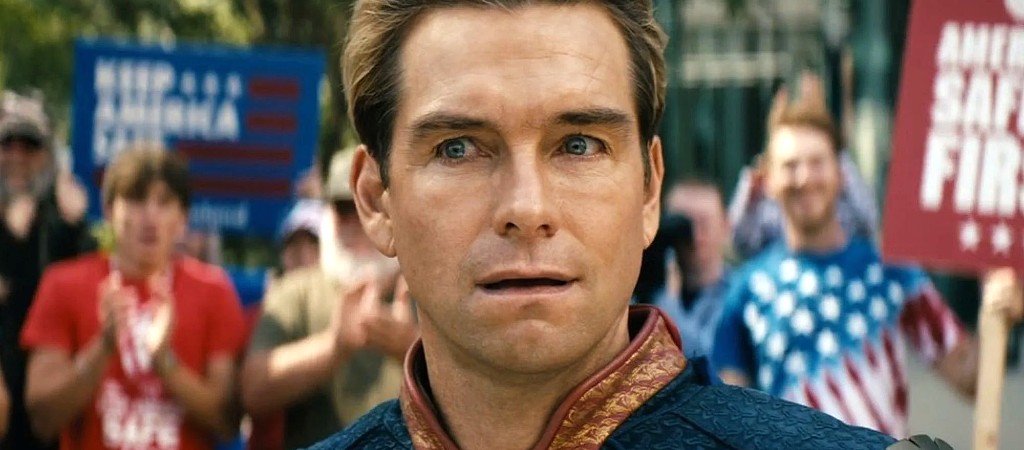 This week, Elon Musk made good on his repeated threats/promises to unverify all legacy verified Twitter users unless they paid for the $8+ Twitter Blue service. Millions of users saw their checkmarks disappear, other than a select few. Those included Stephen King, Ice-T, and LeBron James, for whom Elon claimed to have picked up the tab, possibly to troll the trio.
It's a bit of a Homelander move, yes, which isn't a compliment, but given Musk's popularity with the right wing, this jibes with the far-right fanboy meltdown after certain segments of The Boys audience were shocked to realize that Antony Starr's character is a bad dude. And Amazon Prime Video's social media team decided to make like Billy Butcher and take the p*ss by doing some trolling of their own. In memed fashion, the U.K.-based account compared Elon to Homelander throwing his son, Ryan, off a rooftop in an attempt to make him fly.
"Well… he can do what he wants" was coupled with a "shrug" emoji in a tweet.
Well… he can do what he wants #TheBoys pic.twitter.com/acW2IyI2Kb

— Prime Video UK (@primevideouk) April 21, 2023
This quote also happens to be a reference to a much more R-rated moment from The Boys, which involved Homelander putting on a solo performance from another rooftop while raining down "little Homelanders" upon unsuspecting civilians. The quote is quote a comparison, too, given that Homelander didn't fare too well emotionally in Season 3 after his "I can do what I want" declaration and Maeve putting him in his place.
Then again, we don't know exactly how Elon is truly reacting behind the scenes while the formerly verified masses reject signing up for Twitter Blue. He put on a positive face for his exploding rocket, so perhaps the "shrug" emoji is the most accurate way to describe the entire situation.
Also and for the record, Antony Starr bid farewell to his checkmark, too.
Ok guys . Looks like they are taking away the verification ticks tomorrow. Will see how things go. This is and will be my only real account. Anything else will be bogus. I'm on IG. Follow there too. Night

— Antony Starr (@antonystarr) April 20, 2023