I've said it before and I'll say it again — there are a lot of bourbons out there, folks. The vast majority of them are under $100 and many quality, readily available bottles are under $50. But that's not the whole story, the prices go sky high, as anyone who has dabbled in whiskey investing knows. I suppose the overarching point is that bourbon is as diverse a category as wine or Scotch whisky, with just as much nuance and value spread across a wide price spectrum.
To highlight that variety across price points, I'm offering up a long list of my favorite bourbons by price — ranging from $15 all the way up to $500. While that sounds pretty straightforward, there are some caveats here. Bourbon — like all booze that is collectible/traded/invested in — can be highly allocated (distributed in very small batches to very specific accounts). That means that MSRP prices (manufacturer's suggested retail price) are not always a guarantee. Local availability can be tricky and the small number of bottles that make it to certain markets are often via the "secondary" or "after" -market at highly inflated prices.
What does that all mean? Well, some of the prices for these bottles are higher than their MSRP simply because you're rarely (or almost never) going to find them at those MSRP price points. That's just the way it is.
As for the rest, these are the bottles that I vouch for as a professional in the industry. They cover a wide range but aren't as niche as you might think. While some of the higher-priced bottles will be harder to source, no bottle on this list is a full-on unicorn bottle. Moreover, this isn't ranked since it's by price point. So my recommendation remains the same — read through my tasting notes and find the bottles (and the price!) that speak to you.
Once you've found something that sparks your interest, hit that price link and see if you can find it in your neck of the woods. Sound good? Let's dive in!
Also Read: The Top 5 UPROXX Bourbon Posts Of The Last Six Months
$10-$20 — Evan Williams 1783 Small Batch Kentucky Straight Bourbon Whiskey
ABV: 45%
Average Price: $16
The Whiskey:
This is Evan William's small-batch bourbon reissue. The expression is a marriage of 200 barrels of Heaven Hill's classic bourbon (78% corn, 12% malted barley, and 10% rye). That whiskey is batched and then proofed down to 90 proof (instead of the old 86 proof) and bottled.
Tasting Notes:
Nose: This has a very distinct nose that ventures from vanilla-soaked leather to a very clear sense of allspice berries and ground clove with a hint of cornbread batter and soft oak.
Palate: There's a light sense of caramel apples on the palate leading toward Johnnycakes covered in butter and honey with a light nutmeg lurking in the background.
Finish: The finish arrives with a hint of dry reeds that ends up on a vanilla cream with brown spices.
Bottom Line:
This is the whiskey — at this price point — that truly punches way above its class. It's just really freaking good and serves as a great sipper over some rocks or a sturdy cocktail base.
$20-$30 — Russell's Reserve Kentucky Straight Bourbon Whiskey 10 Years Old
ABV: 45%
Average Price: $29
The Whiskey:
Master Distillers Jimmy and Eddie Russell go barrel hunting in their Wild Turkey rickhouses to find this expression. The whiskey is a marrying of bourbons Jimmy and Eddie Russell handpicked with a minimum age of ten years old. They then cut it down to a very accessible 90-proof for bottling.
Tasting Notes:
Nose: This is just a straight-up classic with depth on the nose leading to rich vanilla, salted caramel, sour cherry, wintry spices, and a touch of old oak.
Palate: The palate opens with orange-oil-infused marzipan covered in dark chocolate next to bolder holiday spices, moist spiced cake, and a very distant whisper of barrel smoke.
Finish: The end is a lush mix of orange, vanilla, chocolate, and spice leading to an old leather pouch full of sticky maple syrup tobacco.
Bottom Line:
I've seen these on sale for $24.99 a bottle. I bought a case. This is great bourbon that's crazily low-priced. Shoot it, mix with it, or just sip it — it's all good, folks.
$30-$40 — Jack Daniel's Bonded Tennessee Whiskey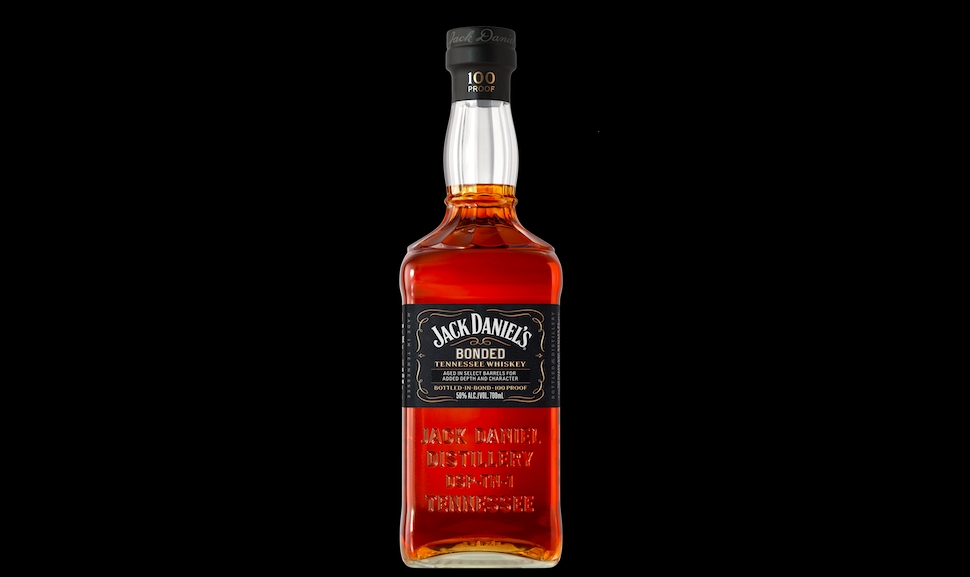 ABV: 50%
Average Price: $31
The Whiskey:
This whiskey is made from Jack's classic mash of 80% corn, 12% barley, and 8% rye before it's twice distilled and run through Jack's long Lincoln County sugar maple charcoal filtration process. The spirit then goes into the barrel for at least four years — per bonded law — before it's batched, cut down with a little water, and bottled.
Tasting Notes:
Nose: The nose draws you in with Cherry Jolly Ranchers next to sweet cedar bark braided with old strands of leather and orange-laced tobacco leaves while a hint of vanilla wafer and general "health food store" vibes underneath it all.
Palate: The palate feels like warm apple pie on a sunny day with the best vanilla ice cream on top as layers of eggnog nutmeg and creaminess move toward a Cream of Wheat vibe.
Finish: Some apple wood chips for a smoker and a hint of almond shells pop on the finish.
Bottom Line:
The lesson here is that higher proof Jack is better Jack, especially if you're looking for a killer cocktail base or easy sipper.
$40-$50 — Maker's Mark Cask Strength Kentucky Straight Bourbon Whisky
ABV: 56.25%
Average Price: $42
The Whisky:
This special release from Maker's Mark is their classic wheated bourbon turned up a few notches. The batch is made from no more than 19 barrels of whiskey. Once batched, that whiskey goes into the barrel at cask strength with no filtering, just pure whiskey-from-the-barrel vibes.
Tasting Notes:
Nose: Burnt caramel candies and lush vanilla lead the way on the nose with hints of dry straw, sour cherry pie, and spiced apple cider with a touch of eggnog lushness.
Palate: The palate has a sense of spicy caramel with a vanilla base that leads to apricot jam, southern biscuits, and a flake of salt with a soft mocha creaminess.
Finish: The end is all about the buzzy tobacco spiciness with a soft vanilla underbelly and a hint of cherry syrup.
Bottom Line:
This is delicious whiskey. It's so clearly a good and lush bourbon, even the newcomer can taste the excellence (and the flavors are dialed, which makes analyzing it a little more clear-cut). Get some!
$50-$60 — Chattanooga Whiskey Bottled In Bond Vintage Series Fall 2018 Straight Bourbon Whiskey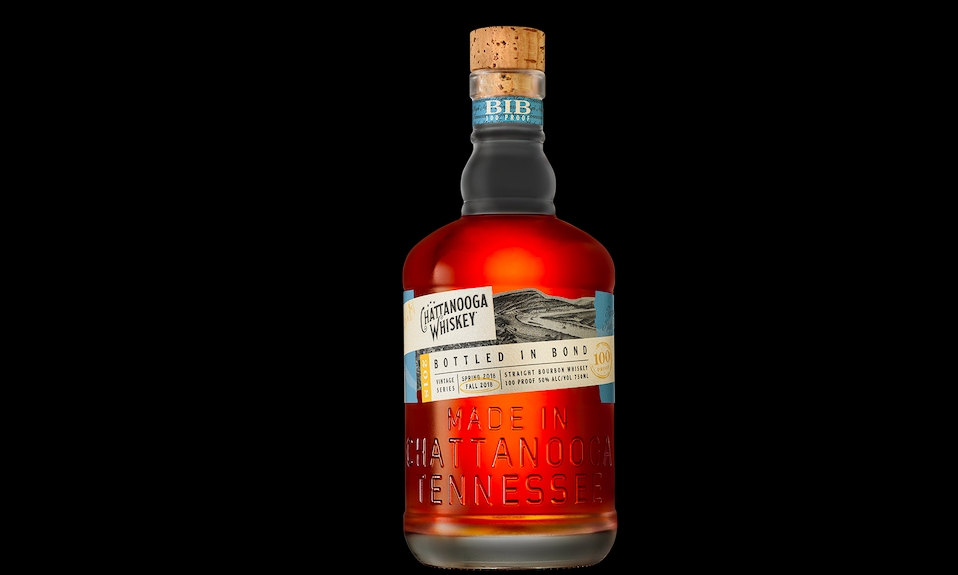 ABV: 50%
Average Price: $53
The Whiskey:
The latest seasonal drop from Tennessee's Chattanooga Whiskey is another great. The whiskey is a blend of four of their mash bills. 30% comes from mash bill SB091, which is a mix of yellow corn, malted rye, caramel malted barley, and honey malted barley. Another 30% comes from mash bill B002, which has yellow corn, hardwood smoked malted barley (smoked with beech, mesquite, apple, or cherry), caramel malted barley, caramel malted, and honey malted barley. The next 20% is mash bill B005: yellow corn, malted wheat, oak smoked malted wheat, and caramel malted wheat. And the last 20% is from mash bill R18098, which is yellow corn, pale malted barley, naked malted oats, double roasted caramel malted barley, peated malted barley, cherrywood smoked malted barley, chocolate malt, and de-husked chocolate malt.
Tasting Notes:
Nose: Cinnamon, brown butter sugar, walnut, and raisins meld on the nose with some vanilla to create a moist oatmeal cookie next to buckwheat pancakes griddled in brown butter and topped with apple butter, and maybe some apricot jam with a dash of nutmeg, dark chocolate shavings, and creamy vanilla whipped cream.
Palate: The palate leans into cherry hand pies and vanilla wafers with a counter of dried wild sage, orchard tree bark, and meaty dates.
Finish: The end has a sharp turn into dried red chili pepper cut with pipe tobacco, dark chocolate bars, cedar bark, burnt orange, and lime leaves with this whisper of cinnamon cookies at the very end.
Bottom Line:
This whiskey rocks. It's a great bottle to impress whiskey heads but also a subtle sipper that delivers on several levels if you're looking for a solid slow sipper. Naturally, it also slays in Manhattan, Sazerac, or old fashioned.
$60-$70 — Knob Creek Kentucky Straight Bourbon Whiskey 12 Years Old
ABV: 50%
Average Price: $69
The Whiskey:
This is the classic Beam whiskey. The juice is left alone in the Beam warehouses in Clermont, Kentucky, for 12 long years. The barrels are chosen according to a specific taste and mingled to create this aged expression with a drop or two of that soft Kentucky limestone water.
Tasting Notes:
Nose: This opens with clear notes of dark rum-soaked cherry, bitter yet creamy dark chocolate, winter spices, a twinge of a sourdough sugar doughnut, and a hint of menthol.
Palate: The palate leans into a red berry crumble — brown sugar, butter, and spice — with a hint of dried chili flake, salted caramels covered in dark chocolate, and a spicy/sweet note that leads toward a wet cattail stem and soft brandied cherries dipped in silky dark chocolate sauce.
Finish: The very end holds onto that sweetness and layers in a final note of pecan shells and maple candy.
Bottom Line:
This is the best Beam product, by far. It has the perfect balance of taste, warmth, and depth. It's amazingly easy-to-drink neat while also really blooming with a little water or a single rock — expect a deeper level of creaminess and dark, almost waxy chocolate with a medley of dried tart berries with a soft whisper of hickory smoke.
All of that said, make a Manhattan with this and you'll fall in love with that cocktail all over again.
$70-$80 — Peerless Small Batch Kentucky Straight Bourbon Whiskey
ABV: 54.65% (varies)
Average Price: $74
The Whiskey:
Kentucky Peerless Distilling takes its time for a true grain-to-glass experience. Their Small Batch Bourbon is crafted with a fairly low-rye mash bill and fermented with a sweet mash as opposed to a sour mash (that means they use 100% new grains, water, and yeast with each new batch instead of holding some of the mash over to start the next one like a sourdough starter). The barrels are then hand-selected for their taste and bottled completely un-messed with.
Tasting Notes:
Nose: Expect notes of blackberry next to worn leather, rich toffee, vanilla oils, and wet tobacco leaves.
Palate: The taste holds onto the toffee and vanilla as the tobacco dries out and spices up, with touches of cedar bark and a few bitter espresso beans.
Finish: The end is long, holds onto the vanilla and tobacco, and touches back on the berries as it fades through your senses.
Bottom Line:
This bourbon comes from a true craft distillery in Louisville, Kentucky that leans into optimal Kentucky bourbon vibes. You feel the love and expertise in this bourbon from first nose to last sip. The kicker is that this was made by a fresh-faced 25-year-old kid who's now only 30. It's magical stuff and feels like both the future of bourbon and its past (it's so classically built) in every single pour.
$80-$90 — Barrell Bourbon Cask Strength Batch# 034 A Blend of Straight Bourbon Whiskeys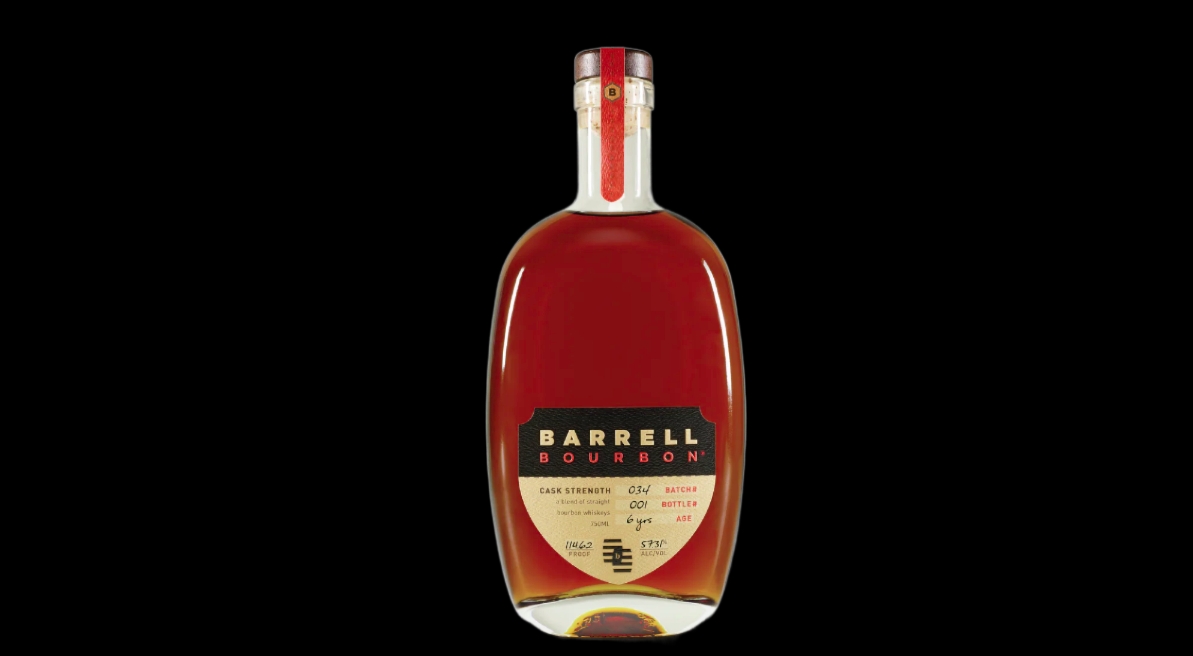 ABV: 57.31%
Average Price: $84
The Whiskey:
The latest Batch from Barrell Bourbon is a blend of bourbons from Tennessee, Kentucky, and Indiana. The barrels in the mix are between six and 15 years old. Those barrels are masterfully blended and bottled 100% as-is.
Tasting Notes:
Nose: This has a dry apple cider vibe that leans into orange marmalade, dried apricot, and moist almond cake dipped in luxurious eggnog on the nose.
Palate: There's a woody huckleberry jam vibe on the front of the palate that leads to old-fashioned cinnamon apple fritter, pecan waffles, more orange marmalade, and nutty almond cookies dusted in powdered sugar and nutmeg.
Finish: There's a hint of dry sweetgrass and dried pear chips with a hint of sasparilla root, sea salt flakes, and this fleeting sense of cold slate on a rainy day balanced by rich yet dry chili spice and dark and burnt orange and espresso beans.
Bottom Line:
This stuff is so good it makes you shake your head. You will say, "God Damn!" when you taste it. It's so wildly deep and fun while truly taking you on a journey. This is already in the ranks for one of the best bourbons of the year. That means you have to get some now before it disappears from shelves.
$90-$100 — Nashtucky Special Release Straight Bourbon Whiskey Aged 5 Years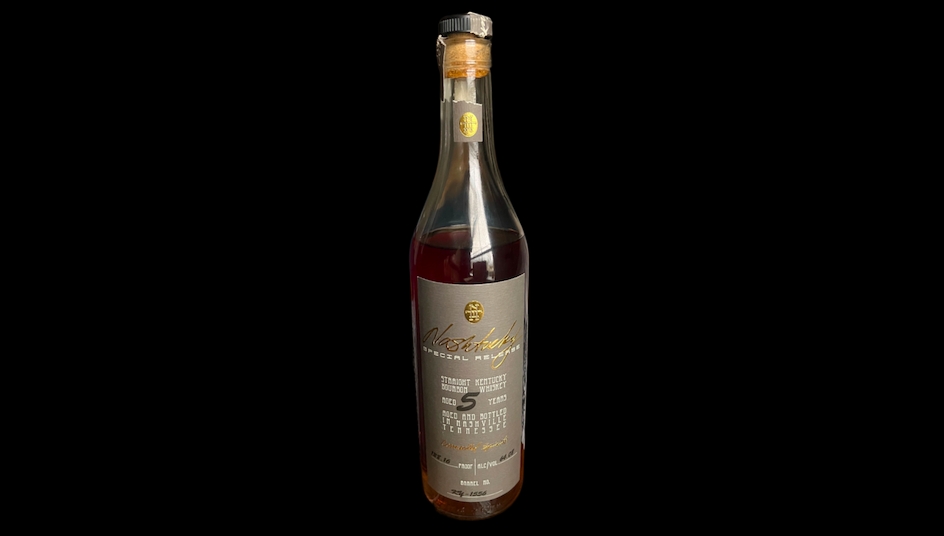 ABV: 64.08%
Average Price: $99
The Whiskey:
This new whiskey from Nashville Barrel Company is a marriage of Kentucky spirit and Tennessee ingenuity. The whiskey is made and preliminary aged in Kentucky before the barrels are sent to Nashville to continue the maturation process in a different climate. After five years, the barrels are bottled one at a time at cask strength with no filtering or fussing.
Tasting Notes:
Nose: This opens with a nice mix of old porch wicker (hardcore nostalgia really) next to supple caramel sauce, white pepper, and a sense of savory fruits like figs and maybe some starfruit.
Palate: The palate holds onto that savory fruit before some ABVs kick in with a nice mix of woody spices and burnt sugars.
Finish: The mid-palate leans into green sweetgrass, savory herbs, and a hint of sweet fruit candy that subtly morphs into strawberry soda at the very end.
Bottom Line:
This is another delicious whiskey that proves that sourcing whiskey is more than just putting whiskey in a bottle. The care that the selection process takes and then the aging of this whiskey in a different place adds a whole new dimension to the whiskey. Seriously, this is special stuff for anyone looking for something both new and delicious in the world of bourbon right now.
$100-$125 — Bomberger's Declaration Kentucky Straight Bourbon Whiskey 2022 Edition
ABV: 54%
Average Price: $119
The Whiskey:
This whiskey heralds back to Michter's historical roots in the 19th century before the brand was even called "Michter's." The whiskey in the bottle is rendered from a very small batch of bourbons that were aged in Chinquapin oak which was air-dried for three years before charring and filling. The Kentucky bourbon was then bottled in an extremely small batch that only yielded 2005 bottles this year.
Tasting Notes:
Nose: Sweet mashed grains — thinks a bowl of Cream of Wheat — mix with sticky toffee pudding, old leather, old cellar beams, and sweet cinnamon with a hint of burnt orange and dark chocolate next to eggnog with a flake of salt.
Palate: The palate is super creamy with a crème brûlée feel that leads to soft winter spices, dry cedar, and orange chocolates with a hint of marzipan in the background.
Finish: The end has a creamed honey vibe next to figs and prunes with fresh chewing tobacco and salted dark chocolate.
Bottom Line:
This is often called "secret Michter's" and that's apt. Semantics aside, this is a killer bottle of whiskey. It's going to be harder to find, but it's worth it just to add to your whiskey journey. Once you try it, this might end up being your new go-to.
$125-$150 — Garrison Brothers Guadalupe Texas Straight Bourbon Whiskey Finished in a Port Cask
ABV: 53.5%
Average Price: $149
The Whiskey:
This Texas whiskey is hewn from 90 30-gallon barrels of four-year-old bourbon that were transferred into 26 59-gallon Tawny Port casks for a final maturation of over one year. That whiskey is then bottled as-is after a touch of water was added.
Tasting Notes:
Nose: The nose on this bursts with raspberry, blackberry, redcurrant, and blueberry all stewed with plenty of holiday spices and folded into a cobbler topped with dense buttery buttermilk biscuits.
Palate: The palate leans into the spice with a focus on clove, nutmeg, and a very small whisper of anise as the berry turns more towards a fresh strawberry with dark chocolate-covered espresso beans chiming in on the mid-palate.
Finish: That chocolate-bitter vibe drives towards a finish full of cinnamon-spiked dark chocolate tobacco leaves, stewed plums, and a dollop of floral honey.
Bottom Line:
This is probably the best American craft whiskey on the market right now. The balance of soft craft bourbon notes beside the deep port is perfection. Plainly speaking, this is delicious whiskey. It being "port cask finished" or "craft bourbon" or "Texan bourbon" is just a sidenote to how well made this is at its core.
$150-$200 — Michter's Single Barrel Kentucky Straight Bourbon Whiskey 10 Years Old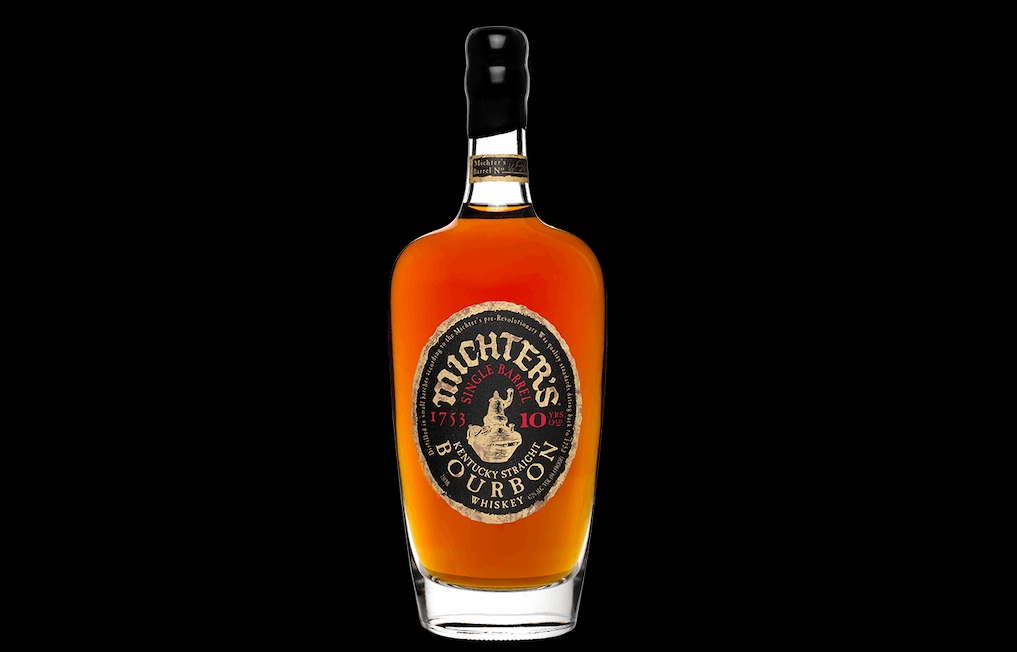 ABV: 47.2%
Average Price: $185
The Whiskey:
The whiskey barrels sourced for these single-barrel expressions tend to be at least 10 years old with some rumored to be closer to 15 years old (depending on the barrel's quality, naturally). Either way, the whiskey goes through Michter's bespoke filtration process before a touch of Kentucky's iconic soft limestone water is added, bringing the bourbon down to a very crushable 94.4 proof.
Tasting Notes:
Nose: There's a peppery sense of cedar bark and burnt orange next to salted caramel and tart red berries with a moist and spicy sticky toffee pudding with some brandy butter dancing on the nose.
Palate: The palate blends vanilla tobacco with salted dark chocolate-covered marzipan while espresso cream leads to new porch wicker and black peppercorns.
Finish: The end has a pecan waffle vibe with chocolate chips, maple syrup, blackberry jam, and minced meat pies next to old tobacco and cedar with a sweet yet toasted marshmallow on the very end.
Bottom Line:
This is classic Kentucky bourbon and the essential sipper that most other bourbons are measured against (that few actually live up to). Although this whiskey wasn't released last year, 2023 bottles are hitting shelves right now. That means that you might be able to find this at MSRP right now.
Start hitting those bourbon streets. You might get lucky and find one or two of these out there!
$200-$250 — Booker's 2022-04 "Pinkie's Batch" Small Batch Kentucky Straight Bourbon Whiskey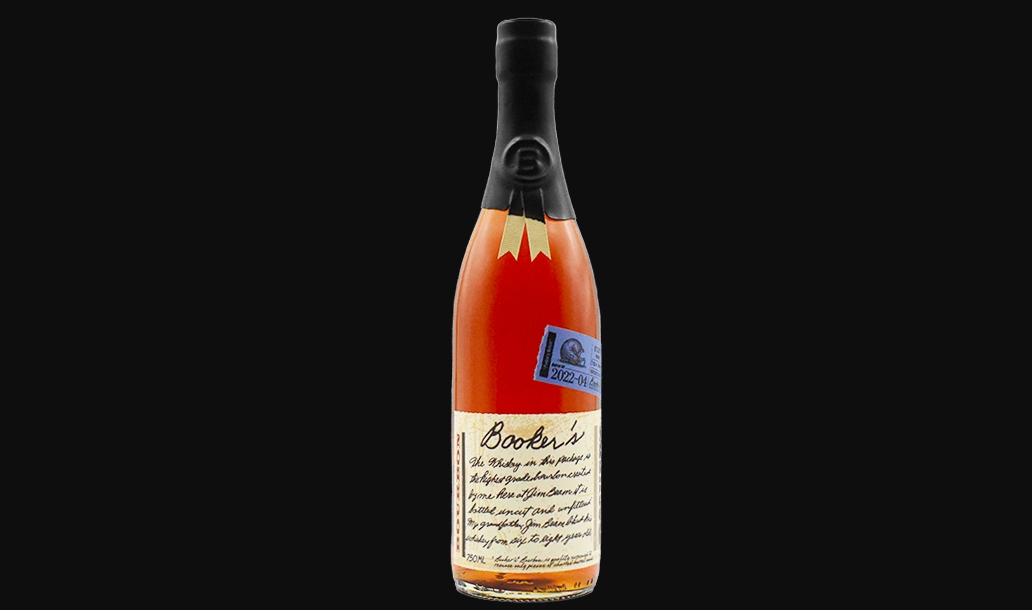 ABV: 61.2%
Average Price: $249
The Whiskey:
The last batch of Booker's of 2022 is a nod to Booker Noe's father, Pinkie Noe. The whiskey in the bottle was created from barrels from the middle/sweet spot of four warehouses. The average age of the batch ended up being 6 years, 10 months, and 10 days old when it was bottled entirely as-is.
Tasting Notes:
Nose: This is full of dark brown sugar vanilla pods and winter spices that start to lean toward chili and cumin and then a sense of a well-seasoned pork butt before it goes into the smoker — it's kind of like raw leather.
Palate: The palate is classic bourbon with a rich vanilla white cake frosted with buttercream next to bold dark cherry, woody notes of dry reeds, and salted caramel with a twinge of orange oils.
Finish: The end has a mild sense of tangerine flesh and star fruit that leads back to warm ABVs and dark winter spices layered into fresh tobacco and old cedar bark.
Bottom Line:
This is a whiskey blending flex that leans toward backyard barbecue notes. It's like hanging out at a 4th of July pig roast with a great classic glass of whiskey in your hand while someone smokes a good cigar in the distance and the kids run through the sprinklers.
Point being — it's a vibe. And that's the little something extra you expect at this price point.
$250-$300 — E. H. Taylor, Jr. Single Barrel Kentucky Straight Bourbon Whiskey Bottled In Bond
ABV: 50%
Average Price: $299
The Whiskey:
This whiskey is aged in the famed Warehouse C at Buffalo Trace Distillery from their Mash Bill No. 1 (which is their low-rye bourbon mash). In this case, single barrels are picked for their perfect Taylor flavor profile and bottled one at a time with a slight touch of water to bring them down to bottled-in-bond proof.
Tasting Notes:
Nose: Dried dark fruits and a hint of vanilla wafers mingle with fig fruit leather, a touch of orchard wood, and a deep caramel on the nose.
Palate: The palate holds onto those notes while layering in dark berry tobacco with sharp winter spices, new leather, and a singed cotton candy next to a cedar box filled with that tobacco.
Finish: The finish lingers on your senses for a while and leaves the spice behind for that dark, almost savory fruit note with an echo of blackberry Hostess pies next to soft leather pouches that have held chewy tobacco for decades and a final hint of old porch wicker in the middle of summer.
Bottom Line:
This is really, really good bourbon. In fact, it's one of my favorite bourbons from Kentucky. If you're looking for a phenomenal single-barrel product to add to your shelf, this is a must-have.
And yes, this is a $40 MSRP bottle of whiskey. And if you're in the right spot at the right moment, you might be able to get it for that price once a year. Otherwise, this is 100% worth paying above retail for. It's that good.
$300-$400 — Angel's Envy Kentucky Straight Bourbon Whiskey Finished in Port Wine Barrels Cask Strength
ABV: 59.9%
Average Price: $393
The Whiskey:
This modern classic is a yearly limited release from the beloved Lousiville distiller. The whiskey is made from a mix of locally sourced barrels that are finished in Ruby Port casks. The best of the best are hand-selected by Angel's Envy's team for as-is batching and bottling with only 14,000 odd bottles making out this year.
Tasting Notes:
Nose: This opens with a deep sense of blackberry jam over a Southern biscuit with plenty of brown butter, vanilla sauce, and apple fruit leather with a dash of cinnamon, allspice, and star anise next to a whisper of cherry cream soda and orange-chocolate tobacco packed into a cedar box.
Palate: The palate is soft and supple with a brandy butter vibe next to mince meat pie with powdered sugar icing, meaty dates, black tea, and rich Black Forest cake.
Finish: The end subtly meanders through shaved dark chocolate and stewed cherry, eventually landing on a vanilla-laced tobacco leaf rolled up with apple-cider-soaked cinnamon sticks and old wicker canes.
Bottom Line:
This is goddamn perfect. I wrote "excellent" in my notes when I first tasted this one this year. If you're even remotely an Angel's Envy fan, get this bottle immediately. If you were ever on the fence about the brand, this bottle will convert you.
$400-$500 — Wild Turkey Master's Keep 17-Year-Old Kentucky Straight Bourbon Whiskey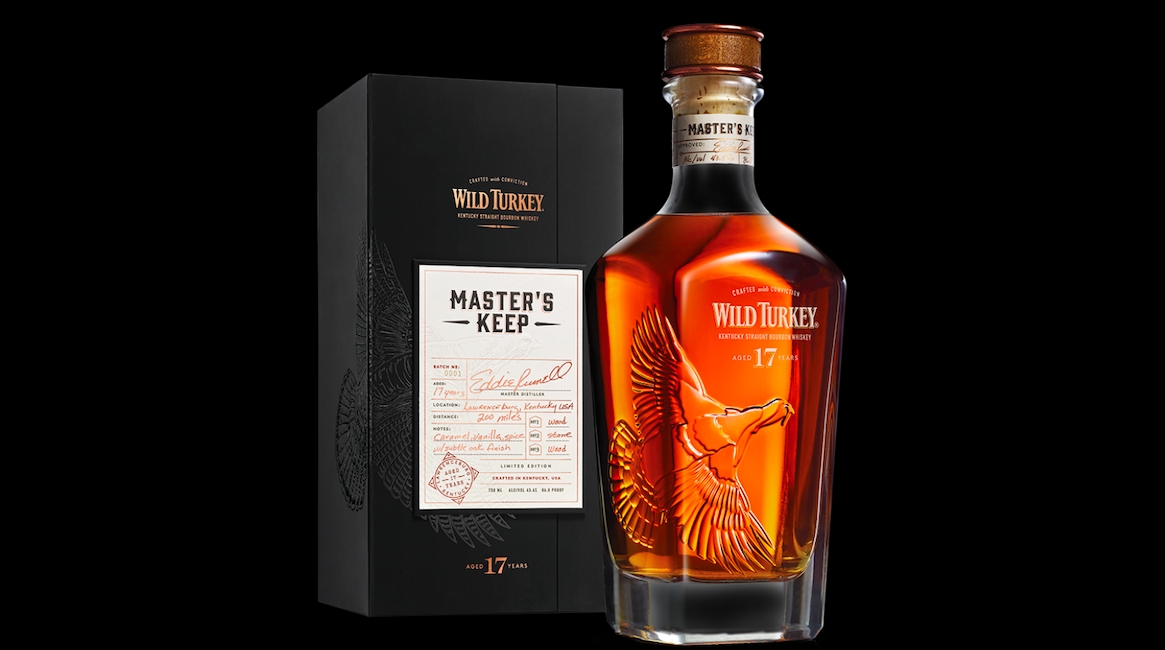 ABV: 43.4%
Average Price: $499
The Whiskey:
This well-aged bourbon from Eddie Russell highlights deep and balanced Turkey bourbon flavors in every sip. For this expression, Russell hand-selects 17-year-old barrels of Turkey that "travel" between their wooden and brick rickhouses, traversing roughly 200 miles over 17 years. Those barrels are batched and then bottled as-is at a lower proof.
Tasting Notes:
Nose: There are clear and bold notes of smoldering cherry and apple bark next to oily vanilla pods, buttery and almost burnt toffee, orange orchards in full bloom, and fresh piles of pipe tobacco cut with clove and cherry on the nose.
Palate: The spice kicks in with a holiday spiced cake edge that leads towards a salted caramel, bitter chocolate-covered espresso beans, and freshly chopped firewood resting in sweet black potting soil.
Finish: The end is soft and luxurious with a deep musty cellar vibe that leads to an old leather pouch full of dried apple and cherry tobacco leaves braided with dried wild sagebrush, cedar bark, and strips of old saddle leather with a hint of black mushrooms lurking underneath.
Bottom Line:
This is old, earthy, and musty while still holding onto that emblematic Wild Turkey vibe. Overall, this is a well-aged sipper that might be a little too aged for the uninitiated into funky bourbons that spent nearly two decades in a centuries-old warehouse. Or not, I think it's delicious and weird and fun.
When it comes to the price, the $150 MSRP almost seems too low for the quality of this booze. I know that sounds outlandish. But the MSRP on this could be $499 and I don't think anyone would bat an eye. It's that good.