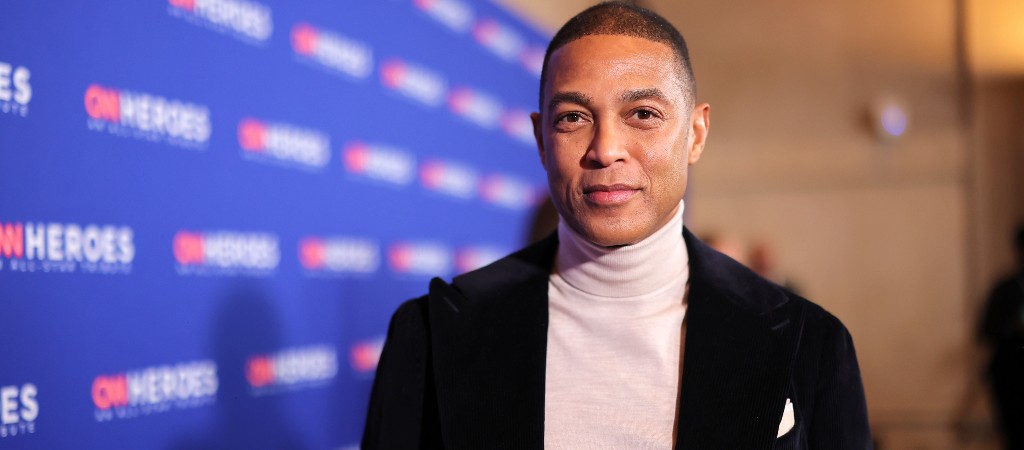 On Monday morning, Don Lemon announced he'd been terminated by CNN after 17 years of serving as a news anchor for the network. Lemon claimed the news came as a shock, saying he was "stunned" by his employer's decision and suspecting there were "larger issues at play" when it came to his firing. In a tweet, the on-air personality alleged, "At no time was I ever given any indication that I would not be able to continue to do the work I have loved at the network."
CNN's own version of events, however, contradicts Lemon's perspective, and a recent expose by Variety, which details allegations about off-camera behavior, must not have helped matters.
In February, Lemon went on temporary leave following remarks he made about presidential hopeful Nikki Haley, age 51, while suggesting that she's too old for the job. When pressed by a female co-anchor on whether Lemon meant "prime for childbearing" or "prime for being president," Lemon responded, "Don't shoot the messenger. It's like, prime. If you look it up. If you Google when is a woman in her prime, it'll say 20s, 30s and 40s."
CNN Chief Executive Chris Licht announced Lemon would undergo some type of "training" following the incident while the anchor tweeted an apology for his comments.
I appreciate the opportunity to be back on @CNNThisMorning today. To my network, my colleagues and our incredible audience — I'm sorry. I've heard you, I'm learning from you, and I'm committed to doing better.
See you soon.

— Don Lemon (@donlemon) February 22, 2023
One month later, Variety's report alleged that long-time anchor had a history of sexist and misogynistic behavior that went unchecked at CNN for far too long. According to the outlet, Lemon was accused of harassing former female co-workers and sending his assumed rivals threatening text messages when they received higher-profile reporting gigs. After his own late-night news program began to fall in the ratings, Lemon was slotted to co-anchor CNN This Morning alongside Kaitlan Collins and Poppy Harlow.
The Daily Mail further reported that some of Lemon's co-workers issued ultimatums, demanding he be fired for his "diva-like" behavior. Whether or not that report is true, it's clear that Lemon's CNN days are done.