I've spent the better part of 2023 listing off bourbons at every price point between $10 and $500. But bourbon whiskey doesn't tap out at $499. There's an abundance of bourbon whiskeys that cost well over $500 that truly rule. So to finish off our quest to find the best bourbons at every price point, I'm going to call out 12 bourbons that all cost ridiculous amounts of money but are actually worth that price tag.
Find that hard to believe? Well, it's hard for anyone to place a price on iconic experiences but if you're a true aficionado, these bourbons won't disappoint.
Before we dive in, there's a huge caveat to address — an elephant-sized bourbon bottle in the room, if you will. These are all highly allocated bourbons that you're rarely going to ever find at MSRP (manufacturer's suggested retail price). "Allocated" bourbon is the whiskey that goes out in very small batches to select bars, restaurants, and liquor stores. That tiny allocation means that the price charged for said bottles is often radically inflated due to massive demand. That's not to say you can't find some of these bottles at MSRP. But you kind of have a better chance of spotting f*cking big foot in the woods than getting some of these at their suggested price.
That all said, these are gettable bottles. You can purchase every single one of the bottles I've listed below right now … at a price. I personally think these bottles are worth the investment because they truly do taste transcendent. If they didn't, they wouldn't be on this list. And it's not like there's no precedent for the cost, in the grand scheme of things, we've always assigned higher value to the commodities — shoes, wine, watches, cars, art — that are both rare and sublime.
So no telling me "$500 for a bottle of booze??? F*ck off!" in the comments.
Also Read: The Top 5 UPROXX Bourbon Posts Of The Last Six Months
12. Old Fitzgerald Bottled-In-Bond Fall 2022 Edition Aged 19 Years Kentucky Straight Bourbon Whiskey
ABV: 50%
Average Price: $999
The Whiskey:
The latest decanter release from Heaven Hill's Old Fitzgerald Bottled-In-Bond series was made back in September 2003. Those barrels rested on three floors of rickhouse F and one floor of rickhouse X on the main Heaven Hill campus until October 2022. They were then batched and proofed down to 100-proof for bottling.
Tasting Notes:
Nose: This has a classic bourbon nose with deep leather, oily vanilla pods, dark chocolate-covered cherries dusted with salt and nutmeg, and a mild sense of really fancy Almond Joy with this faintest whisper of singed marshmallow and smoldering apple wood.
Palate: The palate leans into woody spices with black licorice and spearmint candy blending into mint chocolate chip ice cream and root beer spiked with cherry syrup topped with creamy vanilla and dusted with cinnamon, clove, and dark cacao powder.
Finish: The end has a long and supple sense of those woody spices before delivering into soft Black Forest cake with a brandied cherry vibe and a hint of star anise-infused apple-berry cider.
Bottom Line:
This is one that a lot of people hide away in safes and cellars. That's a shame since this is one of the best bourbons you'll taste and a true gem of a bottle (the decanter is actually cool too).
11. Barrell Craft Spirits Gold Label Bourbon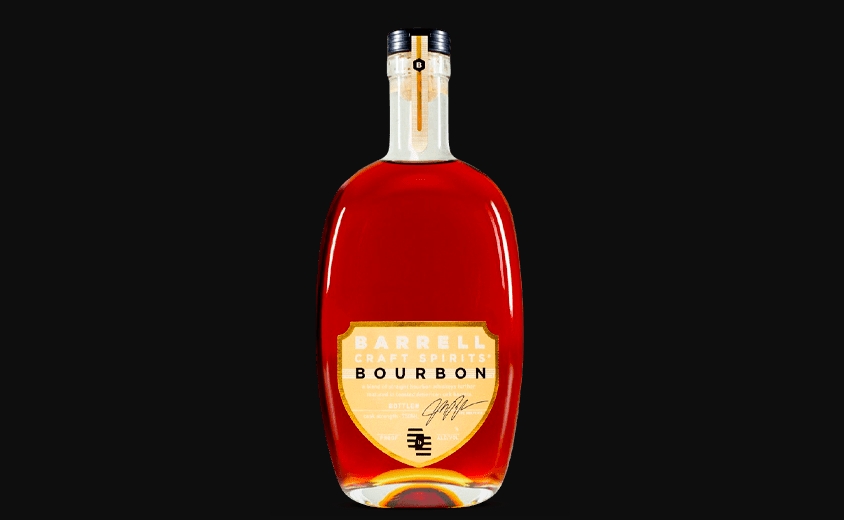 ABV: 56.77%
Average Price: $500
The Whiskey:
This whiskey is a blend of Indiana, Tennessee, and Kentucky bourbons. Each barrel in that blend is a minimum of 16 years old. The barrels were specifically chosen for their cherry, nutty, high-proof, and chocolate profiles. Half of those barrels were then finished in new American oak for a final touch of maturation before vatting and bottling as-is.
Tasting Notes:
Nose: The nose opens with a sense of wet oak staves (think rained on barrels) next to freshly pressed sugar cane juice, damp, almost still unharvested cherry tobacco leaves, the seeds from a vanilla pod, rainwater, stringy cedar bark, and fresh apricot next to Bing cherry.
Palate: Dark cherry leads to candied ginger on the opening of the taste as orange marmalade mingles with toasted sourdough, sticky yet subtle fir resin, and creamy key lime pie filling with just a hint of the butter in the crust of that pie. The mid-palate leans into the sugar in that pie filling as the cherry kicks back in with a sliver of tartness next to overripe peaches, dried hibiscus, mild anise, allspice berries, sassafras, and dried cacao nibs.
Finish: The finish gently steps through a field full of orange blossoms as that cacao dries out more, leaving you with dried choco-cherry tobacco that's been inside a cedar box wrapped in decades-old leather.
Why I'd Buy It:
This whiskey is worth that $500 MSRP and a bit more. It's so rare and delicious that you can't help but fall in love with it.
10. Willett Estate Bottled Single Barrel Kentucky Straight Bourbon Whiskey 9-Year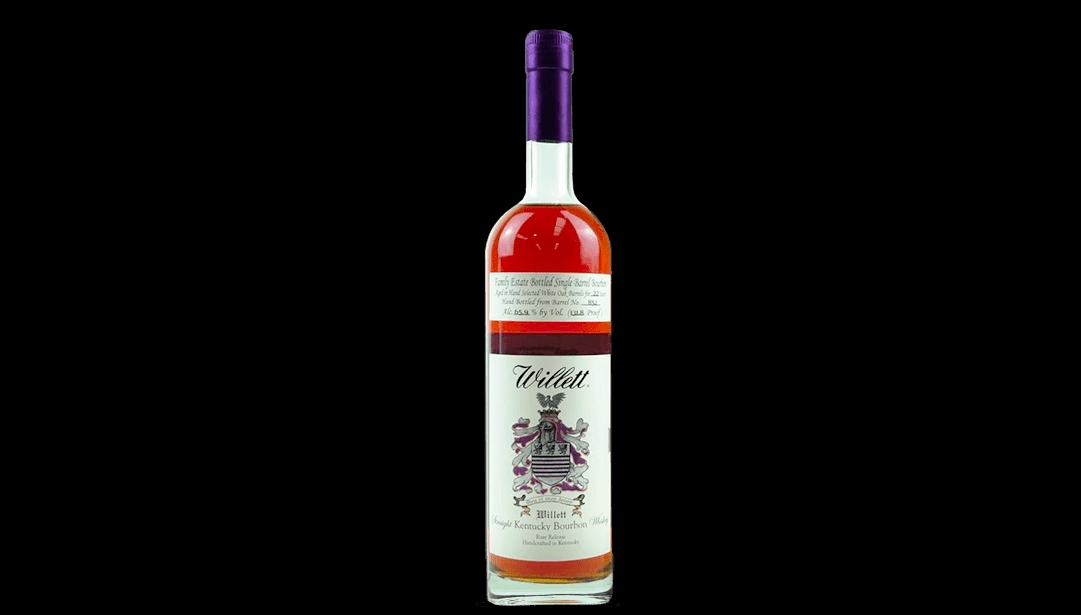 ABV: 64.9%
Average Price: $1,573
The Whiskey:
I forgot to write down the barrel number on this one but it was in the low 3100s. That means this is a high rye bourbon mash bill (52% corn, 38% rye, and 10% malted barley) that's aged for just north of nine years. The barrel pick (from The Ballard Cut) has a slightly lower proof than the bottle above.
Tasting Notes:
Nose: Singed vanilla pods and candied cherry stems lead to a hint of burnt sugars on the nose next to chewed cigar stubs and a dash of sticky toffee pudding spices (a lot of sharp cinnamon and soft nutmeg next to black tea bitterness).
Palate: The palate leans into the tart cherries with a good dusting of smoked sea salt with a hint of stewed plums with a whisper of dill underneath and plenty of wintry spices adding to the heat of the mid-palate.
Finish: The heat falls off dramatically as a sense of old porch wicker with a hint of black mold melds with worn saddle leather with a hint of wax next to dry bunches of cedar and pine kindling with an echo of maple syrup and pecan waffle underneath it all.
Bottom Line:
Willett hits a sweet spot at nine years old that's damn near magical, and this bottle is the perfect highlight of that. Granted, the tasting notes will vary depending on the ABV of the single barrel that you find. But one thing remains true — it'll be an excellent one-of-a-kind bourbon.
9. E.H. Taylor, Jr. Warehouse C Kentucky Straight Bourbon Whiskey Bottled In Bond
ABV: 50%
Average Price: $3,299
The Whiskey:
This 10-year-old bourbon was aged exclusively in Warehouse C from whiskey made with Buffalo Trace's Mash Bill No. 1. The nuance here is that the barrels were aged on floors 2 and 5 only. That makes this blend a mix of lower-floor and higher-floor barrels. It's cooler on those lower floors so the whiskey ages more slowly. Likewise, it's warmer on the higher floors, and the whiskey ages a tad more rapidly. That means the final blend on this one is from whiskeys that feel and taste like they're at different eras of the life cycle.
Tasting Notes:
Nose: Cherry Coke dominates the nose with a big scoop of blackberry cobbler and Tahitian vanilla ice cream next to mild sweet oak with a whisper of warehouse whiskey mold.
Palate: That Cherry Coke drives the opening of the palate as well with a nice vanilla buttercream foundation below dark chocolate-covered espresso beans, rum raisin, star anise/black licorice, and sharp fresh spearmint.
Finish: That mint adheres to cherry tobacco on the finish with a woody winter spice matrix and a dollop more of that vanilla buttercream.
Bottom Line:
This is lush AF. It also builds and takes you on a journey through berry-forward bourbon toward older and spicier barrels with deep cherry and vanilla. Goddamn, this is a good whiskey. It's instantly recognizable from the first nose and why this whiskey is so sought after. It really does live up to the hype.
8. William Heavenhill 9th Edition 15-Year-Old Small Batch Kentucky Straight Bourbon Whiskey
ABV: 54.5%
Average Price: $1,199
The Whiskey:
The latest edition of Heaven Hill's super exclusive William Heavenhill release was made from just 34 barrels. Those barrels were from a specific floor of a specific warehouse where they rested for 15 long years before batching and bottling as-is.
Tasting Notes:
Nose: That oak comes through like a dank old cigar box with a sense of cinnamon bark, whole nutmeg bulbs, and stewed cherry syrup with a whisper of sassafras and marzipan.
Palate: The palate is lush with a sense of old rye bread crusts next to huckleberry cobbler, more marzipan, orange oils, vanilla oils, and a touch of singed cedar kindling.
Finish: Salted caramel peanut clusters and thick cherry tobacco chewiness mingle with old oak cellars with dirt floors and a fleeting sense of falling fall leaves.
Bottom Line:
This is delicious, hard to get, and very rare. That said, I walked into the Heaven Hill bottle shop and it was right there behind the cash registers. So it's not impossible. Otherwise, expect very high, unicorn whiskey prices.
7. Parker's Heritage 16th Edition Double Barreled Blend 13 & 15-Year-Old Kentucky Straight Bourbon Whiskey
ABV: 66.1%
Average Price: $999
The Whiskey:
This year's Parker's Heritage starts off with Heaven Hill's classic bourbon mash bill of 78% corn, 10% rye, and 12% malted barley. From there, it's all about where and how that whiskey aged. The lion's share, 67% of the blend, comes from a 13-year-old double-barreled bourbon from the 5th-7th floors of Rickhouse Q. 33% of the blend comes from a 15-year-old bourbon that was aged on the 2nd and 5th floors of Rickhouse II. Those barrels were batched and then bottled 100% as-is without any filtering or proofing.
Tasting Notes:
Nose: Salted toffee rolled in almonds and dark chocolate is packed into an old oak stave chocolate box and wrapped with old leather and caramel tobacco with a fleeting sense of dried ancho chilis and sour cherry juice next to singed hickory.
Palate: The palate has a deep woody winter spiciness — cinnamon bark, whole nutmeg, star anise, allspice berries — next to sweet oak and dry sweetgrass with a mild sense of cherry cream soda and salted black licorice over woody tobacco.
Finish: The end leans towards sweet and salted dark chocolate with a rummy plum pudding full of dark spice and dried fruits with a fleeting sense of that dried chili on the very back end with some very old oak and leather.
Bottom Line:
I get these to have open and share with my hardcore whiskey crew because it tastes wonderful. But I know a lot of people who squirrel these away in vaults too, making these fleeting finds.
6. William Larue Weller Kentucky Straight Bourbon Whiskey Barrel Proof BTAC 2022
ABV: 62.35%
Average Price: $3,014
The Whiskey:
Distilled back in the spring of 2010, this whiskey was made with a mix of Kentucky corn and wheat and barley from North Dakota with that Kentucky limestone water. The distillate was filled into new white oak from Independent Stave from Missouri with a #4 char level (55 seconds) and stored in warehouses C, K, and N on floors 2, 3, and 4 for 12 long years. During that time, 64% of the whiskey was lost to hungry angels. Those barrels were then batched and this whiskey was bottled as-is.
Tasting Notes:
Nose: The nose on this one is surprisingly sweet with a big slice of coconut cream pie (with a lard crust) next to your grandma's butterscotch candies straight from an old leather handbag that's held menthol cigarettes for decades and maybe some old Mon Cheri bonbons.
Palate: The palate opens with a lush eggnog full of nutmeg, allspice, and vanilla that leads to a white pound cake with a hint of poppy seed next to old leather tobacco pouches with a hot cinnamon spiciness on the mid-palate with light cedar woodiness.
Finish: The end layers that white cake into the tobacco while packing it all into an old leather handbag with whispers of mint chocolate chip, Halloween-sized Mounds bars, and old lawn furniture that's been left out too many seasons.
Bottom Line:
This is up there as one of those whiskeys that not only live up to the hype but kind of part the clouds a little bit, letting the whiskey sun shine on in. It's great neat but really shines with a little water or a single rock.
5. Wild Turkey Master's Keep Bottled In Bond Kentucky Straight Bourbon Whiskey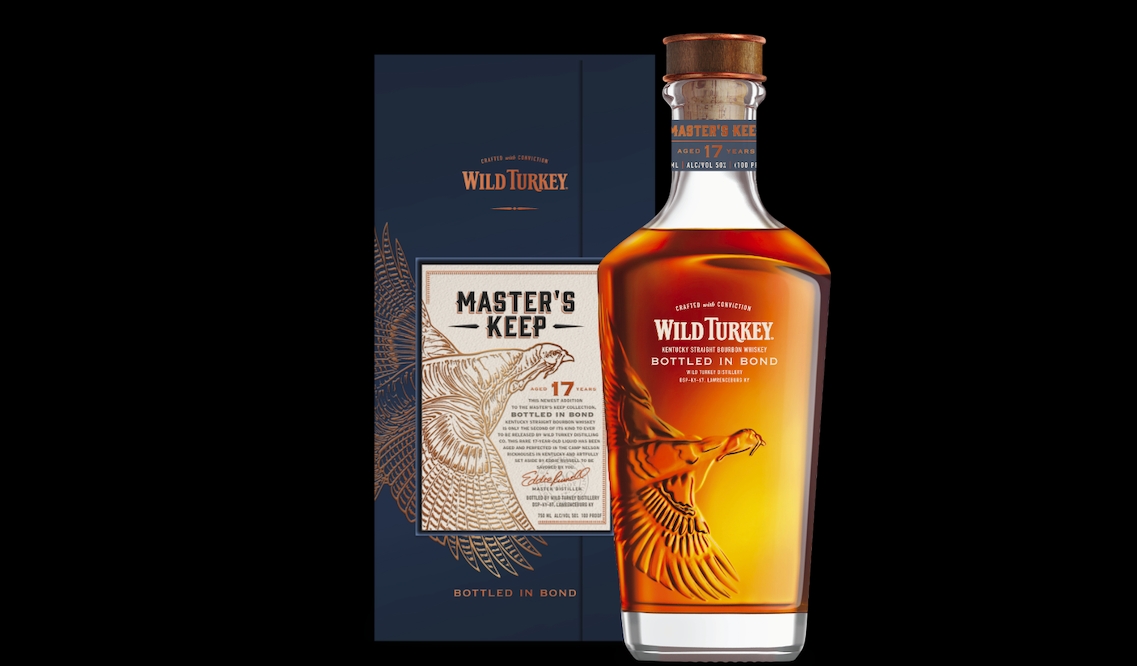 ABV: 50%
Average Price: $899
The Whiskey:
This is the same whiskey as Master's Keep 17-Year. In this case, after vatting of minimum of 17-year-old barrels, the whiskey was only proofed down to 50% or 100-proof for bottling as per bottled-in-bond laws. The resulting whiskey is then bottled as-is.
Tasting Notes:
Nose: There's a bold nose of spicy Christmas cakes spiked with orange oils, candied cherries, and dried apples next to vanilla pods and worn saddle leather that leads to this subtle hint of fresh cinnamon rolls with a cream cheese frosting cut with lemon and vanilla.
Palate: The palate is the epitome of smoothness with a subtle warmth derived from woody winter spices — star anise, clove, nutmeg, cinnamon — that then branches toward this whisper of burnt sugars and fats from an old brisket smoker with a hint of salted red taffy and singed marshmallow next to vanilla pound cake with a hint of poppy seeds.
Finish: The end has a sweet cinnamon candy flourish before smoldering wild sage and old boots arrive with a dark chocolate espresso cherry tobacco layers into an old cedar box with a hint of black dirt lurking in the distant background.
Bottom Line:
There's all the nuance and depth at play here that makes Turkey great while still offering a familiar and convivial — even homey — vibe. This pour is both welcoming and challenging while still feeling fresh, funky, and full of grace. Make sure to add a few drops of water to get a deep creaminess and coconut cream pie and marzipan vibe amped up toward a cherry cream soda and Martinelli's Sparkling cider depth.
4. Very Olde St. Nick The O.G. Aged 17 Years Kentucky Straight Bourbon Whiskey
ABV: 54.1%
Average Price: $800
The Whiskey:
This is a rare find but a monumental one — it's vintage bourbon in a new release. The whiskey was distilled back in 1981 at the famed and now shuttered Stitzel-Weller distillery in Shively, Kentucky (West Louisville). The bourbon was taken out of the barrel in 1998 and stored in stainless steel vats to stop the aging process. And then it was left alone until 2022 when it was bottled completely as-is.
Tasting Notes:
Nose: Blackberries — think black cherry, berry, and currant — dominate the nose with a fantastical freshness that leads to marmalade with orange blossoms mixed in next to sweet yams with singed marshmallows dusted with shaved dark chocolate and kosher salt flakes.
Palate: The black cherry amps up 1000% — kind of like swigging from a Luxardo cherry jar — before more of that dark chocolate kicks in with a sharp peppery spice that's mildly chili-esque next to Almond Joy, woody maple syrup, and pear compote.
Finish: There's a light Honeynut Cheerios note on the back end that leads to more nuttiness before the cherry attaches to a winter-spiced tobacco leaf with a sense of old pine tar and leather boots leading to dry cellar dirt and broken-up old oak staves with a sweet plum jam vibe.
Bottom Line:
Preservation is releasing some of the greatest barrels left in Kentucky that you truly will never see again. This is one of those once-in-a-lifetime bottles that's worth every cent.
3. Pappy Van Winkle's Family Reserve Kentucky Straight Bourbon Whiskey 15 Years Old (2022)
ABV: 53.5%
Average Price: $1,999
The Whiskey:
This is where the "Pappy Van Winkle" line starts in earnest. The whiskey in this expression — made from Buffalo Trace's wheated bourbon mash bill — is pulled from barrels that are at least 15 years old. Once batched, the whiskey is just touched with water to bring it down to a sturdy 107-proof.
Tasting Notes:
Nose: The nose opens with freshly fried sourdough fritters dusted with ground almonds, sharp cinnamon, cloves, orange zest, burnt sugars, and maple frosting with a hint of old vanilla pods next to soft figs.
Palate: The palate leans into rich toffee with a sense of minced meat pies covered in powdered sugar frosting right next to sticky toffee pudding with salted caramel, orange zest, and tons of brown wintry spice countered by a moment of sour mulled red wine cut with dark maple syrup.
Finish: The end has a soft cedar vibe that leads to vanilla and dark cherry tobacco leaves and a hint of pine next to old white moss.
Bottom Line:
This is revelatory bourbon for the uninitiated. It's really that good. If you ever questioned whether Pappy was worth it, this bottle will answer that for you with a decisive and conclusive "yes" forever.
2. Eagle Rare Kentucky Straight Bourbon Whiskey 17 Years Old BTAC 2022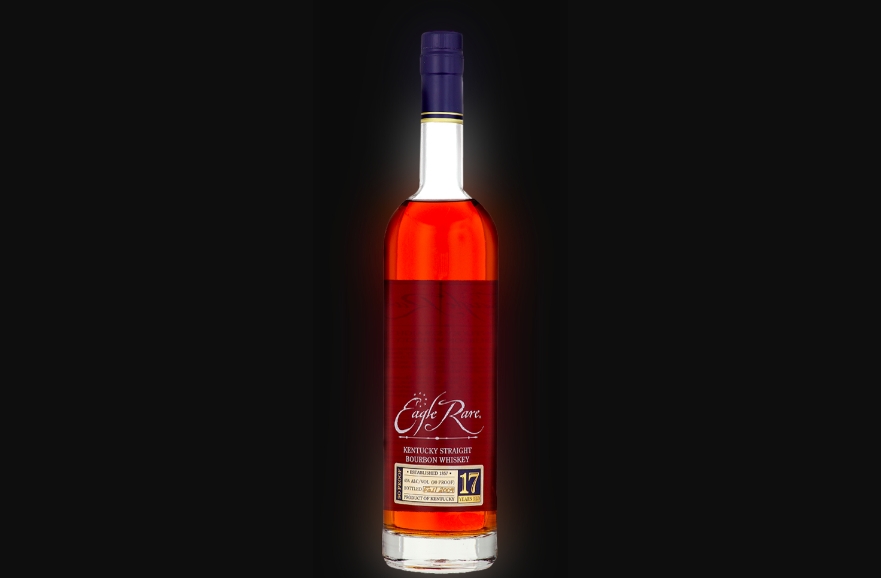 ABV: 50.5%
Average Price: $2,752
The Whiskey:
Back in the spring of 2005, a humble bourbon was made with Kentucky distiller's corn, Minnesota rye, and North Dakota barley. That hot juice was then filled into new white oak from Independent Stave from Missouri with a #4 char level (55 seconds) and stacked in Buffalo Trace's warehouses H, K, and L on floors one and four. It was left alone for 17 years, which allowed 70% of the whiskey to be lost to the angels. In 2022, the barrels were batched and the bourbon was proofed down to 101 proof and bottled as-is.
Tasting Notes:
Nose: The nose subtly draws you in with soft pipe tobacco that feels fresh and vibrant next to dried sour cherries dipped in salted dark chocolate and rolled in vanilla seeds and vanilla-laced streusel with a good dose of woody maple syrup with this fleeting hint of red brick, moldy cellar beams, and soft and sandy cellar dirt floor.
Palate: Old maple trees dripping with sap lead to a rich salted caramel candy vibe next to rich vanilla pound cake topped with a creamy dark chocolate frosting and bespeckled with orange zest, dried cranberries bits, and crushed espresso beans.
Finish: The mid-palate takes on a woody spiciness with a whisper of apple bark that informs a spiced Christmas cake full of soft cinnamon, allspice, nutmeg, mace, and maybe some anise and dried dark fruits with creamy eggnog baseline next to old Whether's Originals wrapped up in dry tobacco leaves and stacked in a musty pine box for safekeeping.
Bottom Line:
I try not to throw "perfect" around all that much. But… This is a perfect bourbon.
1. Michter's US*1 Limited Release Kentucky Straight Bourbon Whiskey 20 Years Old
ABV: 57.1%
Average Price: $4,889
The Whiskey:
Master Distiller Dan McKee personally selects these (at least) 20-year-old barrels from the Michter's rickhouses based on… I guess just "pure excellence" would be the right phrase. The bourbon is bottled as-is — no cutting with water.
Tasting Notes:
Nose: A sense of dark cherry with deep rummy molasses, dried rose petals, old almond shells, and cedar bark mingle with a fresh pipe tobacco leaf just kissed with apple and pear essence with a hint of vanilla oils and old wintry wine spices.
Palate: The taste leans into smoldering vanilla pods with a sense of old oak staves from a dusty old cellar next to sweet cinnamon and cherry over dried sage and sharp spearmint with a clove syrup base and a dash of toasted marshmallow sweetness.
Finish: The end is full of dark cherry and woody spice with moist marzipan, burnt orange oils, and chewy fresh tobacco wrapped up in old leather and cedar bark with a hint more of that old cellar sneaking in.
Bottom Line:
This was my favorite bourbon of 2022. It's unequivocally a classic from top to bottom and one of the best bourbons that money can buy. It's also inching toward my favorite just bourbon ever. Full stop. It's a true testament to the beautiful work the team at Micther's does.
This is a pour of a lifetime.