Cabo is widely known for its endless pool parties and clubs, which attract bachelor parties, group trips, and spring breakers alike. I, too, spent college spring break double-fisting margaritas at Mango Deck and dancing late into the night at Squid Row. But what I learned on my most recent trip to Baja California's go-to tourist spot is that there is another, more chill side to Cabo.
Who knew it could also be a destination for relaxation and wellness? (Probably a fair few folks, but I'm glad I know now!)
Earlier this spring, I spent a weekend in San Jose del Cabo, which is about 20 miles northeast of downtown Cabo San Lucas. Away from the crowds and bustle of town, this seaside escape is ideal for couples, solo travelers, or digital nomads who want a few days off the grid but crave the same warm temperatures, good drinks, and luxuries as other Cabo hotspots. There are also still plenty of opportunities for outdoor adventures to be had nearby — a definite win in my book.
The result? A weekend defined by balance. Indulgent meals and a few too many cocktails enjoyed with a side of spa treatments, ocean excursions, authentic meals, and plenty of chill beach lounging. Check out my weekend guide to the chill side of Cabo below:
PART I — WHERE TO STAY
Casa Maat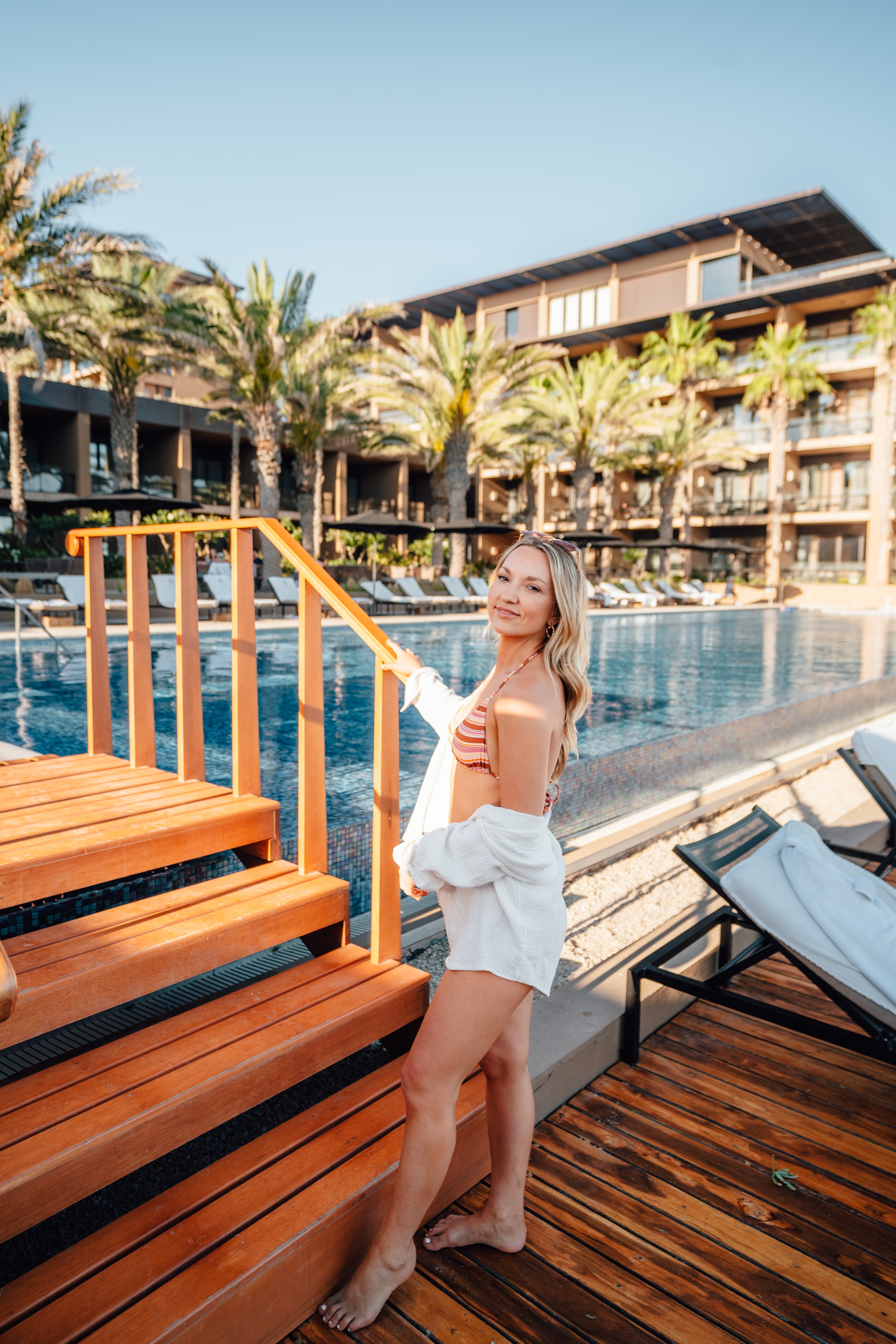 If you want exclusivity with all the perks of a classic resort, consider staying at Casa Maat, a new boutique hotel that's an extension of the JW Marriott Los Cabos. With only 45 luxury rooms, complete with ocean views and desert-chic design aesthetics, Casa Maat offers an intimate, peaceful escape. You can spend the afternoon sunbathing or relaxing in a cabana by the private pool, play billiards in the game room, watch a movie in the theater room to escape the heat, and then head to the beach for sunset with a spicy margarita in hand.
The property's spa is also a must during your visit. It features 12 treatment rooms, an outdoor garden and patio, vitality pools, an indoor pool, and private jacuzzis. I had a 50-minute massage there but slept through the majority of it — that's how you know it's the real deal. If you get a little too zen and are looking for a more lively scene, you can step right next door to take advantage of the Marriott's various pools (one with a swim-up bar), delicious restaurants (go to Café des Artistes for a fine dining experience), and other resort amenities.
Book your stay at Casa Maat here.
PART II — WHERE TO PLAY
Whale Watching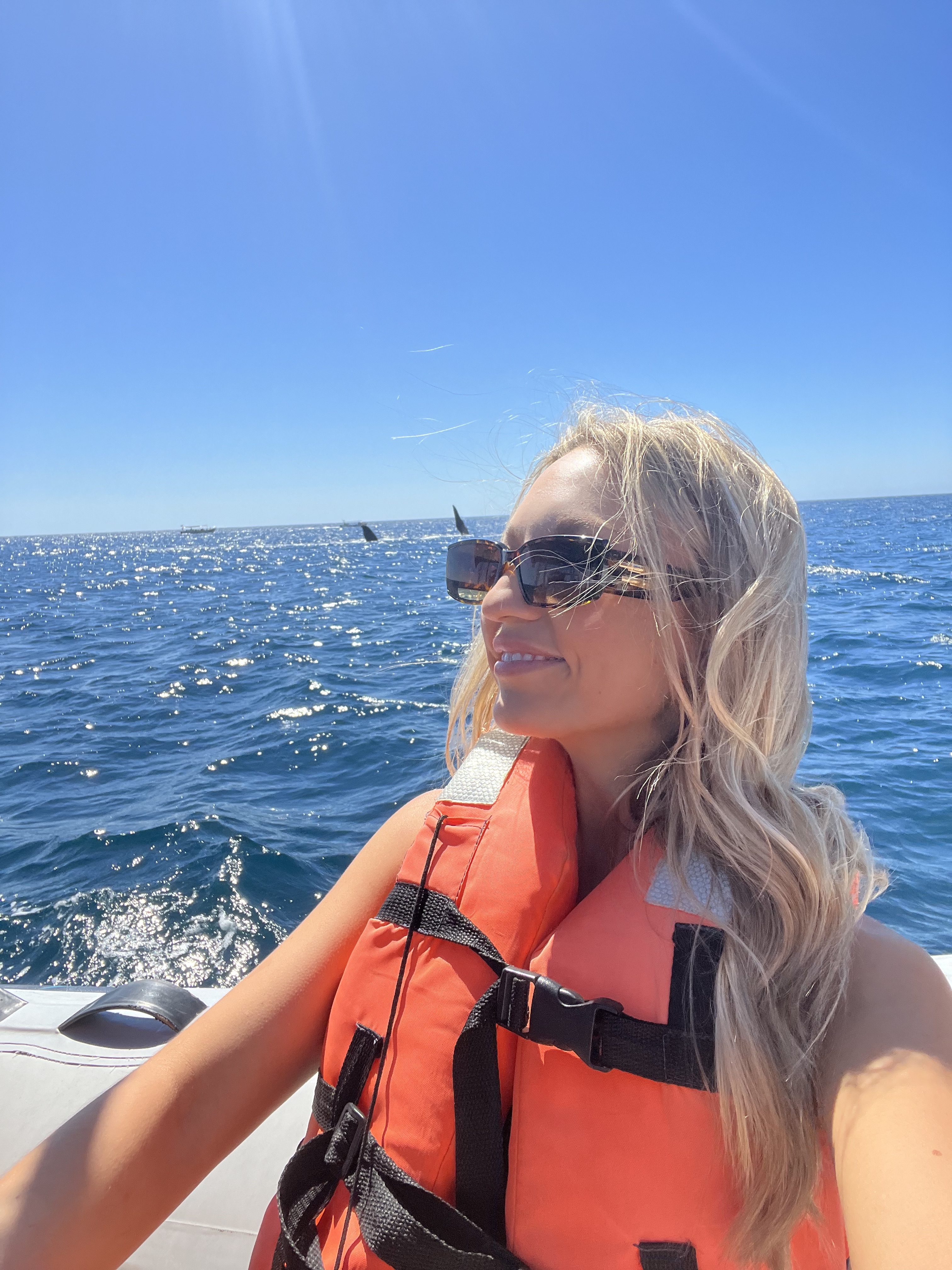 Prepare to be in awe. The whale watching in Cabo during the peak whale migration season is spectacular. Make sure to visit between January and March if this is on your Cabo bucket list (and it should be). If you're lucky, you'll see adult whales and their baby offspring flapping their massive fins and tails through the Sea of Cortes. I went on my whale-watching excursion with Cabo Adventures, which also offers sailing tours, snorkeling, zip-lining, and more.
On your whale-watching tour, you'll first pass by the famous landmark, The Arch of Cabo San Lucas. From there, you'll head out to the sea to search for whales. Be patient and keep your eyes peeled, as it often takes a little while before you spot something. Make sure to have your camera ready because once you get a glimpse of these big beauties (and I mean BIG) — you'll want to capture the moment. The tour lasts two hours so you'll have ample time to search for the whales and just enjoy some time on the sea.
Book your whale-watching tour with Cabo Adventures here.
Tiky Cabo
Food aficionados will love learning about organic farming practices and sustainability at Tiky Cabo farm, located in the nearby town of Miraflores. In addition to growing seasonal crops, the multi-generational family-owned business hosts tours of its property, so tourists can better appreciate the area's intentional agriculture. To be honest, I didn't have high expectations when I visited the farm, but there's something particularly serene and cleansing about strolling through lush greenery and produce. It was a relaxing and educational way to spend a couple of hours in the afternoon, and it gave me a glimpse into the local food community and culture.
PS: Casa Maat sources many of its restaurant ingredients from Tiky Cabo. Approximately 40 to 50% of its ingredients come from the farm, so you know you're getting especially fresh meals at the on-site restaurants.
Learn more about Tiky Cabo here.
PART III — WHERE TO EAT
A Tiny Tamale Stand
For some truly authentic Mexican food, stop at the Ultramos El Pitufo on the side of Highway 1 on your way back from Tiky Cabo. It's so legit that you can't even find a website for it online, but this place is definitely worth a stop. Located on Carretera Transpeninsular (the highway) just south of Caduaño and Northeast of the airport, this little convenience store sells all of the classic Mexican candies, snacks, and baked treats you could ask for. I'm talking Choco Roles, Sponch, Mexican marzipan, and more.
The best part, though, is the tamale stand attached to the side of it. You can get fresh tamales made from scratch and freshly steamed. I'm not sure exactly what kind of meat was in the tamale I ate, but I really didn't care because it was that good.
San José Del Cabo Food Truck Park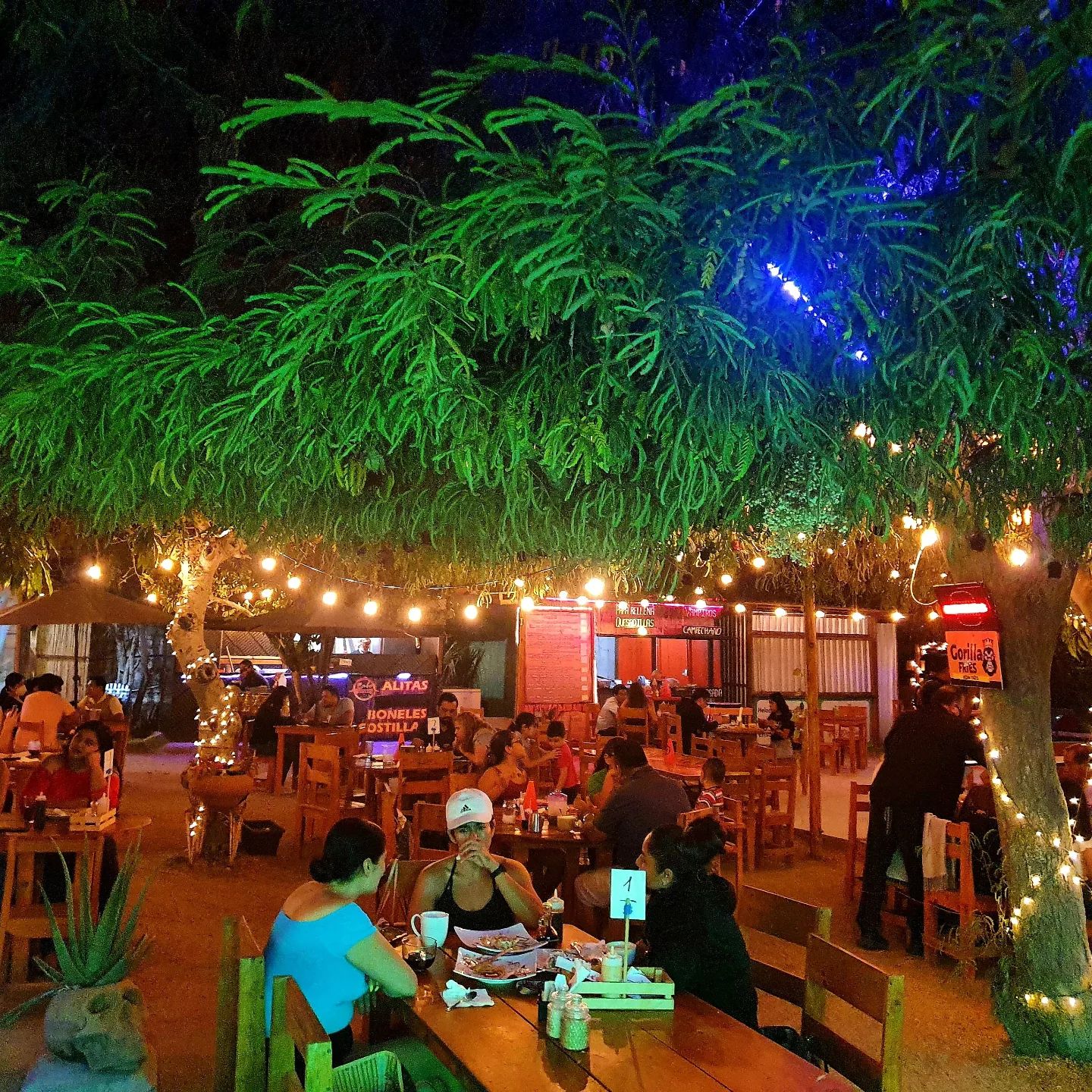 If you're someone who likes to have options — or if you just want a taste of a plethora of delicious, authentic food — head to the San Jose Del Cabo Food Truck Park. Tucked away from the busy resort areas, you'll find a range of vendors offering unique dishes — from ranchero rolls, chicken pesto baguettes, taquitos, burgers, and fresh sushi to strawberry waffles, milkshakes, and colorful cocktails garnished with gummy worms. The bottom line is if you're looking for a diverse selection of mouth-watering delicacies, the San Jose Del Cabo Food Truck Park is where you'll find it.
Learn more and check out the grub here.
---
Uproxx was hosted for this story by the Cabo San Lucas Tourism Board. However, they did not review this story. You can learn more about the Uproxx Press Trip policy here.