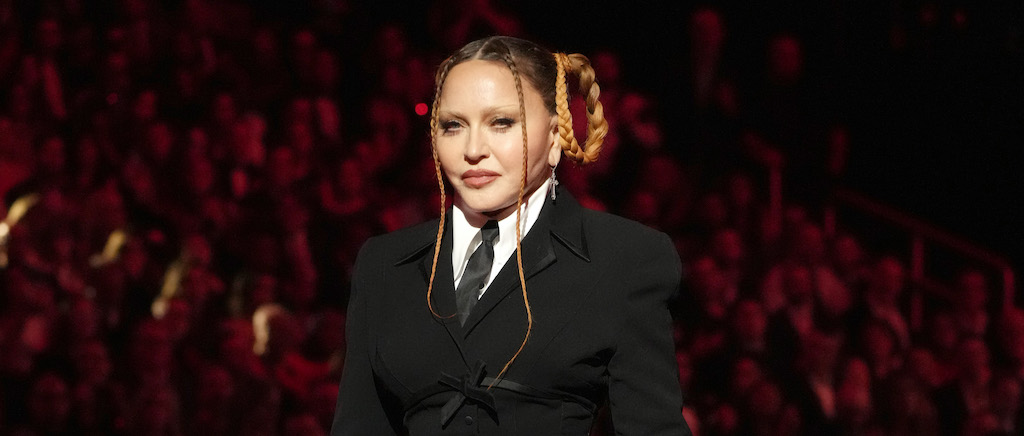 Last year, Madonna shared Finally Enough Love: 50 Number Ones, a 6-LP collection that sold out after she made Jimmy Fallon very uncomfortable during The Tonight Show. Lucky for fans, she's not quite done with that project.
Today (April 27), the "Material Girl" singer announced Finally Enough Love: The Rainbow Edition. It'll feature those same records, though in purple, yellow, orange, red, green, and blue. It arrives in June, and you'll want to mark your calendars considering Finally Enough Love: 50 Number Ones sold out within three days.
The pop legend is also getting ready to hit the road on her Celebration Tour. Last month, she added a date in Nashville and shared a statement about the recent anti-drag law.
"The oppression of the LGBTQ+ is not only unacceptable and inhumane; it's creating an unsafe environment; it makes America a dangerous place for our most vulnerable citizens, especially trans women of color," the statement read. "Also, these so-called laws to protect our children are unfounded and pathetic. Anyone with half a brain knows not to f*ck with a drag queen. Bob and I will see you from the stage in Nashville where we will celebrate the beauty that is the queer community."
Finally Enough Love: The Rainbow Edition is out 6/23 via Rhino. Find more information here.
Madonna is a Warner Music artist. Uproxx is an independent subsidiary of Warner Music Group.