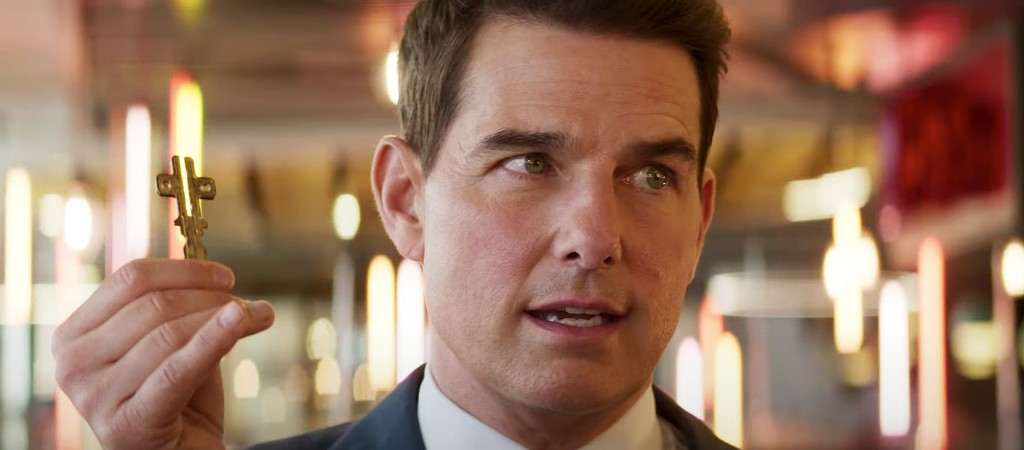 In case you weren't aware, Tom Cruise freaking loves the theatrical experience. The guy can't get enough of it, so naturally, he's so excited to get Mission: Impossible – Dead Reckoning Part One into theaters that the film is now arriving two days early. The seventh installment in the Mission: Impossible series will now make its debut on July 12, and to show how committed he is to making this film as a huge blockbuster as Top Gun: Maverick, Cruise sent 20 minutes of footage to this year's CinemaCon.
The footage included an inventive chase scene in which Cruise's Ethan Hunt is handcuffed to Hayley Atwell's character as they flee police and multiple factions of people who want them, most notably a character played by Pom Klementieff whose most frightening feature is how much she seems to enjoy the chase and its ensuing mayhem. The film appears to be a two-hander between Cruise and Atwell, who are at odds yet must team up to survive in the scene.
Like Cruise's character, Dead Reckoning has taken one beating after another thanks to the film's hugely expensive production starting just as the COVID pandemic hit Italy in February 2020. From there, the production bounced all around Europe as Cruise and director Christopher McQuarrie desperately searched for non-quarantined locations where the actor could throw himself off of helicopters, planes, cliffs, you name it. If Tom Cruise isn't plummeting to his potential death, then Tom Cruise isn't living.
Mission: Impossible – Dead Reckoning Part One cliff jumps into theaters on July 12.