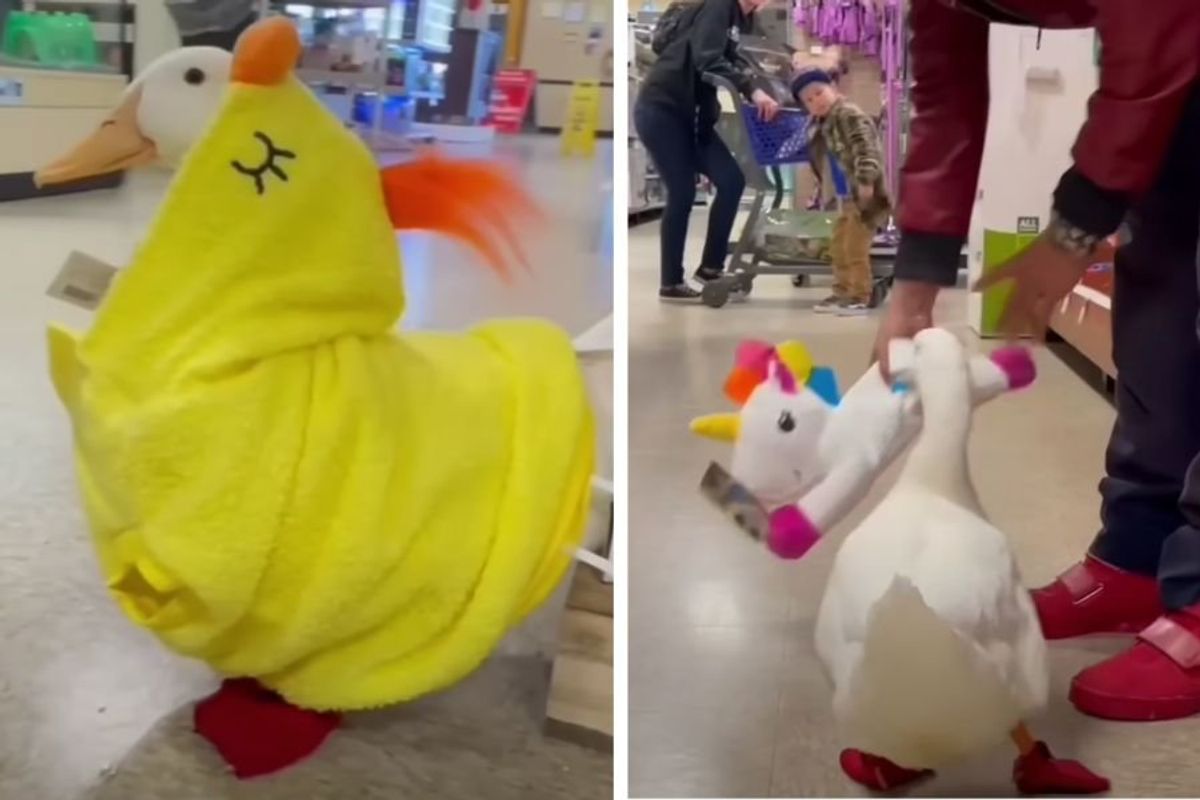 So, a man and a duck walk into a PetSmart…
No, this isn't the beginning of a joke, although this story is plenty funny.
Wrinkle the Duck already captured the hearts of millions (including ours) back in 2021 when she ran the New York City Marathon. A clip showing her speed-waddling along in her wee little duck shoes was borderline too pure for this world.
Well friends, there's even more adorable content where that came from. Wrinkle goes on all kinds of adventures with her owner, who graciously shares them online to make the internet a better place.
Recently, Wrinkle took a trip to PetSmart. Unsurprisingly, delightful moments ensued.
---
The full video is a little over 18 minutes of non-stop cuteness. After all, who wouldn't want to see Wrinkle try on tiny outfits, fist bump employees with her beak, say hi to other pets in the shop (who her owner refers to as "inmates") or enjoy not 5, not 7, but 9 sippys from her sippy cup?
However, if you're pressed for time, the must-watch moment happens at 5:30 when Wrinkle finds out that she's put on some weight. I for one didn't know ducks could be aghast.
Watch:
"Wrinkle…we're gonna have to start running again," her owner playfully laments. Perhaps she'll be preparing for her next marathon very very soon.
All in all, the trip was a success. Wrinkle waddled out of PetSmart having made new friends and with a new hoodie to boot. And she made plenty of people happy in the process, including the 700,000 who watched the video on Youtube.
"Her little waddle with the clothes on melted my soul," one person wrote in the comments.
Another shared that "every time I'm sad or I'm suffering, Wrinkle is here to make my day better than usual with her walking and her kissing."
Without a doubt, Wrinkle is pure joy personified. Or in this case…duckified.
Follow along on more adorable adventures with everybody's favorite waterfowl on TikTok and YouTube.