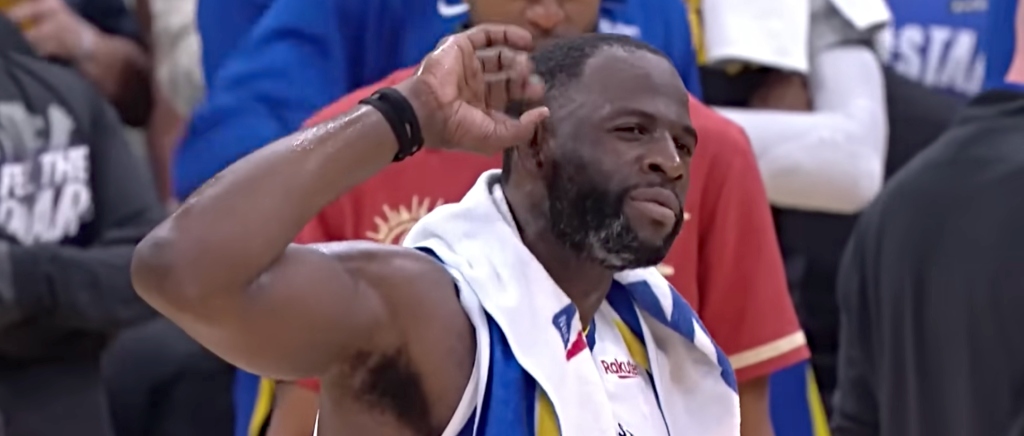 The Golden State Warriors beat the Sacramento Kings on Sunday afternoon in Game 7 of their thrilling first round series to advance to the second round, where they'll face a familiar foe in LeBron James and the Lakers, while sending the Kings into the offseason.
There's plenty of reason for optimism in Sacramento, particularly with how De'Aaron Fox showed he is a star built for the postseason in his performance, even while battling through a fractured finger in the last two games. Domantas Sabonis also had his moments, albeit not quite as consistent a performer as Fox, and Malik Monk proved himself as a massive presence off the bench. There are questions, for sure, for the Kings, particularly as it relates to their shooters who fell short of expectations in the postseason, taking some of the bite out of their high-powered offense. Still, it was a terrific season and while it was a series loss, their performance against the Warriors did nothing to fully dissuade Kings fans from believing in a very bright future around their young core.
The series wasn't without controversy, though, as Draymond Green's Game 2 stomp of Sabonis led to his suspension in Game 3, and after the series ended, Green had some thoughts on Sabonis' handling of the loss. On the latest episode of The Draymond Green Show, Green took issue with the Kings All-Star big man leaving the court without the traditional handshakes after a series ends.
"I lost a lot of respect for Sabonis"

What do you think about Draymond's comments after the Warriors beat the Kings yesterday? pic.twitter.com/upx5pbX3Io

— SuperBook Sports (@SuperBookSports) May 1, 2023
"Lost a lot of respect for Sabonis. You don't shake guys' hands after you lose? I don't respect that," Green said. "I once left the court when we lost in Game 7 to the Cleveland Cavaliers. I went to my locker room and I sat down and I said, 'this don't feel right.' And I walked back out on the court and I showed everybody love. You lost. Deal with it. Pay your respect. I — That was wack to me. That's wack. But, I wouldn't necessarily even say I lost respect, like — I don't respect that."
While most of the Kings stayed on the floor and shared handshakes and words with the Warriors, Sabonis left for the locker room. He's far from the first player to do so, but it's also not surprising that Green would be irked by it all. It's all a matter of your feelings towards "the code" and the unwritten rules of sportsmanship, but I'm sure the feeling is mutual and Sabonis likewise isn't a big fan of Green's after the stomp.