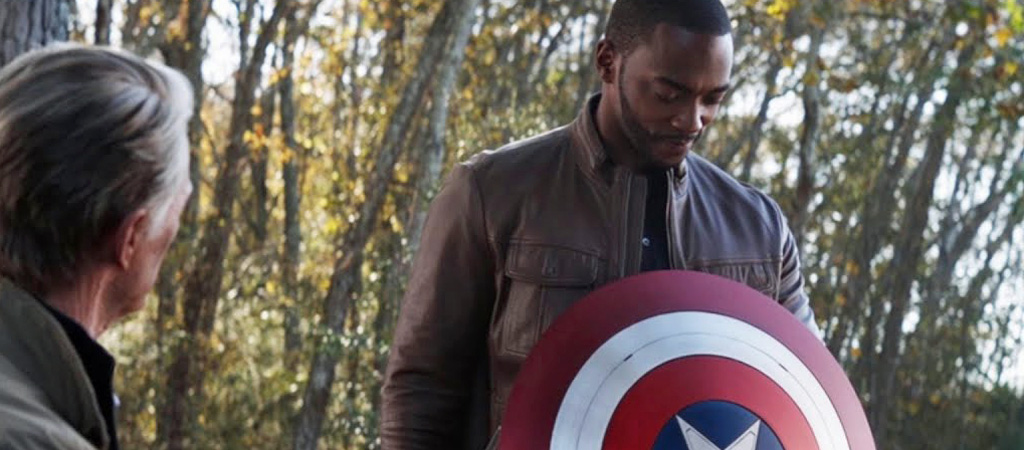 When The Falcon and The Winter Soldier burst onto Disney+ in March 2021, Marvel Studios already had over 20 movies under its belt and a release schedule that got thrown to the wind because of the COVID pandemic. With those factors in play, it's understandable that the timeline for TFATWS got a little… murky. However, a new book has set the record straight on when the series took place, and how long Sam Wilson (Anthony Mackie) hesitated on accepting the mantle of Captain America from Steve Rogers (Chris Evans).
According to a new book that will create a definitive chronological order for the MCU, the events in TFATWS took place in 2024 a year after Avengers: Endgame, the film that saw Steve gift Sam his shield. At the start of the series, Sam donates Cap's shield to the Smithsonian, and the book confirms this took place in 2024.
Via The Direct:
At first glance, this new information seemingly goes against what the show's director, Kari Skogland, said on the topic. After she revealed the series is six months after Avengers: Endgame, many took that to mean it was simply later in 2023.

So, either there are some big contradictions or the assumed timeframe for Endgame was wrong all along, and six months after is actually in 2024.
Of course, this information is mostly for the wonkiest of the wonky MCU fans. Thanks to the blockbuster franchise's current focus on the Multiverse, time and space really have no meaning at the moment. In fact, Season 2 of Loki will follow Tom Hiddleston's trickster God as he tracks Kang through time and ripens history for the conquering.
(Via The Direct)