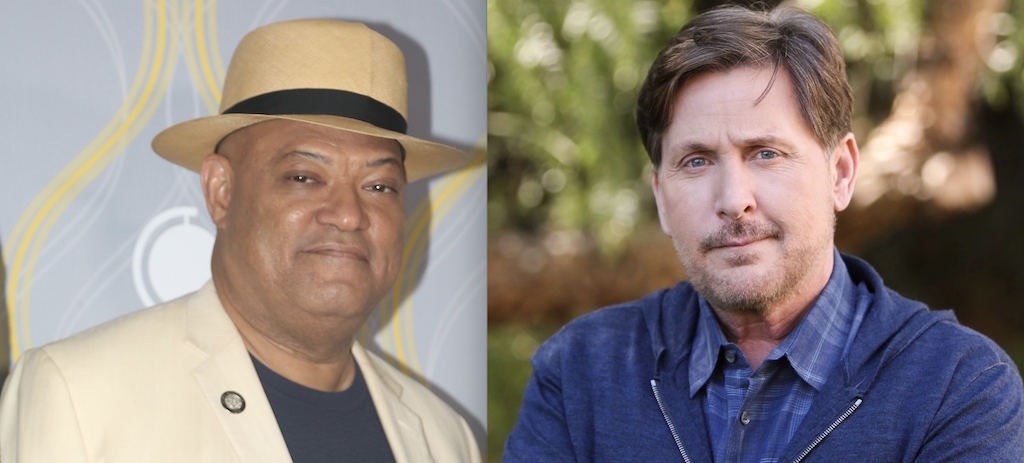 Apocalypse Now is a strong contender for the greatest war movie ever made, but its shoot was also one of cinema's most chaotic. There's an entire documentary about the mess that transpired when Francis Ford Coppola tried to make a movie about the Vietnam War. (Over four decades later, he even had to shoot down rumors that his latest, Megalopolis, was similarly cursed.) But there's one harrowing story that's a lot less known.
As caught by Variety, Emilio Estevez was recently on The Jennifer Hudson Show with his dad, Martin Sheen, that film's star. One of his father's co-stars was a 14-year-old Laurence Fishburne, who famously lied about his age to play one of the main soldiers. Emilio was also 14 at the time, and he'd joined his father on set in the Philippines. The two naturally began hanging out, and one day their misadventures nearly got the better of one of them.
"[Fishburne] says, 'Hey there's this little boat, let's go out on it.' I said, 'Sure.' We were both 14 at the time," Estevez recalled. "So we were out on this boat together, and we started getting too close to the shore and I said, 'Well, let me jump out, I'll push us offshore. I jumped out, and it was like quicksand mud.
"I was sinking, and I just saw Fishburne just looking at me going, 'Grab my hand!' and he pulled me back onto the boat," Estevez said. "We were bonded ever since."
Sheen then chimed in, saying, "I called Mr. Fishburne to thank him for saving my son's life."
Estevez wasn't the only one who nearly died on the set of Apocalypse Now. His dad almost did, too, suffering a heart attack while making a film that took 10 times longer than expected to film, cost its maker millions of his own money, among other horrors. Hell, even Fishburne nearly died after co-star Dennis Hopper got him hooked on heroin. Who knows? Perhaps there are other Apocalypse Now horror stories not yet made public.
(Via Variety)