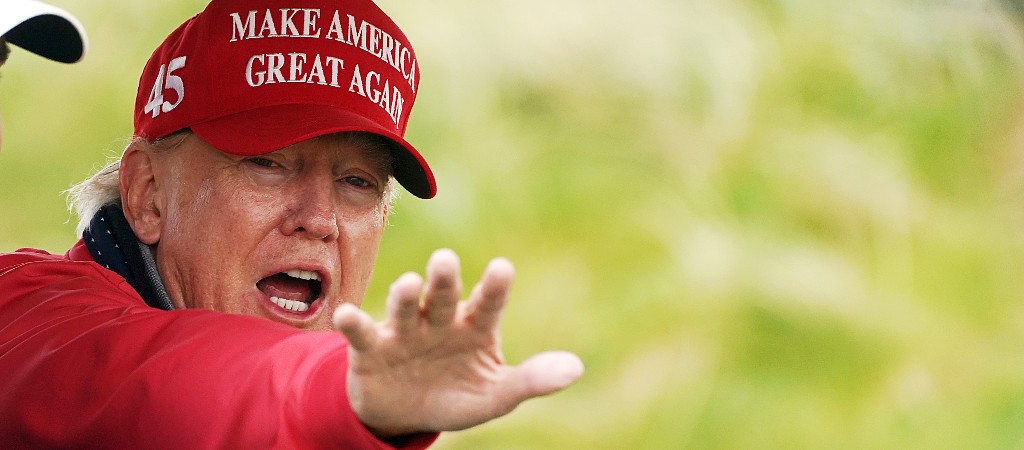 Even Donald Trump's own lawyer is getting tired of the former president's antics during the E. Jean Carroll trial. During a sidebar on Thursday, Joe Tacopina had to address both the judge and the prosecution's concerns that Trump wants to testify in the trial after Tacopina had repeatedly said he would not. Unfortunately, Tacopina isn't being helped by his client who's saying the exact opposite.
"I have to go back for a woman who made a false accusation about me, and I have a judge who's extremely hostile," Trump told reporters in Ireland. "And I'm going to go back and confront this woman. This woman is a disgrace, and it shouldn't allowed in this country."
"I know you understand what I am dealing with," Tacopina told the judge about Trump's rogue statements in what has to be the understatement of the year.
Via Law & Crime:
Tacopina, who also represents the former president in his Manhattan criminal case, repeatedly denied that Trump would testify. The conversation took place outside the earshot of the press and jury, but a courtroom stenographer was still typing away.

Just before Tacopina's remark, Judge Kaplan made clear that he didn't believe Tacopina was misleading him over his client's decision.

"I'm not implying dishonesty on your part," Kaplan told Tacopina, according to the transcript.
While Kaplan believed that Tacopina had no plans to let Trump testify and wants to rest the case, the judge agreed with the prosecutors that the former president is a wild card and the situation remains fluid.
"Things in life change," Kaplan said before granting Trump time to change his mind on testifying. "I am absolutely committed in this case, as in every case, to ensure, to the best of my ability, that every party has a full and fair opportunity to pursue or defend against a claim asserted by or against that party."
(Via Law & Crime)