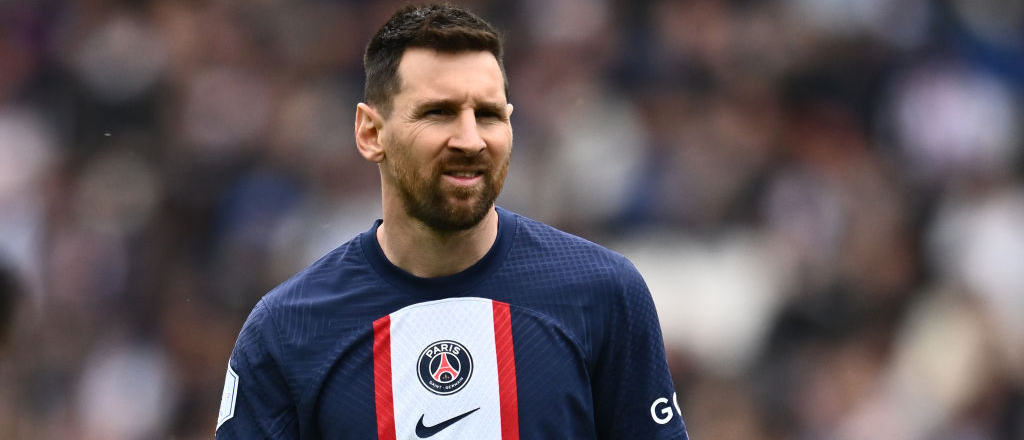 An alleged miscommunication between the greatest footballer to ever live and his current team led to a suspension, a likely end to the two sides' relationship, and a video posted to social media with an apology. Earlier this week, Paris Saint-Germain handed down a two-week suspension without pay to Lionel Messi after the World Cup winner took an unauthorized trip to Saudi Arabia that led to him missing training.
Messi posted a clip to his Instagram on Friday addressing the situation, claiming that "I had organised this trip to [Saudi] Arabia that I had previously canceled and I couldn't [this time around]. I repeat, I apologise for what I did and I'm waiting for what the club decides," according to ESPN.
Leo Messi statement #Messi

"I thought we were going to have a day off after the game as always. I had this trip organized and I couldn't cancel it. I had already canceled it before…".

"I apologize to my teammates and I'm waiting for what the club wants to do with me". pic.twitter.com/GBuarEgwSl

— Fabrizio Romano (@FabrizioRomano) May 5, 2023
As for how this miscommunication could have possibly happened, ESPN reports that PSG's manager, Christophe Galtier, told the team that they'd get two days off from training if they beat Lorient, but instead, PSG went on to lose, 3-1. Despite this, Messi, a tourism ambassador for Saudi Arabia, went on a trip that was promoted on social media by the country's Minister of Tourism, Ahmed Al Khateeb. He returned to Paris on Tuesday.
All of this comes amid a year of rumors for what Messi will do next, with reports in the aftermath of the suspension indicating that the Argentine and the club that he's called home for the last two seasons will not look to renew his deal when it expires at the end of this season. It's led to the latest round of questions about where Messi will bring his once-in-a-generation star power next year, as it is believed that a return to Barcelona could be in the cards if the club sorts out its finances. There is also speculation that Messi could come play in the United States, which he has indicated he would like to do in the past, or head to Saudi Arabia on a deal that would reportedly be considerably more lucrative than the one Cristiano Ronaldo signed when he joined the Saudi Pro League earlier this season. Reports indicate that Messi has a contract offer to join the Saudi club Al-Hilal for approximately $400 million a year.
PSG sit atop Ligue 1 this year, but were eliminated by Bayern Munich in the Round of 16 in the Champions League. Beyond Messi's future with the club being in major doubt, there are questions as to whether Neymar will continue in Paris, as the club's supporters gathered outside of his home this week to demand he leaves.