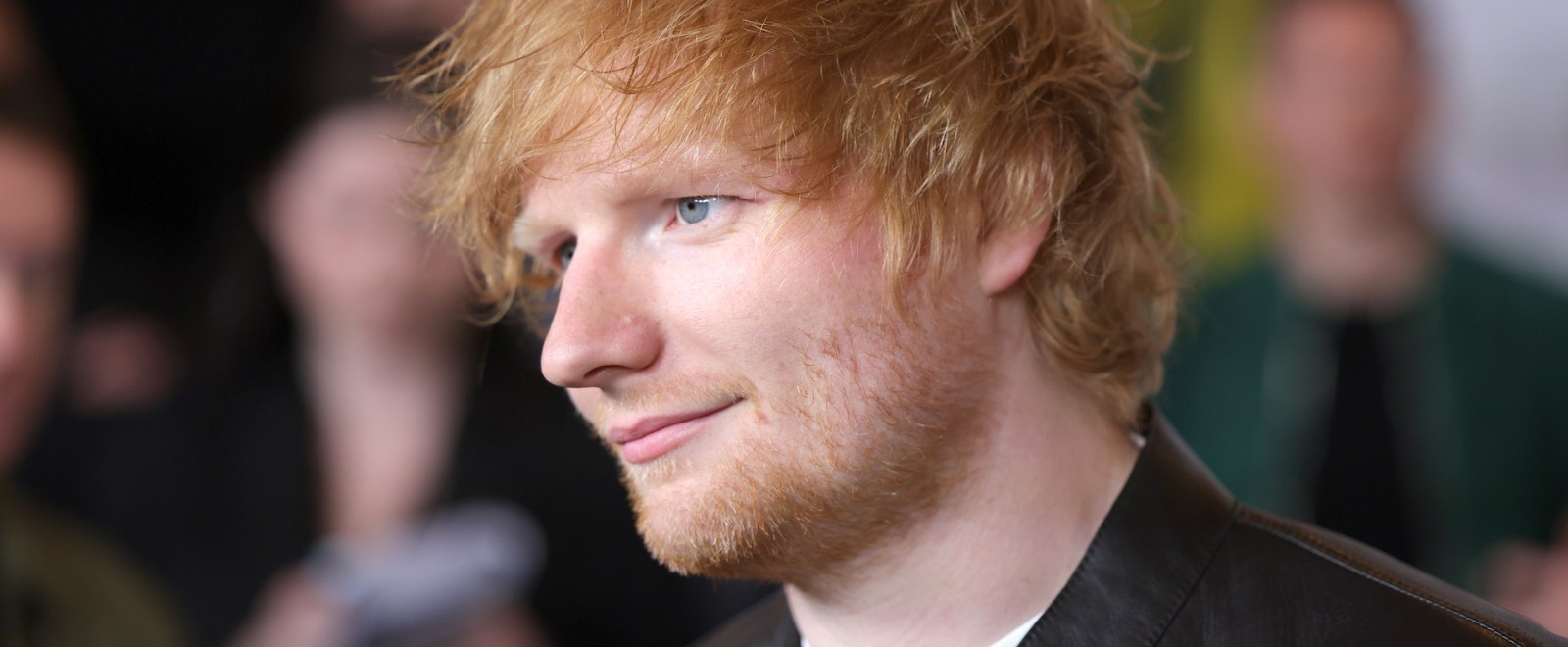 On Friday, May 5, Ed Sheeran rang in the arrival of – (Subtract) with the American Express-sponsored "The Subtract Experience Pop-Up" in New York City. "Boat" is one of the album's singles, but Sheeran used a Volvo to stay afloat in a sea of fans on the street.
The four-time Grammy winner shared an Instagram Reel captioned, "Standing on a Volvo in New York outside the pop up x." He's seen carrying an acoustic guitar and climbing to the roof of the vehicle and urging people to quiet their screams. "Could I sing you one song before I go?" he asked before launching into "Boat."
"Guys don't panic we own the Volvo, it's fine," he posted to his Instagram Story.
one moment you're eating strawberry shortcake behind bobst the next you're directly in front of ed sheeran as he sings on top of a car in soho pic.twitter.com/BiPea8MEig

— alyssa goldberg (@alyssaegoldberg) May 5, 2023
This photo#Subtract https://t.co/PqLOKWFnSo

— Ed Sheeran HQ (@edsheeran) May 6, 2023
Ed stopped by the @AmericanExpress NY pop up… pic.twitter.com/PpiYFNuRYy

— Ed Sheeran HQ (@edsheeran) May 5, 2023
It's nice to see Sheeran enjoying his album's release after a New York jury ruled Sheeran did not steal elements of Marvin Gaye's "Let's Get It On" for his 2014 hit "Thinking Out Loud" to conclude the copyright infringement trial he'd been attending all week. The lawsuit was brought against Sheeran by the heirs of Ed Townsend, a credited songwriter on "Let's Get It On."
Before the ruling, Sheeran reportedly shared that he planned to walk away from music if he were to be found guilty of plagiarism. "If that happens, I'm done. I'm stopping," he said, according to the UK's Daily Mail.
Sheeran met with reporters outside of the courtroom after receiving a favorable ruling.
"I'm obviously very happy with the outcome of this case, and it looks like I'm not going to have to retire from my day job after all," he said, in part. "But at the same time, I am unbelievably frustrated that baseless claims like this are allowed to go to court at all."
He added, "If the jury had decided this matter the other way, we might as well say goodbye to the creative freedom of songwriters. We need to be able to write our original music and engage in independent creation without worrying at every step of the way that such creativity will be wrongly called into question."
Sheeran also addressed the ruling on SiriusXM:
Sheeran can finally leave that stress and New York behind, as he is scheduled to begin the North American leg of his Mathematics Tour at AT&T Stadium in Arlington, Texas tonight, May 6. See all of Sheeran's upcoming tour dates for Mathematics Tour and his overlapping Subtract Tour here.
– (Subtract) is out now via Asylum and Atlantic. Find more information here.
Ed Sheeran is a Warner Music artist. Uproxx is an independent subsidiary of Warner Music Group.