Nowadays, it's super important for companies to be upfront about their social and ecological standards. We're living in the age of conscious consumerism and sustainable shopping. People want to know that the products they're putting their money towards positively impact the environment and society at large — even for things as simple as wine.
The good news for drinkers is that more and more wineries are taking steps towards reducing their carbon footprints by incorporating organic, biodynamic, or sustainable practices in their vineyards and cellars. And plenty of certifications and seals are featured on wine bottles these days to help aficionados know exactly what they're drinking.
We've rounded up some of the best affordable and approachable bottles to help wet your palate in the tastiest ways. But before we get into the wine, here's a quick little run down of what you need to know about organic, biodynamic, and sustainable vino.
What is the difference between organic, biodynamic, and sustainable wine?
Just like organic apples in the produce section at Trader Joe's, organic wine is simply a wine made from organically farmed grapes. This means the vineyards where the grapes grow are free of synthesized ingredients, and the same follows for practices in the cellar where the wine is made. There are several indicators that you may have an organic wine on your hand. Some common seals drinkers may see on bottles for certified organic wines include the USDA Organic badge, the Made With Organic Grapes stamp, or the EU Organic logo.
Biodynamic wine is similar to organic in that it is free of harmful synthesized chemicals, but it takes things one step further. In addition to organic practices, biodynamic winemaking views the entire vineyard as one living ecosystem working together to create a natural product. So everything has a job, from the moon and sun (tasks in the vineyards, like picking and pruning will follow the lunar cycle) to the birds and animals that eat pests and naturally fertilize soils and the insects that live in them that promote overall soil health.
Biodynamic vineyards aim to create low-intervention wine, meaning little is done to the grapes during fermentation, and any additives introduced during the winemaking process are natural and often vegan. While there is no official biodynamic seal in the U.S., some wineries will note on the bottle if the wine is made biodynamically. However, there are internationally recognized certifications, including Demeter or Biodyvin.
Then there's sustainable wine, which is all about reducing waste and effectively managing resources like water and energy. Sustainability is a bit more complicated in that it could encompass organic or biodynamic farming or neither — it's all about what's top priority for a winery. Some companies may skip some of the pricier methods that come with organics or biodynamics (like raising sheep to manage cover crops) to invest in renewable energy sources (like solar panels) to power the winery. Like biodynamics, no official badge in the U.S. indicates that a winery is sustainable (and the very idea of what is truly sustainable can get murky). However, a winery can join various associations to certify that the vineyards and cellars are carbon neutral, etc..
Now that you're more familiar with "green wine," let's finally get to the bottles. It's worth noting that bottle prices may vary depending on location. However, the wines on this list are generally in the $15 to $30 price range. Speaking broadly, it's considerably more expensive to produce organic, biodynamic, and sustainable wine for obvious reasons. Let's get to it.
GEA by Root 1

ABV: 13%
Average Price: $24
The Wine:
Root 1 was Chile's first winery to be certified 100% sustainable in 2013. The winery works with small production vineyards across the Maipo, Colchagua, and Casablanca Valleys to make many wines, all while managing waste, monitoring water usage, and using clean energy sources. For the winery's newest bag-in-box wine, GEA — which can serve up to 20 glasses of wine — a blend of Cabernet Sauvignon and the native Chilean grape País are used to create a ruby red, full-bodied wine in portable and eco-friendly packaging.
Tasting Notes:
Aroma: There's a lot of fruit to smell in this wine. Raspberries, strawberries, blueberries — all the berries! There are also some subtle notes of vanilla, which indicates oak aging. This wine spends four months in French and American oak barrels, and those influences are detected in the fragrance.
Palate: This wine feels fresh and relatively easy drinking on the palate, especially for a full-bodied red. Some nuances of red fruit with hints of oak and chocolate intertwine with ripe tannins — the naturally occurring polyphenols in grape seeds, skins, and leaves that influence a wine's pucker power, or rather, astringency. That's all balanced with a clean acidity that leaves the wine balanced and fresh in the mouth.
Finish: The wine wraps with delicate red fruit notes.
Bottom Line:
This is a bang-for-your-buck wine. It's tasty and doesn't cost a fortune for a lot of wine that will last longer than the usual bottle — the big perk of bag-in-box styles of wine is that they maximize the freshness and longevity of the wine. That alone makes this box worth drinking. (Though to be fair, having an eco-wine come in a plastic bag does feel kinda funny.)
Berziger Family Merlot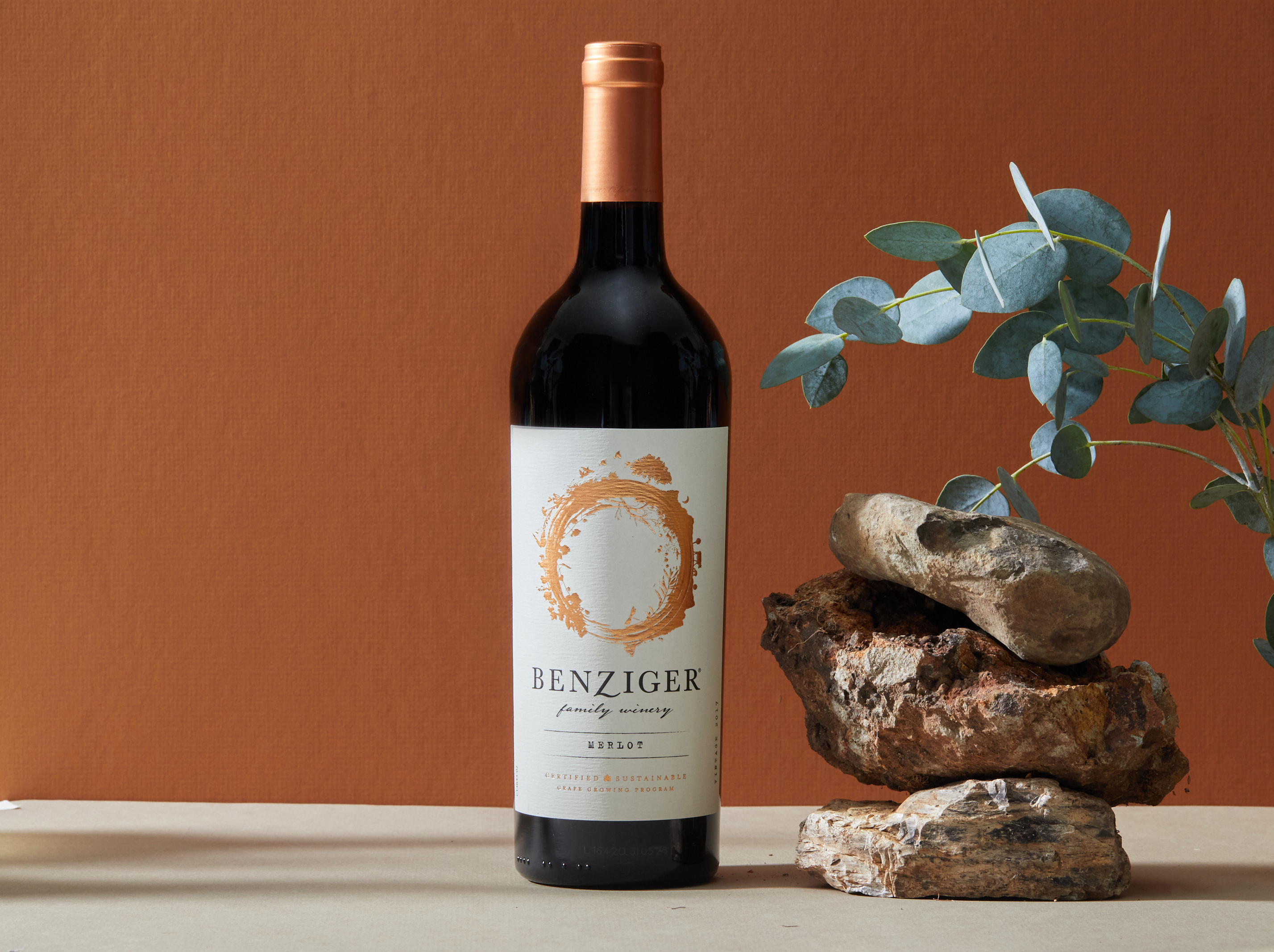 AVB: 15%
Average Price: $20
The Wine:
For more than 30 years, Berziger has produced wines in the heart of Sonoma. In 2000, the family-owned and operated winery transitioned its Sonoma Mountain Estate from conventional to biodynamic farming and has kept environmentally friendly winemaking at the core of its practice by working with organic, biodynamic, and sustainable grape growers across the region. Berziger sourced certified sustainably-grown fruit from Monterey County to create a soft and velvety red wine for this particular bottle.
Tasting Notes:
Aroma: At first whiff, you can smell aromas of black, blue, and purple fruits and a lot of spice.
Palate: All those dark fruit flavors show up on the palate, along with nuances of vanilla and baking spices. Soft and supple tannins lift the medium-bodied wine well into the finish.
Finish: The finish of this wine is smooth and clean, and it lingers with a subtle note of black cherry and blueberry.
Bottom Line:
This wine is lean and clean but still has depth. It can easily pair with a variety of foods — lighter and heartier dishes. However, the fruit and spice of this well-rounded wine could be enjoyed totally on its own.
Bonterra Organic Estates Rosé
ABV: 13%
Average Price: $15
The Wine:
Bonterra has helped lead the charge toward environmentally conscious farming since its inception in 1987. It started as an organic winery. Over the years, Bonterra has started converting its estate to regenerative farming — a new-school style of biodynamic agriculture that emphasizes land health more by increasing soil biodiversity to create wines with greater complexity, all while combating climate change. The Grenache grapes used for this wine come from Bonterra's organic vineyards in Mendocino.
Tasting Notes:
Aroma: This pretty pink wine is bursting with fruity nuances. Fragrances of red cherry and watermelon mingle with the scents of citrusy grapefruit while stone fruit nuances linger in the background. This wine has a sweet smell — almost like cotton candy — but don't let that aroma fool you. This wine is entirely dry on the palate.
Palate: Refreshing watermelon and berry characteristics show up on the palate, but the most significant selling point of this rosé is perhaps its texture. The wine is crisp at first sip but has splashy acidity, giving it a mouthwatering edge.
Finish: The finish is long and lingering.
Bottom Line:
This is the good-for-your-conscious, good-for-your-palate, easy-drinking, crushable rosé that will keep your mouth refreshed all summer.
Gérard Bertrand Orange Gold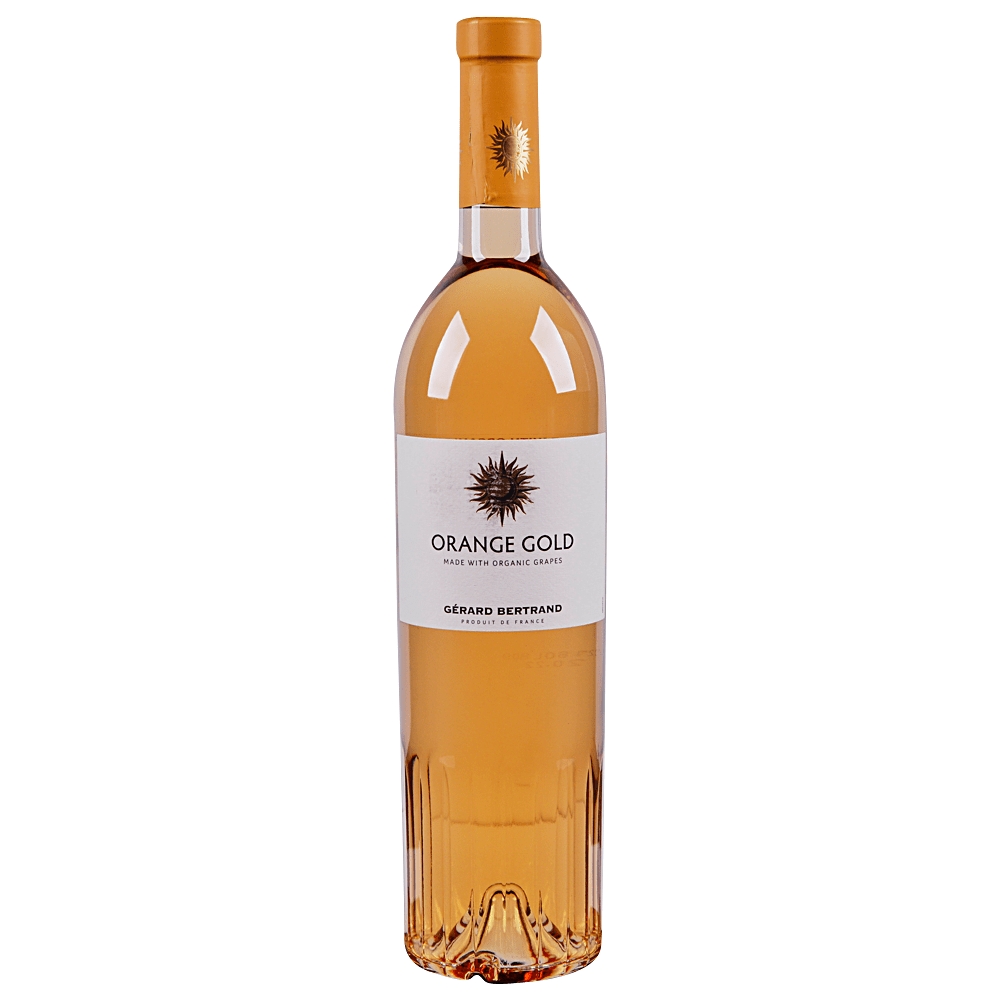 ABV: 13%
Average Price: $24
The Wine:
The Bertrand family has made wine in France's Languedoc region since the 1920s. However, it was under the stewardship of third-generation winemaker Gérard Bertrand that the company's estates transitioned over to biodynamic agriculture. All the family's vineyards are Demerter certified, which means drinkers can sip on this vibrant orange-hued blend of Chardonnay, Grenache Blanc, Viognier, Marsanne, Muzak, Muscat, and Clairette grapes knowing that an appreciation for mother Earth was at the heart of its production.
Tasting Notes:
Aroma: While this wine appears orange, it doesn't taste orange. The nose is booming with scents of stone fruits like peach and apricot.
Palate: No, the wine doesn't taste orange either. Orange wine is simply white wine that got some skin contact during the winemaking process. It's a similar process to the way red wines soak on the skins to get its color. That said, this wine does exude the flavors of the same fleshy fruits that's detected in the aroma. It's ethereally fresh and has a nice viscosity to it that gives the wine a round, complex, medium-bodied feel on the palate.
Finish: The wine coats the tongue like brand-new silk and evolves into a fresh, lingering finish dotted with prickly tannins.
Bottom Line:
This is a wine for the adventurous drinker. It's fun to drink and has a silky, complex texture that begs for a second glass. Drink it with spicy dishes or all by itself.
Niepoort Nat Cool Branco Vino Verde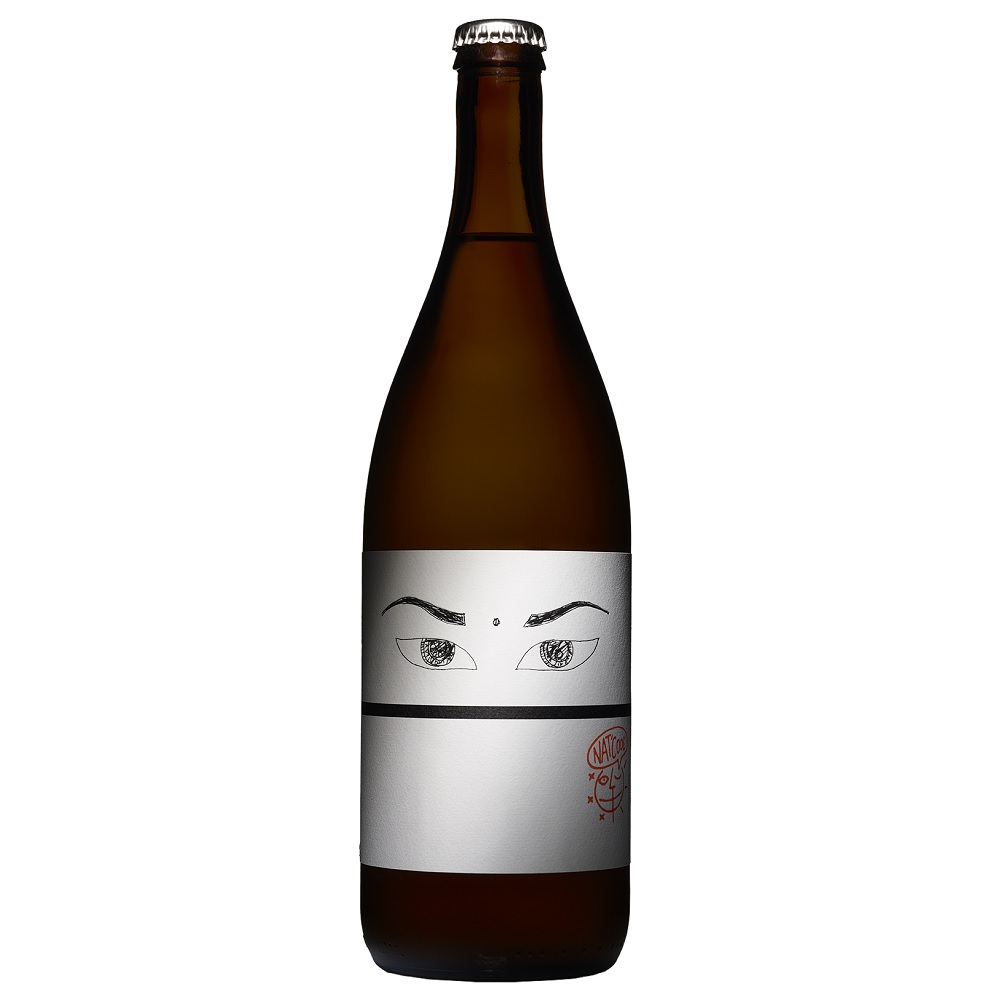 ABV: 11%
Average Price: $19
The Wine:
The Niepoort family has been involved in Portugal's wine industry since they relocated from Holland to the country in 1842. Famous for their world-renowned ports, fifth-generation winemaker Dirk Niepoort led the winery into the modern age, added dry table wines to the repertoire, and sustainable and organic farming practices in the vineyard and cellar. This particular wine looks natural in the bottle. It's not fined or filtered, so it appears cloudy, unlike the translucent conventional still-white wines you may be used to seeing on shelves.
Tasting Notes:
Aroma: As if the lemon yellow hue of this wine wasn't a dead giveaway, this wine smells like a basket of citrus fruits. Peachy, herbaceous fragrances start unraveling after a few swirls in the glass, and it even smells slightly salty.
Palate: As the aromas suggest, this wine is hella citrusy on the palate, but all that fruit gets toned down by vibrant salinity that pairs well with the zippy acidity that arrives mid-palate.
Finish: Fresh, zippy, and lingering with acidity.
Bottom Line:
This is an excellent wine for folks who are like natural wines but aren't so interested in the barnyard-y stuff. While it's not filtered and still presents a cloudy hue with traces of sediment in the bottle, this stuff is clean and delicious.
When & Where "One More Episode" Shiraz
ABV: 14%
Average Price: $13
The Wine:
This family-owned and family-made wine hails from Australia's Riverland, which makes up most of South Australia's wine region. It's produced with Shiraz grapes that grow on a certified organic winery.
Tasting Notes:
Aroma: This ruby red wine has a delightfully ripe black and red cherry aroma, along with hints of black licorice and star anise.
Palate: Shiraz is known for being a full-bodied wine, and this one certainly is. And yet, this wine is surprisingly fresh on the palate. As for the flavor, it's booming with cherry characteristics that evolve on the palate, with dusty, earthy nuances, lean tannins, and fresh acidity leading the way.
Finish: This wine has a delectable finish dotted with fruit and earth notes.
Bottom Line:
Everything about this wine makes me feel like I should be at a barbecue, tearing through ribs smothered in sweet and tangy barbecue sauce and washing it all down with a glass of this Shiraz.
Matanzas Creek Winery Sonoma County Sauvignon Blanc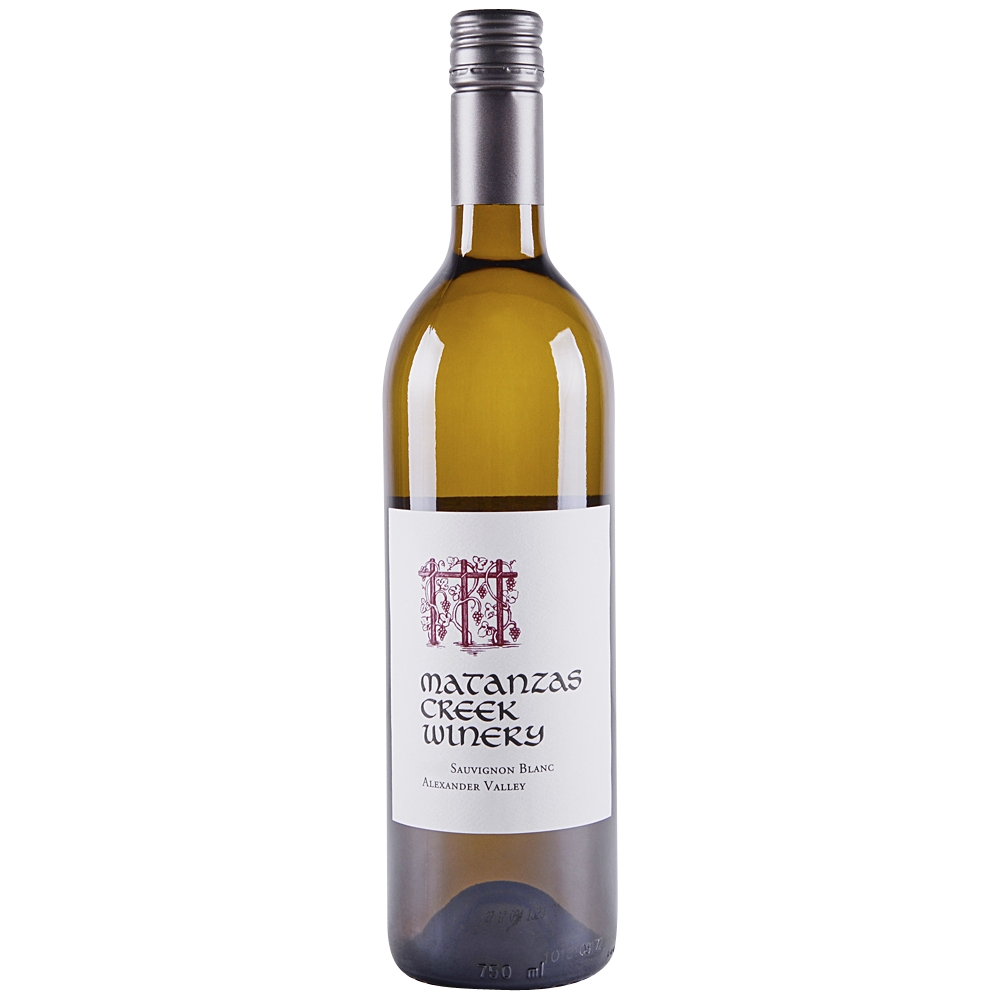 ABV: 13.2%
Average Price: $23
The Wine:
Founded in Sonoma County in 1977, Matanzas Creek produces wines from estate vineyards certified under the California Sustainable Winegrowing Alliance. This particular bottle is made with 100% Sauvignon Blanc grapes from the winery's cool climate Knights Valley Vineyard and grapes from warmer estates in Alexander Valley and Dry Creek Valley. The blend of grapes from different climates results in a dry, medium-to-full-bodied, and crisp wine balanced with fruit, floral nuances, and dashing acidity.
Tasting Notes:
Aroma: Bring on the melon! You can smell plenty of it in this wine — honeydew, cantaloupe, guava The wine also displays hints of white flowers and peach on the nose.
Palate: The first thing you may notice after a sip of this wine is its bright acidity. It's brimming with it. Follow up all that mouthwatering acidity with a bursting of tropical fruit and floral notes, and you have a wine begging to be drunk on a hot summer day.
Finish: Tingly acidity leads to a bright and lively, long finish.
Bottom Line:
This is the wine to grab when you want something easy-going, refreshing, and classy that doesn't require too much thought. It's too elegant to call a porch pounder, but it would make for a darling aperitif at a spring backyard party served with oysters, shrimp cocktail, and lighter bites.
Château Paloumey Crus Bourgeois Supérieur Haut-Médoc
ABV: 14%
Average Price: $30
The Wine:
This big-body blend of Cabernet Sauvignon and Merlot is produced by Château Paloumey in the French region of Bordeaux. It holds a Crus Bourgeois du Médoc classification, basically a stamp of approval from the region noting the wine's high quality and affordability. The winery also holds a Level 2 High Environmental Value certification, an official French endorsement for sustainability. The château's owner and winemaker, Pierre Cazeneuve, has worked with organic farming and winemaking since 2018.
Tasting Notes:
Aroma: This deep, dark red wine smells of ripe black and red berries with an underlying perfume of cedar and leather.
Palate: Notes of rich black and purple fruits are intense on the palate, and they meld together with noticeable hints of oak, vanilla cream, cigar box, and black pepper. Straight-edged tannins give the wine some depth while nuances of cocoa and graphite linger in the background.
Finish: Long and memorable.
Bottom Line:
This is a wine that you can hold on to. It's only going to get better with time.
Bodega Argento Estate Collection Malbec
ABV: 14.5%
Average Price: $20
The Wine:
For over a decade, Argentinian winery Bodega Argento has put the betterment of the environment at the core of its winemaking. That's why the winery is certified organic in the vineyards and the wine cellar. This wine is made with Malbec grapes from Argento's estate in Mendoza.
Tasting Notes:
Aroma: This wine smells like a fruit salad full of red berries and plum slices drizzled in balsamic vinegar.
Palate: A medium-to-full-bodied wine, this Malbec tastes as it smells. Herbaceous notes of fresh basil and oregano follow ample cherry and juicy plum flavors. And there's a hint of balsamic in the background. Fresh acidity acts as a mellowing factor for the grippy tannins.
Finish: The finish lingers with herby nuances.
Bottom Line:
This is what we call a weeknight wine. It's not so heavy that it requires food to enjoy, although it will be a tasty companion alongside a nice cut of meat and potatoes. More than anything, this is the bottle to open on a mundane Wednesday when you want something that will help you unwind and relax.
Valdo Marca Oro Brut Prosecco DOC
ABV: 11%
Average Price: $15
The Wine:
Safeguarding the planet has been part of Valdo's winemaking ethics and efforts since its inception in Italy's Valdobbiandene Prosecco Superiore DOCG area in 1926. Over the last 20 years, more specifically, the winery has taken steps to reduce its carbon emissions by minimizing synthetic chemicals in the vineyards, reducing waste, planting thousands of trees throughout its properties to promote biodiversity, and converting to renewable energy.
Tasting Notes:
Aroma: Fresh flowers and citrus fruits lead the aroma of this wine.
Palate: Made with Italy's native Glera grape, this wine is crisp and fruity. The bubbles are persistent while maintaining a delicate mouthfeel.
Finish: The cheerful finish lingers with citrusy nuances and zippy acidity.
Bottom Line:
No special occasion is needed to pop open a bottle of bubbly, and the simplicity of this pulled-back sparkling wine makes that point all the more true. Drink this anytime you need a little razzle-dazzle in your life.