At its best, fast food breakfast isn't just a convenient early morning pickup — it's actually worth waking up for. Little in the fast food space can be described as "exciting." Everyone loves a great bacon cheeseburger but have too many in a single month and pretty soon you actually start saying stuff like "I'm tired of bacon cheeseburgers. What else can we eat?" But breakfast? Breakfast is another story.
We've mentioned this in the past but the joy we feel over a good fast food breakfast comes down to the category's scarcity. At most food chains, breakfast is only available until 10:30 AM. This tiny availability window makes scoring a sausage McMuffin feel like an achievement. We've broken down the best breakfast sandwiches in the past; now it's time to search for the best hash brown (or breakfast potato order) to accompany it.
To find the greatest breakfast potato order in the fast food universe, we put five big brands to the blind taste test!
Methodology:
If you've read our double cheeseburger or breakfast sandwich blind taste tests, you'll know that I have a quick and easy route carved out in my neighborhood that allows me to hit up five different fast food restaurants in just 15 minutes. So I hit my trusty route and arrived back home with my potatoes still warm and steamy.
Here is today's lineup!
Carl's Jr. — Hash Rounds
Chick-fil-A — Hash Browns
Jack In The Box — Hash Brown
McDonald's — Hash Brown
Wendy's — Seasoned Potatoes
Once home, I had my girlfriend bring me one dish from our lineup at a time, tasted the potato, and recorded some voice notes on my phone. Most of these breakfast potatoes are of the hash brown variety, except for one, Wendy's, which serves potato wedges that are lightly battered and heavily seasoned. Aside from that, all but two are completely different in shape — so I made sure to eat each under the cover of a blindfold so I wouldn't have a guess as to which was which.
Part 1: The Tasting
Taste 1: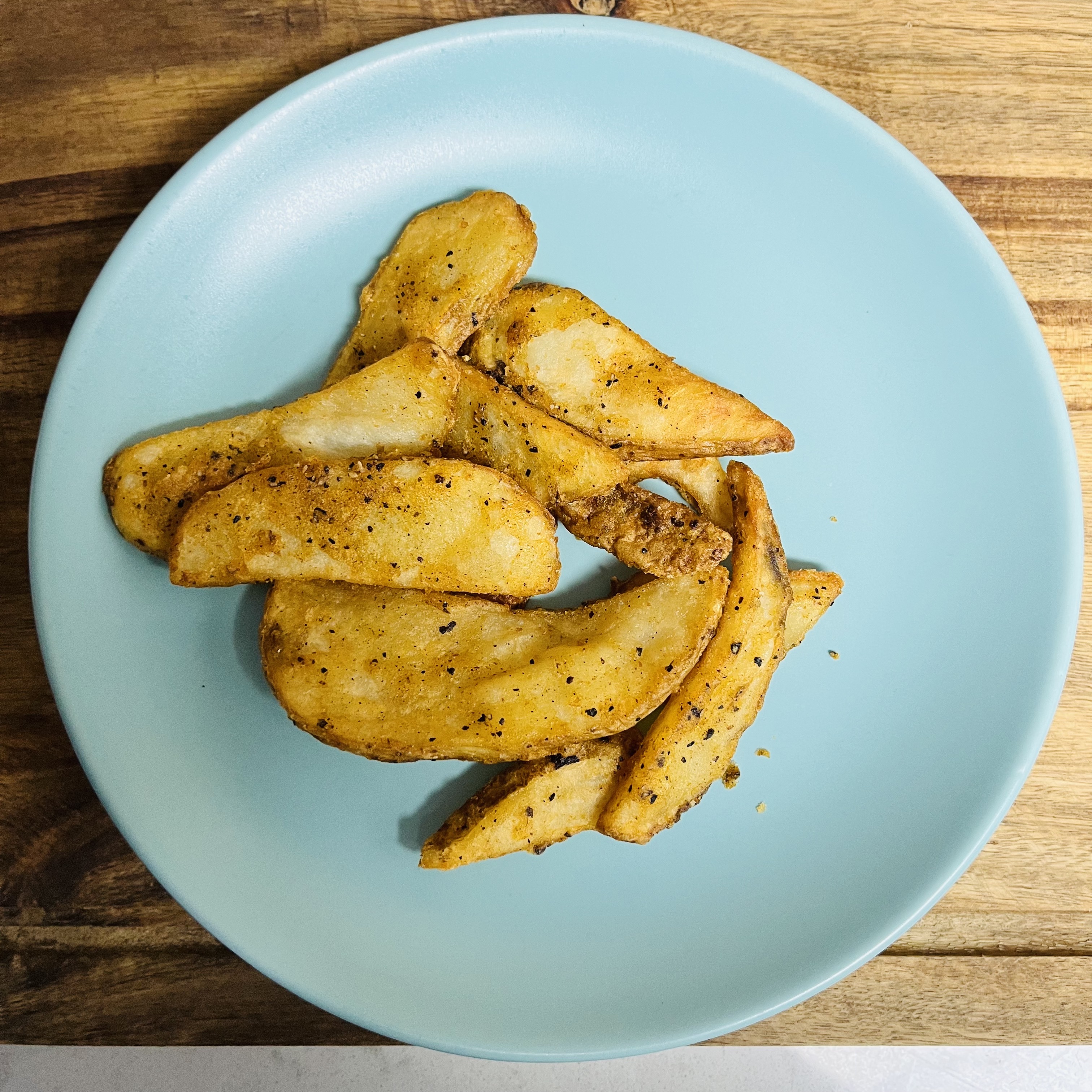 Okay, I know these aren't hash browns — they're soft. That isn't to say they don't have any crunch, it's a bit crispy but nowhere near hash brown territory. The flavor is excellent, I'm getting heavy black pepper notes, a bit of slightly sweet caramelized garlic, and a lot of buttery potato flavor.
These potatoes are excellent.
Dare I say superior to a hash brown? We'll see.
Taste 2:
Light and crispy. There is a lot of buttery potato flavor here with a hint of salt and the perfect amount of crispiness. It has a mildly, addictive, sweet finish. It seems like it was made to be dipped in ketchup!
Taste 3:
Very nice form factor here, these are rounds and it slightly alters the ratio of crispy outer to potato in a way that a bigger hash brown can't. I'm getting some buttery potato flavor but with a focus on the crispy texture per bite.
Ultimately, where you rank this one is going to come down to how crispy you like your hash browns. I'm still on the fence.
Taste 4: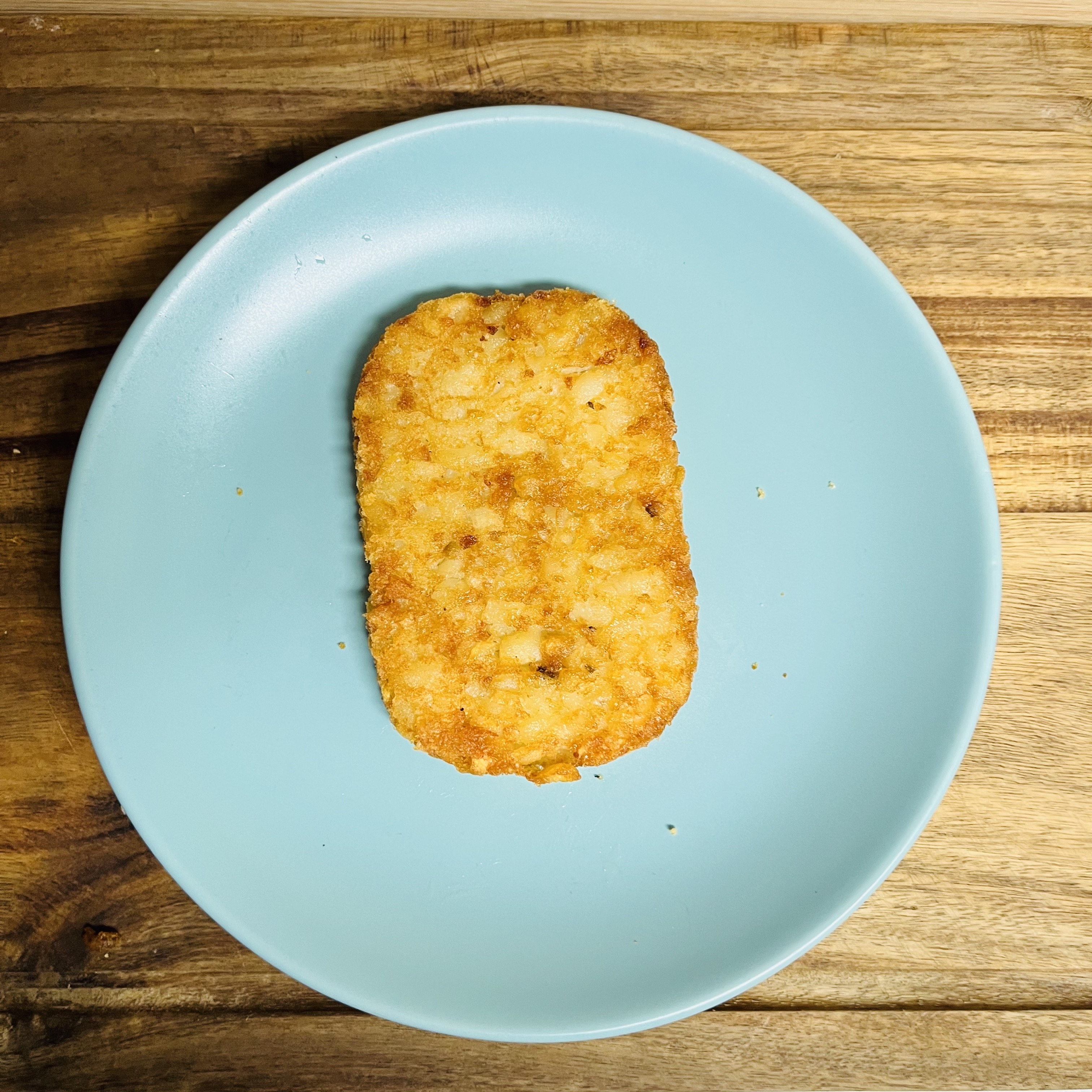 I like this one but it feels very indulgent. It's very salty and crispy, and there is a top note of grease that permeates each bite. It tastes more like salt and grease than potato, and while my taste buds are liking that, my brain is resisting the urge to think of this as "good."
Taste 5: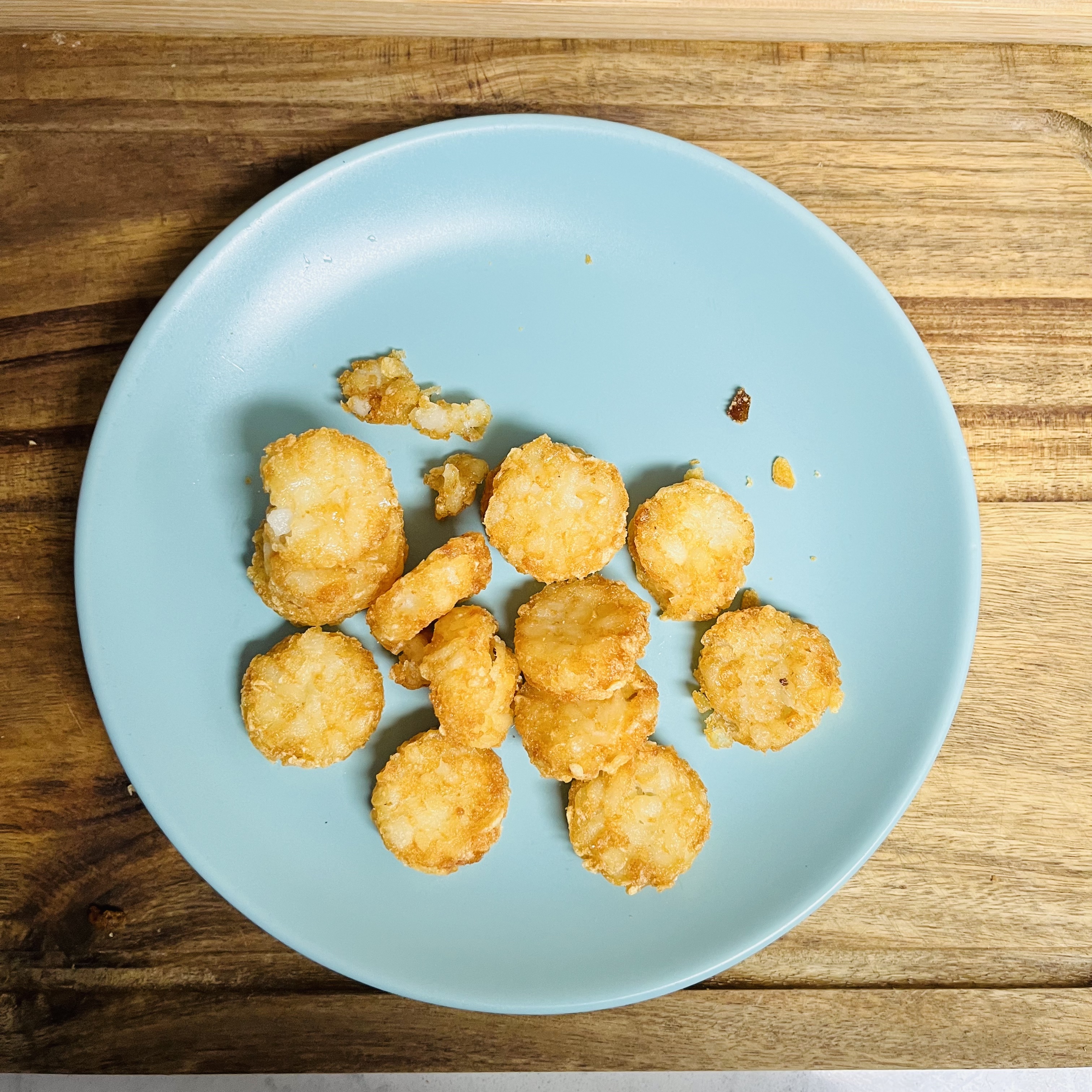 After the salty assault on the taste buds that was Taste 4, I'm getting nothing here! Everything about this hash brown is just wrong — the texture is soft and squishy, there is no crunch, and it just barely tastes like potato.
It's all texture and no flavor, and it can't even do the texture part right.
Part 2: The Ranking
5. Chick-fil-a — Hash Browns (Taste 5)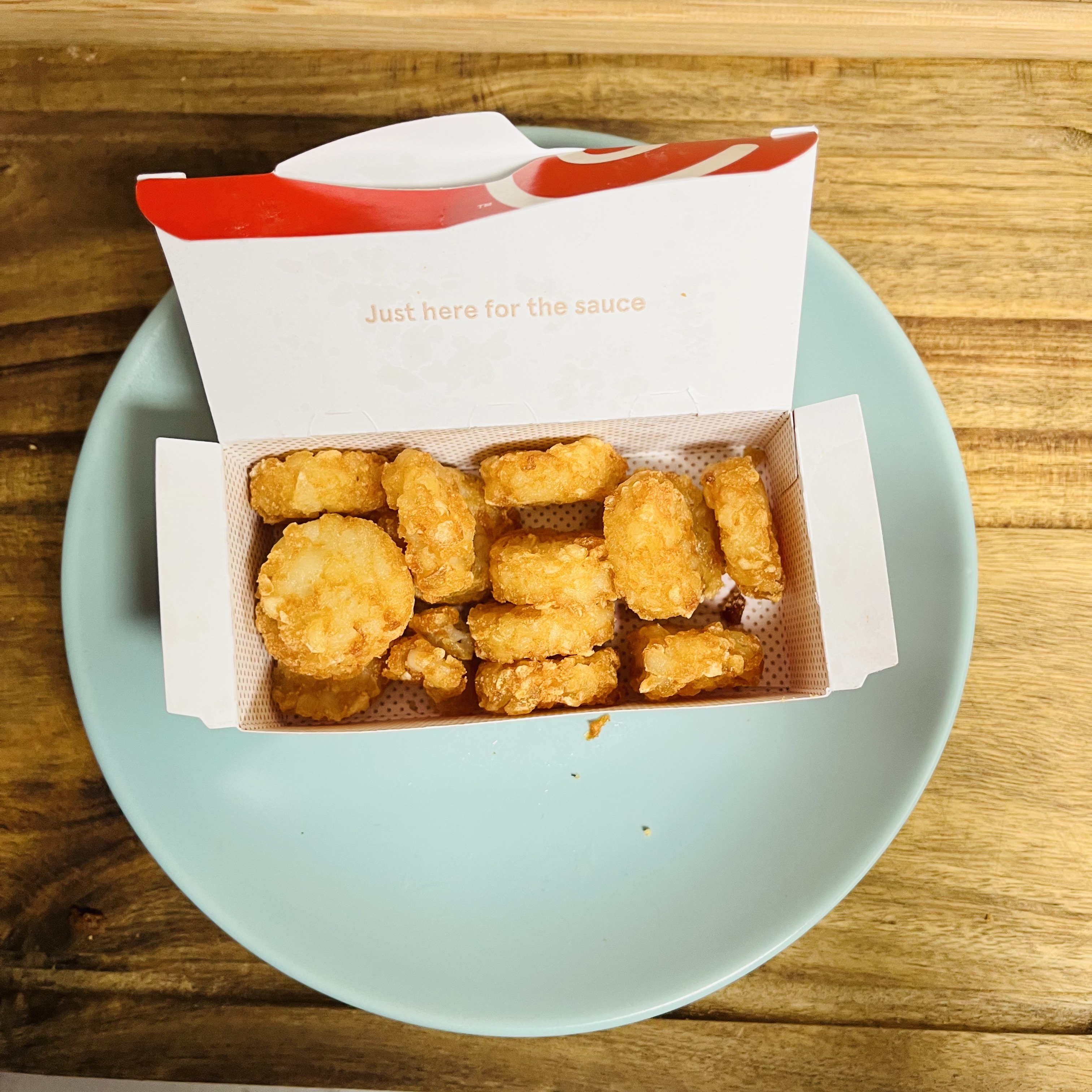 I'm genuinely surprised by this, not because I'm a Chick-fil-A fanboy (far from it, I actively root for this brand to lose like I do for BK to win) but because Chick-fil-A does just about everything they do… pretty damn well. Credit where credit is due, Chick-fil-A has an amazing batting average.
Great chicken sandwiches, good fries, great breakfast sandwiches, great milkshakes, hell, even their fountain Coke tastes delicious. But these hash browns? Absolute worst in the game. They don't taste fried so much as they do steamed. They come across as school cafeteria tater tots.
The Bottom Line:
Probably Chick-fil-A's biggest failure. If you need a side to go with your Chick-fil-A breakfast, just get a buttered biscuit or ask for an order of waffle fries, they'll make them at any time.
Find your nearest Chick-fil-A here.
4. Jack in the Box — Hash Brown (Taste 4)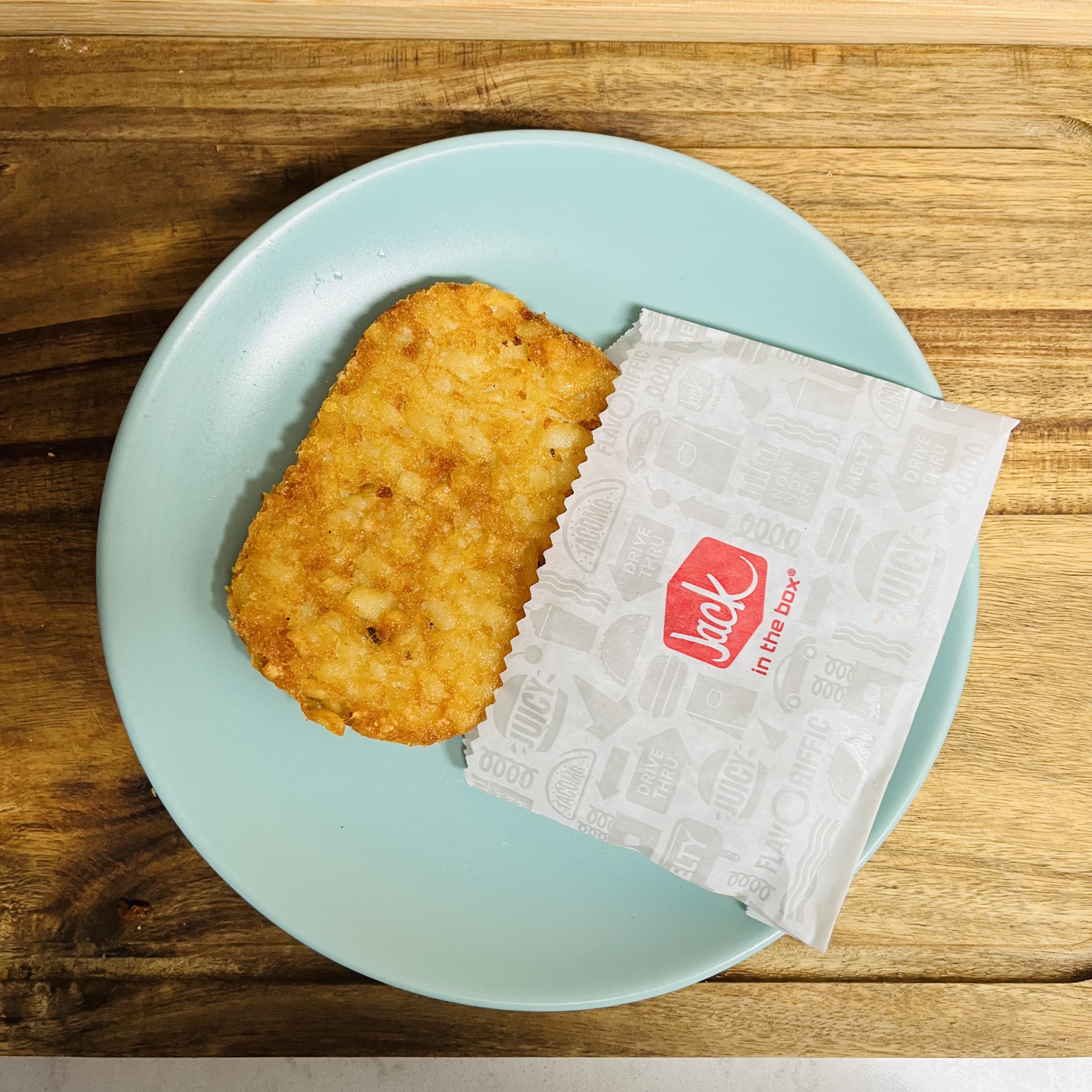 I don't know what's going on with the frying oil at Jack in the Box, but for some reason no matter what you order from JiB, it all smells the same. There is this strange almost rancid grease smell that stains all of their food — just change your oil, guys!
That sounds really really bad, but… it often still tastes good. In spite of this or even, in part, because of it.
The curly fries? Amazing. The Mozzarella sticks? Got to have them. Those Bacon Cheddar Potato Wedges? Please, bring them back. That greasy smell is all over the hash brown, it's a pure grease sponge. I kind of like it, but not enough to rank it high on this list.
The Bottom Line:
The saltiest, greasiest hash brown in the fast food universe.
Find your nearest Jack in the Box here.
3. Carl's Jr. — Hash Rounds (Taste 3)
Carl's Jr.' s Hash Rounds are what Chick-fil-A was going for with theirs. Though instead of these being a floppy, soggy, flavorless mess, these rounds manage to be perfectly crispy while still tasting like soft buttery potatoes.
I like these a lot, they're delicious, but I don't love the form factor. With rounds, you get a different ratio of crisp to potato and while I love a good crunch I'd rather have more of that fluffy potato texture.
The Bottom Line:
If you like the tiny bite-sized form factor, it doesn't get better than this.
Find your nearest Carl's Jr. here.
2. McDonald's Hash Brown (Taste 2)
McDonald's Hash Brown is probably the reason hash browns are even a menu staple in fast food breakfast. These things are by all accounts amazing, they're crispy, salty, oily but not to the point of being off-putting — McD's changes their oil famously often post Supersize Me — and delicious, offering a fluffy and buttery potato flavor and a nice audible crunch in every bite.
It's also hackable, you can slide one of these into any of McDonald's sandwiches and the result will be a much better sandwich. But at the end of the day, as good as this is, it's not the best breakfast potato option in fast food in my opinion.
The Bottom Line:
A perfect fast food breakfast snack. If you explicitly want a hash brown and aren't interested in the form factor of our number 1 choice, this is the no-brainer choice.
Find your nearest McDonald's here.
1. Wendy's — Seasoned Potatoes (Taste 1)
I love it when a blind taste test falls in order — each potato I tried was slightly worse than the last, making my very first taste the best experience of the five.
Ranking this one number is going to make a lot of people mad, but, bring it on. Sure, Wendy's Seasoned Potatoes might not be hash browns, but this is a better form factor and provides a better flavor than any other breakfast side.
What you lose in crunch, you gain in flavor. This mix of cracked black pepper and garlic powder beats the salt, grease, and crunch combination that every hash brown delivers. It tastes so damn good that Wendy's has no excuse to keep this a breakfast exclusive. If you could order these wedges at lunch and dinner time, Wendy's wouldn't even sell French fries anymore — they're that good.
The Bottom Line:
Aside from the black pepper and garlic combination, the Seasoned Potatoes taste more like actual potatoes than any hash brown we tasted. They're fluffy with a greater emphasis on the natural buttery flavor of fried potato.
Hash brown purists are going to hate, but if you want the best potato side in all of fast food breakfast, make it these Seasoned Potatoes every time.
Find your nearest Wendy's here.