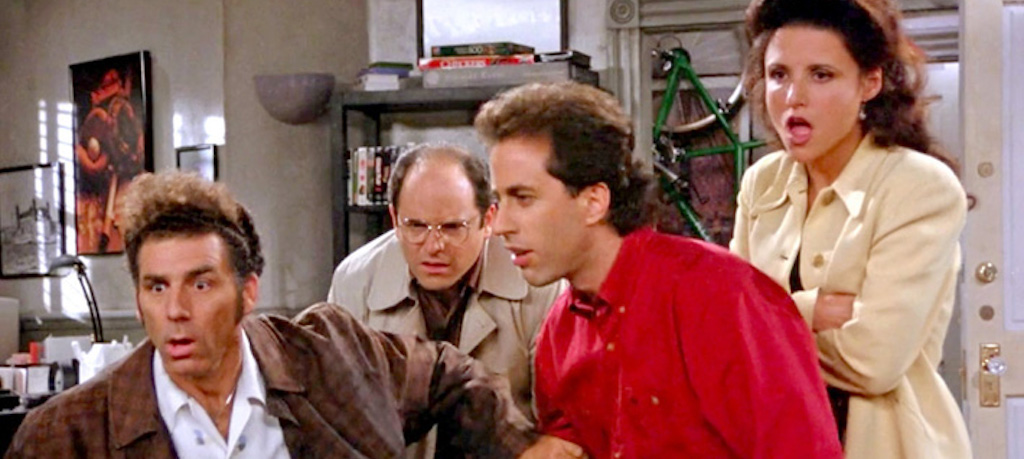 Julia Louis-Dreyfus is letting her feelings fly on the "Seinfeld curse" that allegedly affected the cast following the show's blockbuster run on NBC. The actress, whose career certainly isn't cursed, as evidenced by her new movie You Hurt My Feelings and growing presence in the Marvel Cinematic Universe, blasted the media for ginning up the phrase in a new interview.
"It was invented by the media," Louis-Dreyfus told Rolling Stone. "They thought it was clever. You don't need me to prove it wrong, it was ridiculous! It made no sense. I was amazed that it had legs, because it was so moronic. I don't know how else to say it!"
Variety has the rundown on how the "curse" got started after the three non-Jerry Seinfeld cast members struggled to get new sitcoms off the ground, which is not exactly an uncommon occurrence in Hollywood:
The curse originated after several of the cast's post-"Seinfeld" sitcoms bombed. Richards' "The Michael Richards Show" only lasted eight episodes on NBC, while Alexander's ABC sitcom "Bob Patterson" and CBS sitcom " Listen Up!" both lasted only one season. Louis-Dreyfus' NBC comedy "Watching Ellie" fared just a tad better by running for two seasons before being canceled for low ratings.
However, things quickly turned around for Louis-Dreyfus who found success with The New Adventures of Old Christine, which ran for five seasons on CBS and scored her an Emmy win in 2006. During her acceptance speech, she made it a point to put the "Seinfeld curse" on blast.
"I'm not somebody who really believes in curses, but curse this, baby!" Louis-Dreyfus yelled from the podium.
(Via Rolling Stone, Variety)