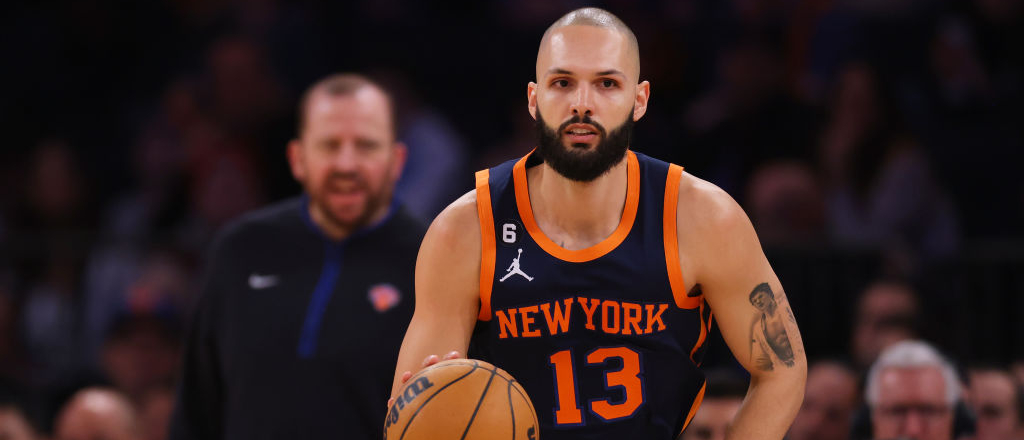 Evan Fournier's time as a member of the New York Knicks looks like it is about to come to an end, according to Evan Fournier. The veteran guard saw his role with the team fall off considerably this year, as he went from a starter, to a member of the rotation off the bench, to out of the rotation altogether. It got to the point that he did not make it onto the floor at any point during the postseason.
The team's time in the playoffs came to an end on Friday night, as they were unable to knock off the Heat in Miami to force a Game 7 back in Madison Square Garden. One day later and Fournier spoke to the media, where he expressed his belief that he is not going to be a member of the team during the 2023-24 campaign.
Via Stefan Bondy of the New York Daily News:
"You know I'm not gonna be back," Fournier said. "There's no way they're gonna keep me. I would be very surprised if they do. So, we'll see. It's obviously not in my hands though."

The veteran guard, who has one year remaining on his contract, was pulled from the rotation in November and only re-emerged because of injuries or meaningless end-of-season contests.

"I mean, wouldn't you guys be surprised ," Fournier added. "Eleven years in, big contract, they're obviously trying to develop the young guys. I didn't play this year, so why would you bring me back?"
Fournier will turn 31 in October and has two years left on his current deal, although the second year is a team option. For 2023-24, he's set to make just under $19 million, and the Knicks possess a boatload of future draft capital that could, in theory, incentivize a team to take on that money for a year. Fournier has spent each of the last two seasons in New York.