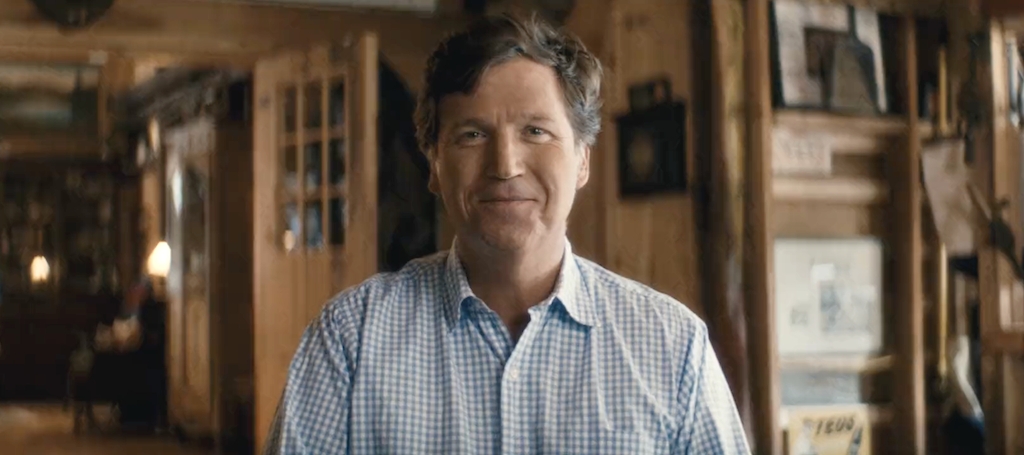 Last week, Tucker Carlson won Twitter. The former Fox News star resurfaced nearly three weeks after his firing to announce he'd found a new home: the social media service currently being run — albeit for not much longer — by owner Elon Musk. The post inevitably dominated the news, so much so that the post outperformed ones by such titans as Taylor Swift, BTS, and the "Chief Twit" himself.
As per Forbes, as of Saturday afternoon, Carlson's tweet, posted Tuesday, had generated 194,000 retweets and 891,500 likes. For context, those stats are even bigger than a photo of member Min Yoon-gi, which scored 176,600 retweets and 530,600 likes. Taylor Swift, meanwhile, has been posting updates about her The Eras Tour, the most popular of which got 56,000 retweets and 463,400 likes.
Tucker also crushed Musk's post revealing that he was handing the Twitter CEO reins to NBCUniversal executive Linda Yaccarino. That one "only" wrangled 36,100 retweets and 408,000 likes.
So congrats, Tucker Carlson. However, the win may wind up being pyrrhic. Jen Psaki spoke with NBC News' dark web expert Ben Collins, who poured some cold water on the gamble. He pointed out that Twitter isn't "really meant for an hourlong video." After all, Twitter is mean for endless scrolling and quickie dopamine rushes, not for pausing for extended stays. "I don't think he understands," Collins added. "He's just some guy on Twitter now."
Psaki added that Carlson's demo — older, angry Republicans used to old-fashioned cable — aren't who you find on Twitter. "How many 65-year-olds are going to drastically change their routine?" she pointed out.
It's also worth pointing out that, shortly after Tucker's announcement post went live, Musk seemed to distance himself from it, even vowing to police a guy known for spreading misinformation and other un-truths. (Good luck with that!)
But as far as getting a lot of people to pay interact with a Twitter post — a good chunk of whom may not actually be his fans — Tucker is, for now, a winner.