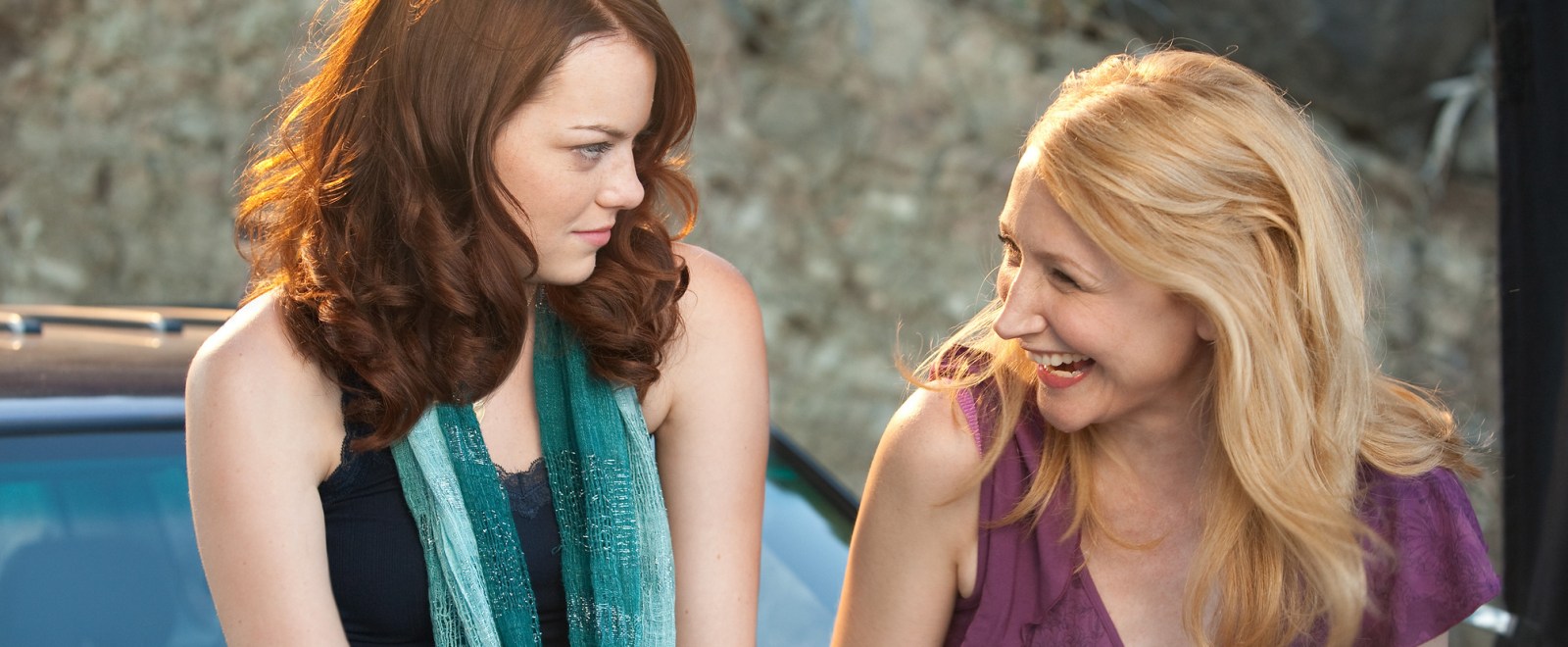 Sometimes, the only way to fuel rumors is to go ahead and start them yourself. Many fans take this approach when it comes to campaigning for their favorite actors to star in big-name franchises, often to their dismay, but sometimes it does work out! Until it doesn't.
But when it comes to sequels, actors may need to take matters into their own hands. For instance, Jamie Lee Curtis has been talking about doing a Freaky Friday sequel for ages, and now that that's gaining traction, it seems like this formula is being put to good use. Patricia Clarkson, who starred in the Golden Globe-nominated (and Academy Award-snubbed) comedy Easy A, is looking to hop on the trend and manifest a sequel. Maybe Easy B.
Clarkson joked to A.V. Club that she would be "starting the rumors" of a potential sequel by confirming, "There's a potential sequel in the works." She's not totally wrong, as the original screenwriter Bert Royal did mention the idea of a sequel back in 2019. But now that sequels are all the rage again, maybe it's time to revisit the movie that gave Natasha Bedingfield so much free publicity.
"I would look forward to that," Clarkson said of a potential sequel or reboot. "I had a glorious time. And Stanley [Tucci] is still one of the funniest men on the planet. I'd work with him any day, anywhere, any time." Tucci and Clarkson starred alongside Emma Stone in the teen comedy that was a modern retelling of The Scarlet Letter.
The actress also said that Tucci was the reason she starred in the film to begin with. "Stanley and I are dear friends, and he convinced me to do this," she explains. "And then we meet Emma Stone, a future star—but we knew she was a star right then and there. Just a divine, delicious gal."
So what would an Easy A sequel be about? Maybe they could take another Nathaniel Hawthorne book, like The House of Seven Gables and somehow weave 17th-century witchcraft into a TikTok trend for the ages. Just think about it.