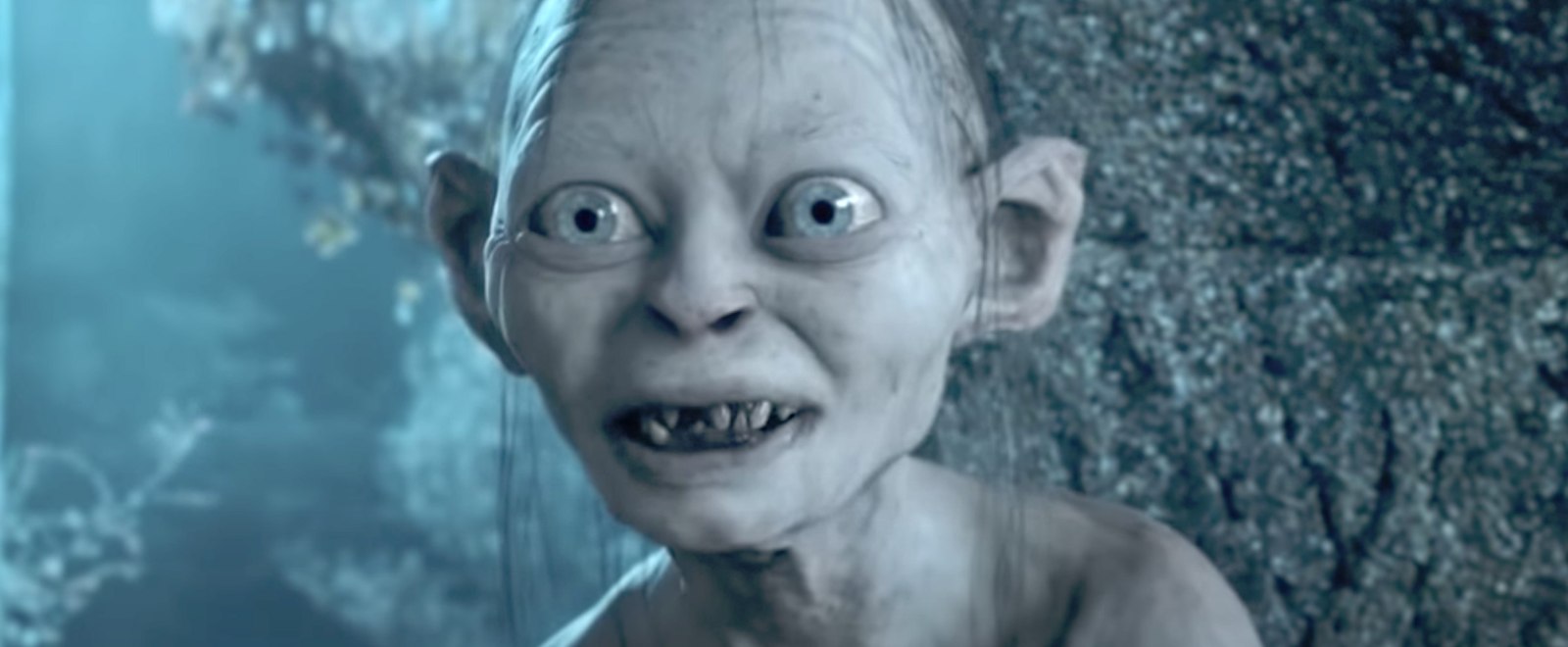 Later this year The Return of the King, the third and final in the original Lord of the Rings film trilogy, turns 20. Naturally Warner Bros., who are rebooting Harry Potter as a TV show, are planning on making new films in the franchise, with Peter Jackson and his writing team in talks to return. And if they want the guy who plays Gollum while decked out in motion-capture dots and stuff, they won't have to do much convincing.
As per The Hollywood Reporter, Andy Serkis is down to return as the CGI character that made him a big name. "I adore those guys and they are a second family to me," Serkis said of Jackson and company. "I've spent so many years making films with them. I love their sensibility and their take; it's filmmaking on a different kind of level. You live and breathe it. And so, yes, if some opportunity were to come up, it would be an amazing thing."
The movies would reportedly be set during the Third Age in Tolkien's saga — a time when Gollum would have been knocking around. So it's doable.
Serkis' turn as Gollum, the hobbit turned into a gnarly monster from exposure to the powerful Ring, was a CGI game-changer. He was the first believable photorealistic digital character in cinema, and Serkis' mo-cap performance led to more like it, including Caesar in the most recent run of Planet of the Apes movies. If these new LoTR movies get off the ground, then Serkis will become the latest performer who gets more money to do a job he's already done before.
(Via THR)