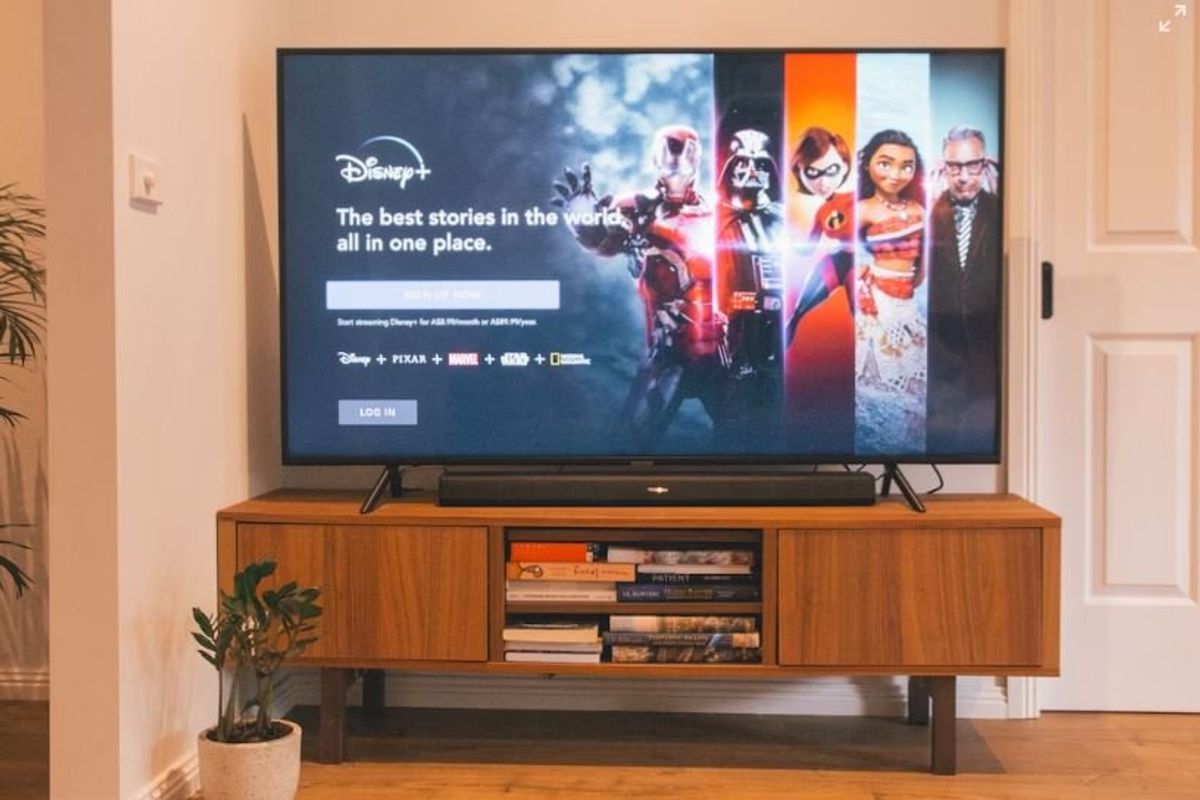 It's often said that we live in the "Golden Age of Television," also known as "Peak TV" or "Prestige TV." Although some say this era goes back to the turn of the millennium, since 2010, we have had the joy of watching shows such as "Game of Thrones," "Girls," Better Call Saul," "Ted Lasso," "Orange is the New Black" and "Stranger Things," just to name a few.
Over the past decade, there has been so much good TV that people's biggest complaint is that they don't have enough time to get to it all.
A viral Reddit thread started by a user named Head_Hauncho may give you some ideas to choose the next show you'd like to binge. He asked the online forum, "What is the single best episode of television you've ever seen?" There were responses from shows as old as the '80s, but most of the responses were from the past 20 years.
---
What criteria does one use to choose the best TV series episode? It gets complicated when one considers how much television is produced yearly. A record 599 original scripted drama, comedy, and limited TV shows were aired in 2022 and Americans have produced regular content for broadcast television shows since 1939.
How do we choose one episode of one show?
To rank the responses on the Reddit post, I looked at the number of upvotes each suggestion received on the Reddit thread and then ranked them in order. It's not the most scientific way of doing things, but it gives us a pretty good idea about who people think should make it to the monument.
Here are the top 20 most popular responses to the burning question: "What is the single best episode of television you've ever seen?"
1. Chernobyl – "Vichnaya Pamyat" (Memory Eternal)
"When the truth offends, we lie and lie until we can no longer remember it is even there, but it is still there. Every lie we tell incurs a debt to the truth. Sooner or later, that debt is paid. That is how an RBMK reactor core explodes. Lies." — KinmdaQuixotic
2. Band Of Brothers — "Bastogne"
"It came out the weekend before 9/11. I had never been looking forward to a TV series like that. There was football (the Saints beat the Bills), then Band of Brothers, then high school the next day, and all the guys hyped over BoB. Then 9/11 on Tuesday… and I remember watching the rest of the episodes but it wasn't really the same." — TheresA_LobsterLoose
3. The Simpsons — "You Only Move Twice"
"You Only Move Twice had the best Simpson one-off, Hank Scorpio." — Graehaus
4. The IT Crowd — "The Work Outing"
"When Jen turns around to Moss. I know it's coming every time and it breaks me." — Bi_gone_era
5. Doctor Who — "Blink"
"I'm not a fan of the series, I haven't watched all episodes, I've seen this very episode accidentally, years ago and it is stuck in my head ever since. It is based on one of the most creative, original, and disturbing ideas I have ever seen in my life." — Canred
6. Haunting of Hill House — "The Bent-Neck Lady"
"This absolutely gets my vote. It's an example I use all the time when talking about excellent television. No explosions, no action, no insane stakes…Just a family sitting in a room confronting their trauma. The tail end of that episode had me in tears." — Vengeance2All
7. Community — "Remedial Chaos Theory"
"ROOOOOXXAAAANNNEEE." — Nathan Collier14
8. Arrested Development — "Top Banana"
"First non-pilot episode nails so many of the characters down and introduces an inside joke I repeat in nearly every scene." — Stuebbins
9. Scrubs — "My Lunch"
"Bill Lawrence said something that really stuck with me and that's that the guiding principle of the show was that everything could be goofy aside from the medical side. Made for a show that could do some great tone shifts on a dime." — Patrickwithtraffic
10. The Sopranos — "Pine Barrens"
"Mayonnaise! MAYONNAISE!" — PrincessBucketFeet
11. The Simpsons — "Marge vs. The Monorail"
"It's probably been almost 20 years since I saw it last, but I can still remember the entire 'See My Vest' song." — Racer_24_4evr
12. Star Trek: Deep Space 9 — "In the Pale Moonlight"
"I can live with it… I can live with it." — Coffeehousebum
13. Firefly — "Out of Gas"
"Some of the love for Firefly on Reddit is a little overblown, but this episode, in particular, was spectacular television." — whitedevilwhitedevil
14. BoJack Horseman — "The View from Halfway Down"
"BoJack Horseman is, I can confidently say, the only cartoon about talking animals that can make me absolutely inconsolable. Seriously, seriously amazing show." — Poopiverse
15. Severance — "The We We Are"
"Unbelievably suspenseful the entire duration. So good." — the_pain_train24
16. M*A*S*H* — "Goodbye, Farewell and Amen"
"Honestly this show ended almost a decade before I was even born and yet it's single-handedly the best show I've ever watched." — rebelxghost
17. WKRP in Cincinnati — "Turkeys Away"
"As God is my witness, I thought turkeys could fly." — Silent-Revolution105
18. Mindhunter — "The Lone Wolf"
"That Ed Kemper hug scene." — westzod
"The beauty of that scene is that Kemper hadn't really shown himself. Sure, he talked about his crimes. He was crazy. He performed theatrics. They knew his history. But, in that moment, Kemper was making him aware of the Pantheon and his sister wives. He was showing how incredibly, batshit crazy he was. He was being intimate the only way he knew how." — Canterbury Terrier
19. Buffy the Vampire Slayer — "The Body"
"'But I don't understand! I don't understand how this all happens, how we go through this. I mean, I knew her, and then she's…There's just a body, and I don't understand why she just can't get back in it and not be dead anymore." — Campmoore
20. House — "Three Stories"
"It's so good…I love when they delve into the who/why of House, it really helps make him more than pill-popping Sherlock with a doctorate." — Deathsblade2002