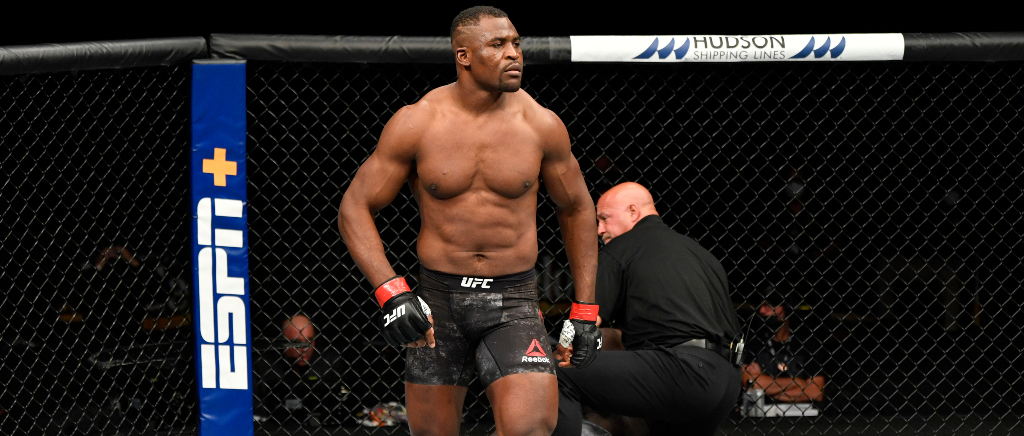 Four months after his decision to leave the UFC, Francis Ngannou has signed with the PFL, the organization announced in a press release.
As predicted in January, Ngannou will take advantage of the PFL's newly-formed Super Fight division, joining Jake Paul and Kayla Harrison as fighters who will earn at least 50 percent of the pay-per-view revenue in their MMA fights as part of the promotion, with bouts distributed by ESPN and the streaming service DAZN.
The former UFC heavyweight champion and the first African born heavyweight world champion in history has reportedly inked the most valuable MMA deal for a single fighter, with Ngannou serving in a leadership role on the PFL Global Advisory Board, representing fighters' interests, and as an equity owner and chairman of PFL Africa, a pipeline for talent earning a pathway to the PFL Global season.
The deal follows Ngannou's commitment to fighter equity and feeds his desire for a boxing match, which his contract allows for, per the NY Times.
"I am very excited for this game changing partnership with the Professional Fighters League to continue my MMA fighting career in the PFL's PPV Super Fight Division," said Ngannou, per the release. "I believe in the PFL's "fighter first" culture and global vision including developing the sport in Africa. With that, I am also proud to announce that I will serve as Chairman of PFL Africa which will be the leading MMA organization on the continent providing great African fighters the opportunity to compete on a global platform."
Ngannou is expected to make his PFL debut in 2024, with the expectation that he will participate in a crossover boxing match later this year.
He finished his UFC career with six consecutive victories, including a knockout of Stipe Miocic to claim the heavyweight crown.