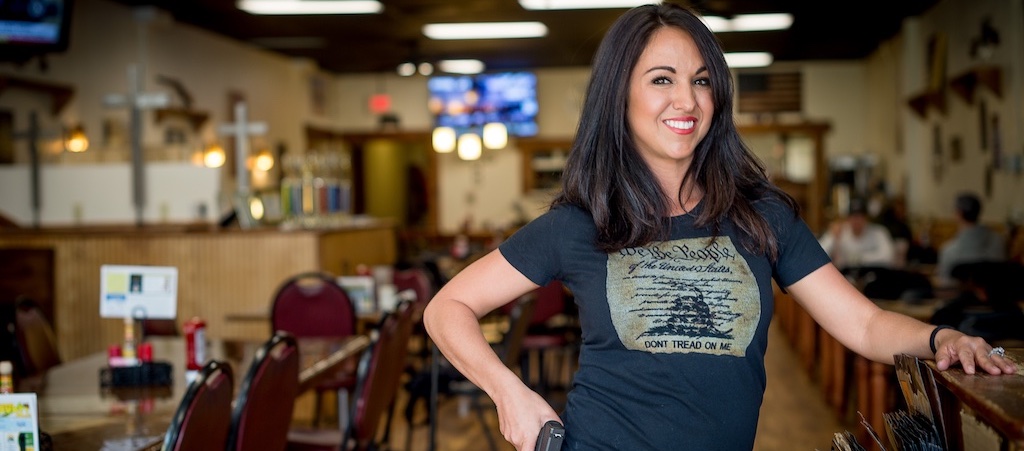 If you think true love lasts forever, prepare to have your heart broken: On Tuesday it was revealed Lauren Boebert had filed for divorce from Jayson, her husband of 20 years. Boebert seemed to be in it for the long haul. After all, she married him after he flashed his junk to an underage bartender at a bowling alley. Her soon-to-be-ex is infamously hot-headed, and sure enough he did not take news of the split with dispassionate cool.
The Daily Beast obtained a copy of the divorce filing, which was made back on April 25. It states that Jayson, who appears to have not seen this twist coming, took out his anger on the process server, whom he treated to an expletive-heavy tirade. He also unleashed his dogs. As per The Beast:
"Once he learned that he was being served with Dissolution of Marriage papers he was extremely angry," the process server wrote. "I tried to hand him the documents but did not take them. He started yelling and using profanities, and told me that I was trespassing, and that he was calling the Sheriff's Office. I told him I was leaving the documents on the chair outside of the door, he closed the door then let the dogs out."
The document also stated that at the time Jayson was drinking a "tall glass of beer" and cleaning a gun, as one does.
Boebert's husband's antics have made news over the years. Last year neighbors called 911, saying the "dumb as a post," "jackass" and "probably drunk" Jayson tried to start a fight with them after his son was driving "like 50 miles an hour" in their residential neighborhood.
Boebert cited "irreconcilable differences" as the reason for the split. They met at a Burger King and had their first kid when she was 18. The wang exposure incident happened when she was 15.
The Colorado representative is not the first allegedly family values-loving MAGA lawmaker to split from their spouse. Her good pal Marjorie Taylor Greene unlocked that achievement first.
(Via The Daily Beast)