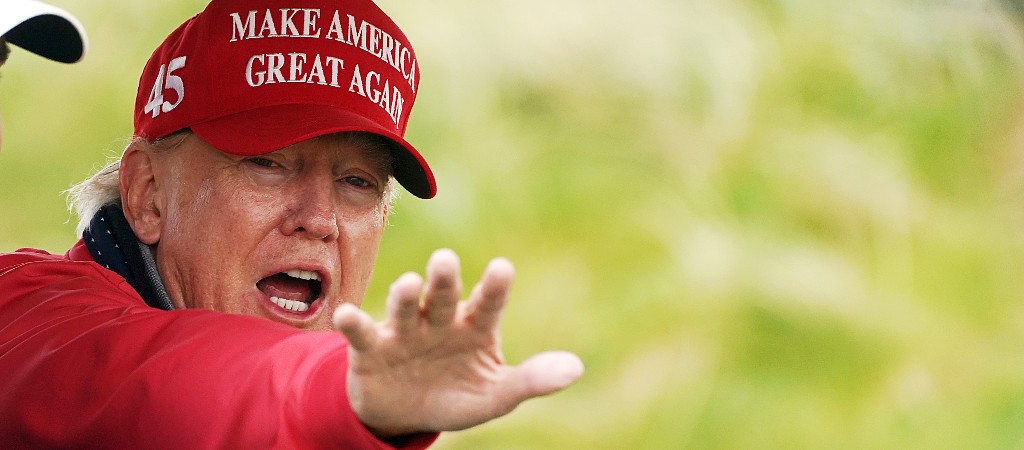 The 2024 presidential election hasn't even begun and yet Donald Trump is already claiming the results will be rigged — if he doesn't win, that is.
In another ALL-CAPS rant posted to his Truth Social account, the former president currently facing a litany of lawsuits, shouted his displeasure over the multiple indictments against him. Currently, Trump is facing a financial civil suit in New York, a criminal inquiry into his efforts to overturn the 2020 presidential election results in Georgia, a Justice Department probe into the mishandling of classified documents at Mar-a-Lago, and more Jan. 6th investigations in Washington D.C.
"I WAS BEING FRAMED BY THE FBI AND THE DOJ," Trump wrote. NOW IT CONTINUES WITH THE BOXES HOAX, THE 'PERFECT' PHONE CALL IN ATLANTA, THE MANHATTAN D.A., AND THE NEW YORK STATE A.G. SCAM. WHAT A GROUP, BUT ALL REPORT TO THE DOJ IN WASHINGTON. IT'S JAMES COMEY AND THE SLEAZEBAGS ALL OVER AGAIN."
We're sorry if the screeching block text hurts your tired eyes, but there's more.
"THEY ARE PLAYING ELECTION INTERFERENCE IN 2024 THROUGH ILLEGAL LAW ENFORCEMENT AGAINST REPUBLICANS, IN PARTICULAR YOUR FAVORITE PRESIDENT, ME," Trump continued. "THESE ARE CHEATING LOWLIFES, BUT WE WILL WIN. OUR COUNTRY IS GOING TO HELL!"
Oddly enough, the recent bombshell that Trump was found liable for sexual battery against journalist E. Jean Carroll in a civil trial that ended last week did not make his list of grievances. In fact, Trump bragged during his latest CNN town hall that the jury did not find him liable for rape, only for forcibly performing a sex act on Carroll (as if that's somehow not as bad). Perhaps he's unbothered by losing yet another lawsuit because this one carries just a $5 million fine, or because he knows his diehard supporters don't care about pesky issues like bodily autonomy and people's right to not have their genitals grabbed and prodded by a fish-filet-loving fascist with a bad combover and a restricted vocabulary.
Still, you know that little twerp on the playground that would point fingers and shout about everyone else trying to get him in trouble even though he was the one who kept pulling kids' pants down and claiming he was king of the jungle gym? This is giving that.
(Via Mediaite)