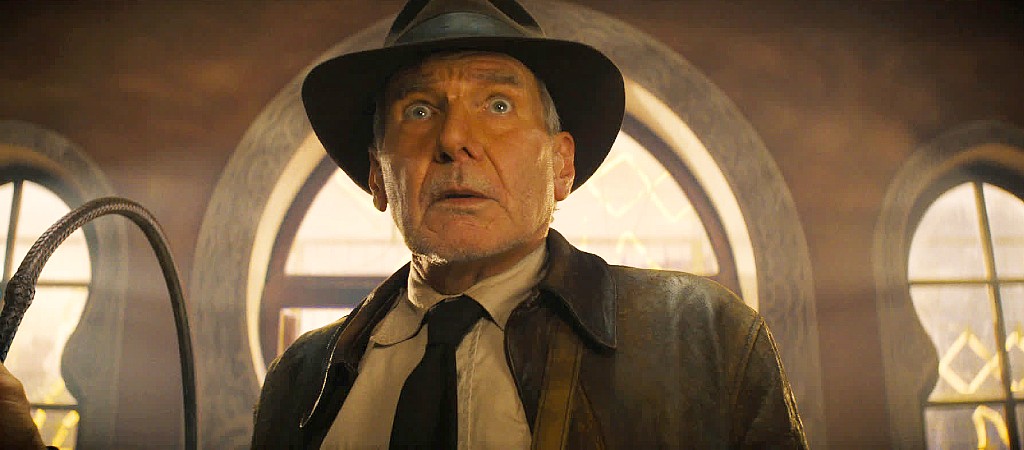 Harrison Ford has been doing this "acting" thing for quite a while, and he has fans from every generation lining up to see his on-screen antics, whether it be for his roles in Star Wars or Blade Runner or, his best movie of all, Working Girl. But many could argue that his most iconic role, which he has been playing for over forty years, is the snake-hating archaeologist, Indiana Jones.
The latest (and final)(???) installment in the Jones saga, Indiana Jones and the Dial of Destiny, is heading to theaters this summer, and a lot has changed since the first movie was made back in 1981. This time, Jones has to head back in time, which isn't that surprising once you recall 2008's Indiana Jones and the Crystal Skull brought aliens into the mix. Of course, it might be challenging to bring Ford back to his younger self, but he said it was all him. Mostly.
While at Cannes this week (per Variety) Ford explained the process of "de-aging" which has been popular amongst the older generation lately."It's not Photoshop magic. That's what I looked like 35 years ago," Ford insisted. "[De-aging technology] is just a trick unless it's supported by story. I think it was used very skillfully. I'm very happy with it."
But not everything had to be digitally altered. One journalist remarked about how "hot" (her words!) the 80-year-old is when he took off his shirt at one point in the movie. Ford replied, "Look. I've been blessed with this body. Thanks for noticing," he joked. He's a body-positive icon!
The latest flick involves Jones and his goddaughter, played by Phoebe Waller-Bridge, as they chase down an elusive artifact that can rewrite the course of history. Even though we can't really rewrite history (if we could, Ford would already have an Oscar), we can marvel at the fact that this man has been to hell and back for every role he plays. And that's even more impressive than a CGI six-pack.
Indiana Jones and the Dial of Destiny heads into theaters on June 30.