The AI arms race seems to be in full swing and everyone wants a piece of the action. Since Chat GPT launched on the scene six months ago, dozens of applications and extensions have claimed to harness GPT 3.5's incredible language processing capacities. Google has responded by releasing its own AI software, BARD, to compete in the arena. (Try Bard out here and see if you prefer it to Chat GPT. The main difference is that Bard has access to real-time internet data.)
While dozens of extensions, bells, and dubious whistles have been available in the App Store for months professing to be powered by Open AI, the developer itself has never offered an official IOS App. That is, until now. On May 18th, Open AI launched a free Chat GPT App available in The US on the Apple Store. Just like the web model, the free-to-use version operates on the standard GPT 3.5 model, whereas GPT Plus users have access to the improved GPT-4 technology (available for $20 a month).
So what does the App do?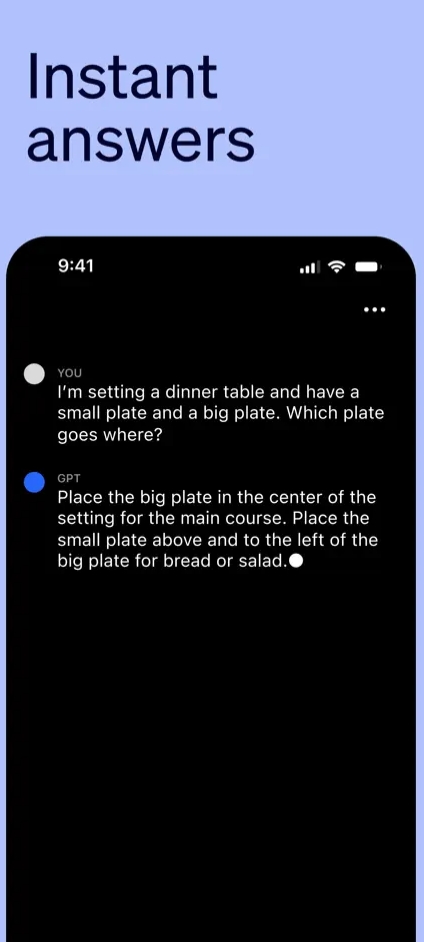 Open AI's statement reads: "Since the release of ChatGPT, we've heard from users that they love using ChatGPT on the go." For this reason, the App has hopped on to the IOS scene. To serve this "On-the-go" demand, the app integrates Whisper, Open AI's speech recognition system that enables voice input. Think a really evolved Siri, like HAL from Space Odyssey. Not only is the app free to use, but it also syncs your history across devices, according to Open AI.
While it's currently only available stateside, Open AI plans to release the App to additional countries in the coming weeks. With this new accessibility, the company will continue to gather feedback and take further steps in improving this powerful tool. "But wait, what if I have an Android?"Fear not, Open AI plans to offer it there as well.
If you haven't tried Chat GPT, give it a go here. If faster responses, improved capabilities, and access to early features are something that seems desirable, consider subscribing to Open AI for the new GPT-4 technology. Regardless of whether it's the subscription or the free version, this app looks to be handy and the next step in the ever-evolving AI scene.