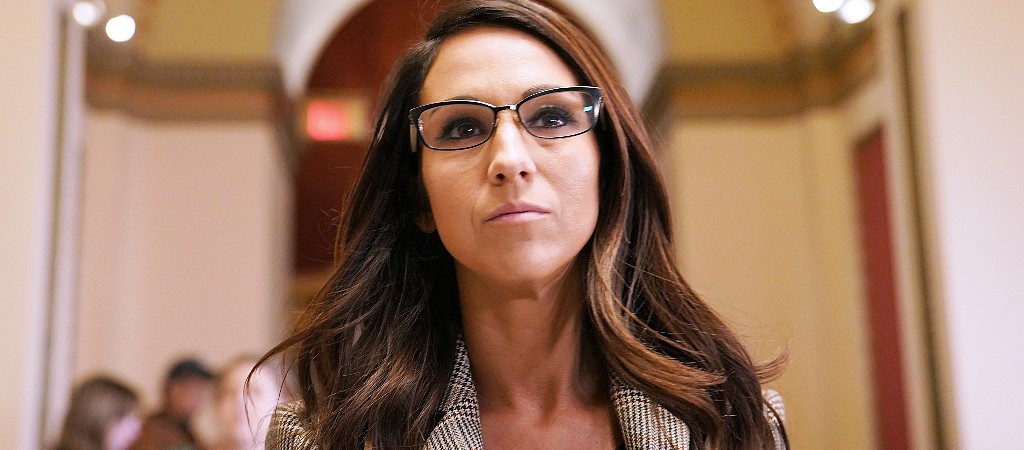 Far-right congresswoman Lauren Boebert had her first child at age 18 and dropped out of high school in the process. She now has four sons with soon-to-be-ex-husband Jayson Boebert, and Lauren will soon be a grandma at age 36. She previously praised teen pregnancy because young mothers "understand the preciousness of a life that it's about to be born."
With that said, Boebert also participated this week in a House Committee on Oversight and Accountability hearing to address the cost of prescription drugs. After inquiring toward a pharmacy manager on whether people will leave prescribed drugs at the pharmacy because they cannot afford them, Boebert relayed how this has happened to her, too, in the past. Then she told a "fun little story" about how she came to be pregnant:
"I left a prescription at a pharmacy once. I went to get birth control, and I was there at the counter and went to pay for it, and the price was very, very high. I said, 'Wow, is this a three-, six-month prescription?' 'No ma'am, it's one month.' I said, 'It's cheaper to have a kid.' And I left it there, and now, I have my third son… It turned out to be a great thing, but I've personally experienced that when times were tough."
Boebert: I actually have a fun little story, my staff is probably going to talk to me about this later. I left a prescription at a pharmacy once… pic.twitter.com/6p1g25cpYk

— Acyn (@Acyn) May 23, 2023
Surely a joke about relative cost, yes? At the very least, Boebert was exaggerating. Birth control pills can be pricey, although even without insurance, they cost less than a monthly supply of diapers.
Boebert's point wasn't immediately clear from this anecdote, although the committee is examining the role of pharmacy benefit managers in setting drug prices. It's worth noting that the Affordable Care Act did set out to require health insurance plans to cover birth control pills at no out-of-pocket cost to patients. This House committee now plans to address whether pharmacy benefit managers are inflating the price of drugs with the suggestion of bilking the federal government. Again, Boebert didn't explain why she told her story, but perhaps we'll hear more on that when she takes to Twitter later.