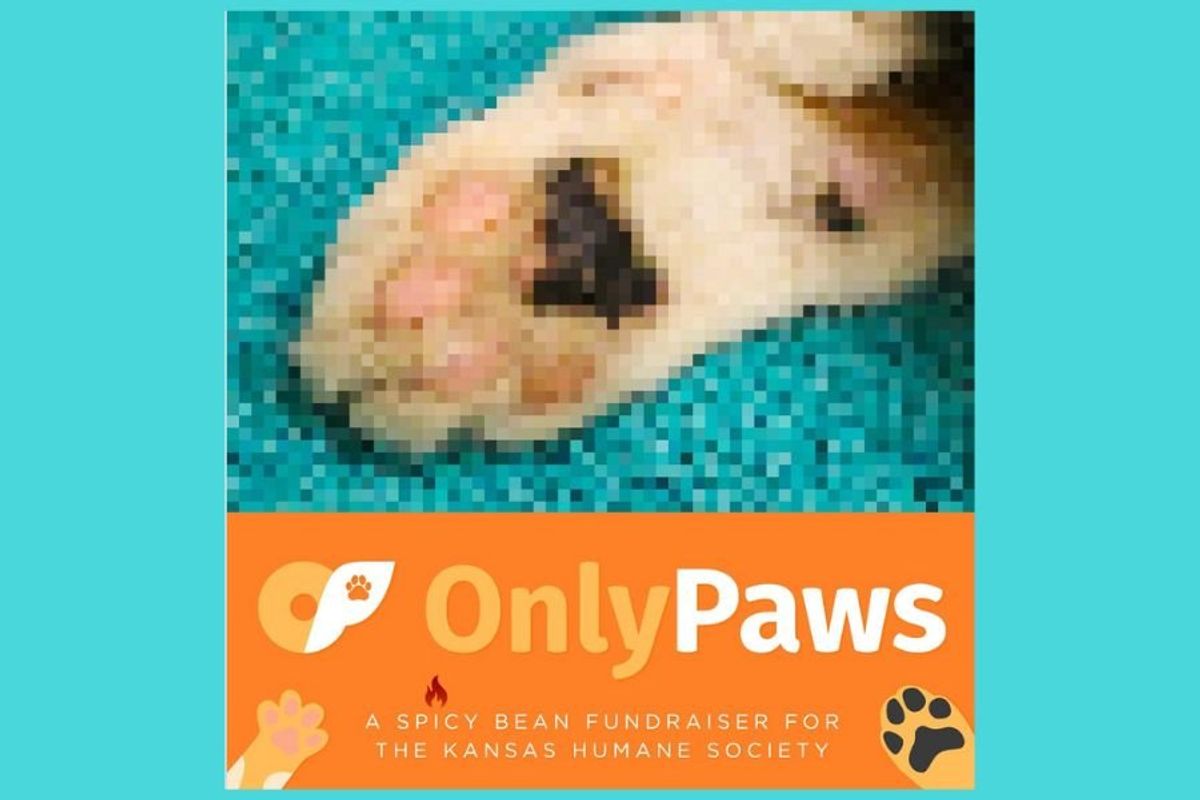 It feels safe to say that even the most…shall we say…sheltered of online users knows how commonplace (and profitable) "feet pics" are on the adult content platform OnlyFans. While there don't seem to be any rock-solid statistics, many websites boast that someone could easily make between $300–$500 a day.
Well, the Kansas Humane Society (KHS) decided to copy the OnlyFans business model, creating a brilliant fundraising campaign that offered to share pictures of adorable animal paws in exchange for donations. Because who wouldn't pay money to see those perfectly pink, adorably squishy toe beans?
The campaign, as you can imagine, was titled "OnlyPaws."
---
In true OnlyFans fashion, the KHS also incorporated racy language and emojis in its captions to great comical effect.
"Times are TOUGH, and our pets need to pull their weight, so we're selling their feet pics on the internet 🥵 We know you want this.. 😜 For every $100 we raise, we'll post a collection of our spiciest toe beans from a variety of species 🐾🔥 All the 💰 raised goes right back to caring for our incredibly sexy animals ❤️🔥," the first Instagram caption read.
They even offered "the exotic stuff." We're talking bird and rodent feet here, people.
Could this be the greatest marketing campaign known to mankind? People seem to think so. As one person wrote, "Dear KS Humane – whoever is running your social media, marketing, and development campaigns needs a raise. You're killing it. Love this!"
The creativity has certainly paid off. KHS Communications Director Jordan Bani-Younes told KWCH 12 News that buzz around the campaign helped raise more than $8,000, four times more than the initial $2,000 goal.
"We never expected the level of success or recognition we got," Bani-Younes said. "The level of acceptance the community has had for the campaign, just helping us in general, has been phenomenal."
Bani-Younes added that all the money would be used to provide animals food, vaccinations and microchipping, all of which the shelter needs more support with right now.
KHS Social Media Manager Carlene Dick explained to KWCH 12 that in addition to dealing with inflation, shelters nationwide are dealing with an "overpopulation crisis" caused by spaying and neutering being stopped during the pandemic. With KHS currently being at capacity, "we are just doing everything we can to really get the word out that we need adopters" she said.
Kudos to KHS for delivering the world's most wholesome "spicy" content, and all for a great cause.