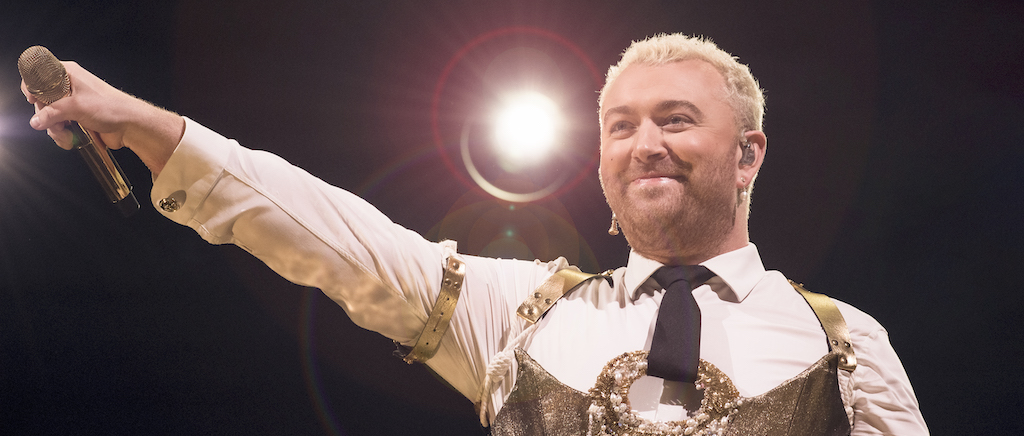 Sam Smith is currently on tour to promote their latest album Gloria. Their spicy performances are known for stirring up conversation, or more specifically, for infuriating conservatives. However, the "Unholy" singer upset their fans last night (May 24).
Performing at Manchester's AO Arena, Smith cut their set short after only four songs. The audience was left bewildered after Smith exited the stage and no explanation was offered for some time, until it was announced the show was canceled.
Smith has since posted a statement on their Instagram Story that reads: "Dearest sailors, I don't know what to say honestly. I fought off a virus a few weeks ago and since then we have travelled across Europe and had such incredible shows. Today in soundcheck I felt fine and was so excited to give Manchester an amazing show tonight, with a special surprise at the end."
They continued, "During my third song, I noticed something wrong with my voice. I prayed it was just my voice waking up for the show but into the fourth song I could feel something was really wrong. I came off stage and have tried everything to get my voice back in gear but it won't. I am honestly heartbroken I couldn't finish the show tonight for you all. I love you all. I'm sorry I'm sorry I'm sorry x."
Smith later shared another Instagram Story confirmed they're canceling some upcoming shows due to the vocal problems.