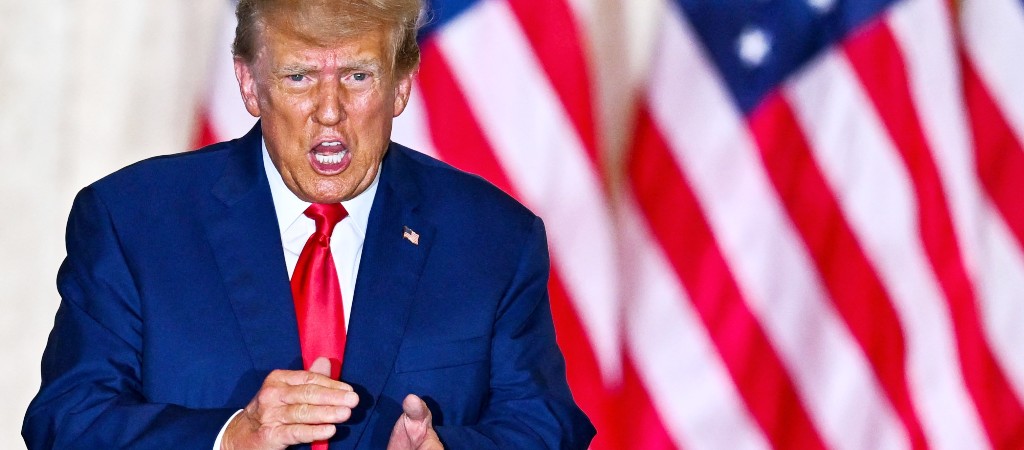 Is it smart to publicly mock and trash the judge in a trial where you're the defendant? Probably not! What's more, in some cases it's not even legal. That hasn't stopped Donald Trump from doing just that to Judge Juan Merchan, who has overseen multiple Trump cases, including the newly and controversially scheduled one involving the notorious Stormy Daniels hush money. Merchan has ordered Trump to stop discussing the trial on social media and elsewhere. Will that actually stop him? Not really.
Trump atty @AlinaHabba appears on @CNNThisMorning w/ @kaitlancollins and is asked about the protective order

HABBA: He respects the court's orders. Does he think that he's always being treated fairly? No, absolutely not…But he — he does not have no respect for the law.

https://t.co/MPHc1h0jMm pic.twitter.com/Rhs6OH6CfU

— Bad Fox Graphics (@BadFoxGraphics) May 24, 2023
As per Mediaite, one of Trump's lawyers, Alina Habba, went on CNN, where host Kaitlan Collins asked if her client was going to obey Judge Merchan's protective order about what he can and cannot say publicly about the case. Habba said he "absolutely" would, claiming he has "always abided by any order," and that he's "never been sanctioned by a judge for not listening to the rules." Habba also said Trump "respects the law, respects the judges." He just doesn't think he's "always being treated fairly."
But when Collins pointed out that he's been attacking Judge Merchan online, Habba wasn't as confident he could keep his trap shut.
"You know, I think you have to put yourself in his shoes, right?," she replied. " He is not only a human being, a citizen. He's a political candidate that has a reputation as not just a real estate tycoon, but an incredible president and also a politician."
Habba then suggested there's some conspiracy afoot that Merchan was assigned to both the Trump Organization trial, which saw former CFO Allen Weisselberg sent to the slammer, and the Daniels case, which Trump argued was intentionally scheduled for next spring, i.e., deep primary season, in order to screw with his campaign.
"So when you see these judges that somehow get the same cases, you can't think that's a coincidence," Habba said. "Merchan had the Weisselberg case, and that was a very unfair case, in my opinion. That was something that if you were John Doe, maybe you would have just gotten a slap on the wrist, paid a fine and moved on. Somehow he gets Merchan again. You can't help but think that there is something going on there.
"So I think my client is right to be angry," Habba continued. "I think that he has a First Amendment right to speak just like you do, just like I do. And he's going to use it to the extent he can within the court's order."
And so Donald Trump — a man who has always seen how far he can push laws without getting in trouble (and then repeatedly gotten in trouble) — will have to watch his mouth. Or maybe he'll do what he's been doing with E. Jean Carroll and just straight-up break the law.
(Via Mediaite)