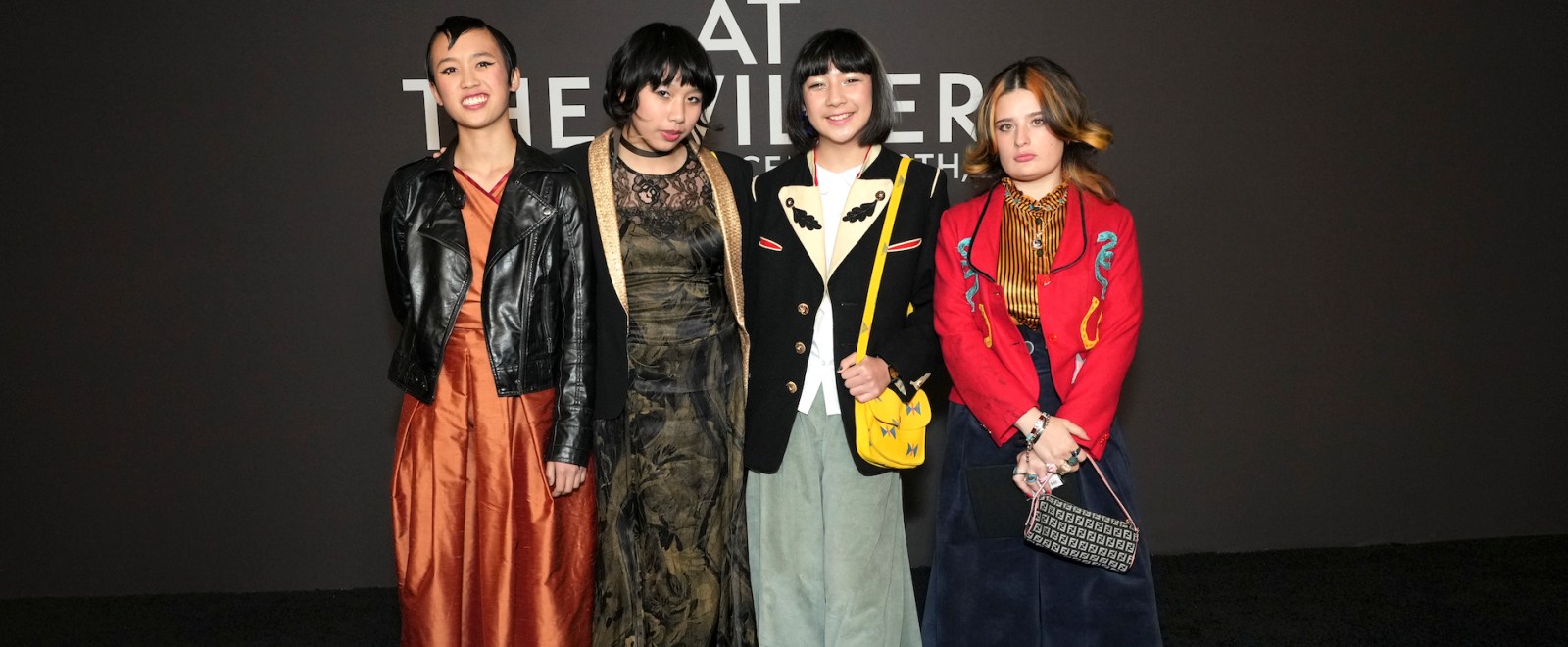 Conveniences of modern communication technology have made it so most of us don't really have to expend much mental bandwidth caring about whether it's spelled "miniscule" or "minuscule." (It's the second one, I think.) Once a year, though, the act of spelling words correctly is put center stage with the annual Scripps National Spelling Bee.
The two-night event is set to air live on the ION network, on May 31 and June 1 (here's info about how to watch it). As Stereogum notes, there was an opening ceremony yesterday (May 29), though, and there, The Linda Lindas (whose members aren't much older than this year's crop of spellers) gave a live performance, a first for the bee.
The band posted about it on Instagram, writing, "Playing the @scrippsnationalspellingbee was an honor and a B-L-A-S-T. Good luck to all the spellers." Their post included photos from the event, including pictures of them on stage and posing with the spellers.
Video of the group's performance hasn't surfaced yet, but it will presumably/hopefully air during the event broadcast. The semifinals will air on May 31 at 8 p.m. ET, while the finals are set for June 1 also at 8 p.m. ET. The preliminaries and quarterfinals will also air on ION Plus, so find more information here.