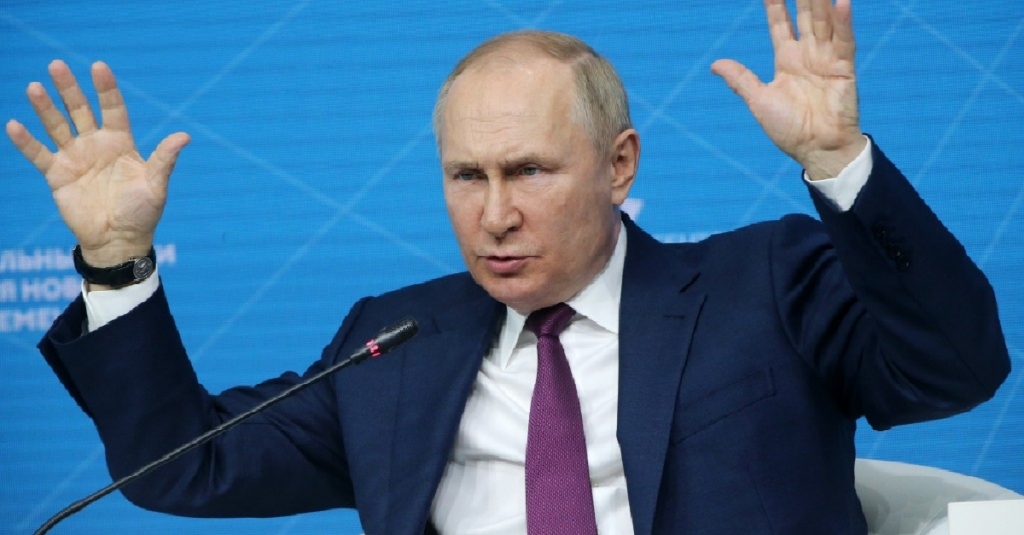 With his invasion of Ukraine stretching on for over a year with no sign of Russian victory anywhere in sight, Vladimir Putin continues to face increased opposition at home. More recently, the Russian leader's private military, the Wagner army, has turned on Putin and publicity criticized the embattled dictator for failing to provide ammunition. The Wagner forces have even gone so far as to call Putin a "complete a**hole," and they're not stopping there.
According to a new report (citing Igor Girkin, an ex-Federal Security Service officer), the head of the Wagner army (Yevgeny Prigozhin) is now looking to do more than just belittle Putin. He wants him overthrown.
Via Insider:
"If Prigozhin remains the head of Wagner, the mutiny will come quickly and radically," Girkin said in a video shared by WarTranslated.

"A coup attempt has been declared… What will happen next, I don't know, especially as Wagner is urgently withdrawn to rear bases… The danger of a looming coup is clear."
In recent weeks, Prigozhin has publicly said that the Ukraine invasion "backfired." While Russia continues to face stiff casualties, Ukrainian forces have "gained more troops and more weapons." Prigozhin lays the blame for Russia's failure on the country's top leadership, which reportedly includes Putin himself.
The news of Prigozhin's attempted coup comes via Igor Girkin, a former Federal Security Service officer who has been offering stark assessments of Putin's war.
"I'm not afraid to say that we are heading towards military defeat," Girkin said last month while citing concerns that Russia's economy, military, and political system can't handle such a "long, protracted war."
(Via Insider)