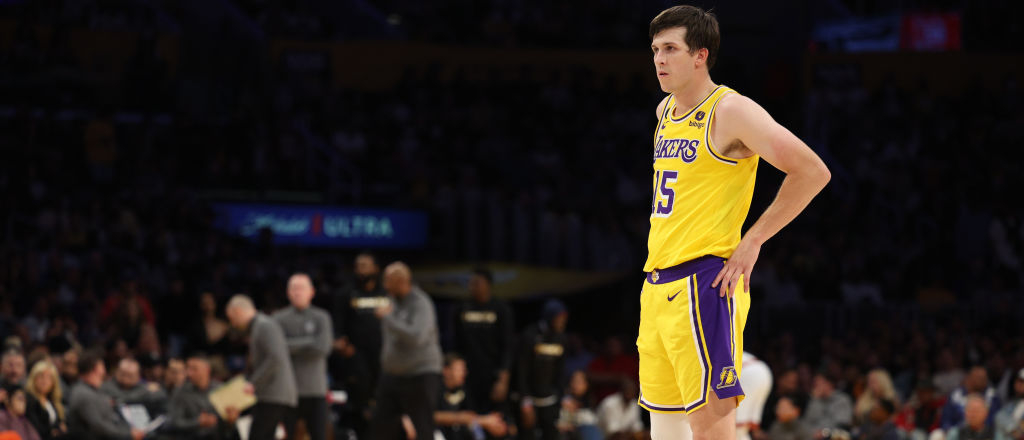 As has been the case most every offseason during the LeBron James era, the Lakers enter this summer with a lot of decisions to make on their own free agents.
Building their team around James and Anthony Davis has meant they fill out the majority of the roster with short-term deals, but unlike the last couple of years, there is reason for optimism about the group they closed 2023 with. After making it to the Western Conference Finals and closing the regular season strong after making a number of deadline moves, the Lakers made it clear in their exit interviews they want more continuity coming into next year.
To do so, they'll have to bid against other teams for some of their top role players, most notably Austin Reaves. Reaves made a leap this season into being the Lakers third-beat player and, most importantly, kept playing at that level in the playoffs. As he enters restricted free agency, other teams could try to pry him out of L.A. by making an offer sheet that would make the Lakers balk.
That will apparently require a massive offer, with Jovan Buha of The Athletic telling Michael Scotto on the HoopsHype podcast the Lakers will match a sheet up to 4 years, $100 million.
The Lakers are going to match any contract offer sheet that he signs up to that $100 million.
…
You mentioned $80 million, and $80-85 million is where teams think the Lakers might have to think about it and maybe call their bluff. Again, from what I've heard from the Lakers' side, they're matching all the way up to $100 million.
Buha notes that the Lakers learned from the Alex Caruso situation when they didn't match the Bulls offer sheet and have missed his defensive presence ever since. With Reaves, they seem prepared to pay what's needed to retain him, but this certainly comes with the caveat that it benefits the Lakers greatly to have it out there publicly that teams shouldn't even consider making an offer short of $100 million.
That increases the likelihood they can get Reaves at a discount if he doesn't have much of a market elsewhere — as often happens to restricted free agents. Still, there are a handful of teams with lots of cap space this summer and a need for a two-way guard with Reaves' abilities, and we'll find out if they want to call L.A.'s bluff and make an offer in that $80+ million range — or go above that $100 million figure completely.