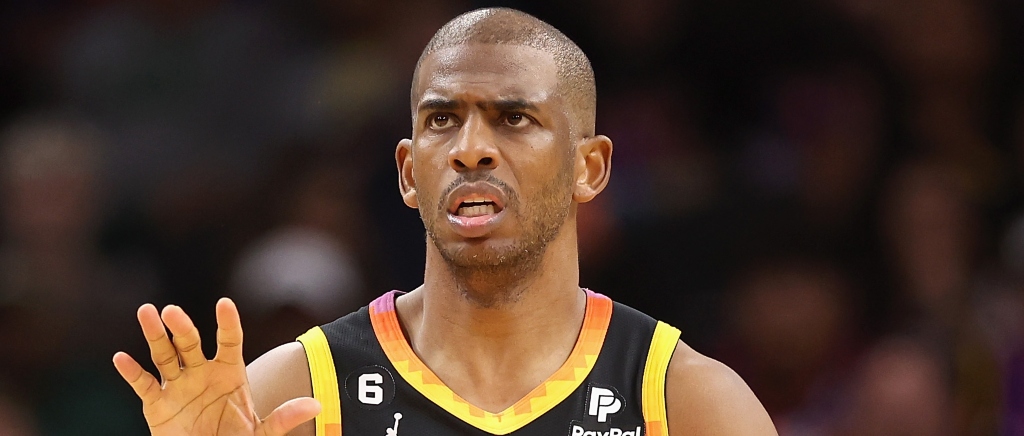 Chris Paul is going to hit the free agent market this summer. According to Chris Haynes of Bleacher Report, the Phoenix Suns have made the first major move of the Frank Vogel era, as the team has made the decision to waive Paul and let him hit the open market.
BREAKING: Phoenix Suns have notified star Chris Paul that he will be waived, making the future Hall of Famer one of the top free agents this offseason, league sources tell @NBAonTNT, @BleacherReport.

— Chris Haynes (@ChrisBHaynes) June 7, 2023
Paul, who just turned 38 in May, could have remained under contract with the Suns for the next two seasons at $30.4 million a year, although his salary was partially guaranteed for 2023-24 and non-guaranteed for the following year. Paul's deal would have been fully guaranteed if the team did not make a decision on his future by June 28, and his partial guarantee is worth $15.8 million.
After coming to Phoenix ahead of the 2020-21 season, Paul was a major reason why the team was able to make the NBA Finals in 2021 and had the best regular season record the following year. But in 2022-23, Paul started to show signs of Father Time catching up to him, as he averaged 13.9 points, 8.9 assists, 4.3 rebounds, and 1.5 steals in 32 minutes per game while only appearing in 59 contests during the regular season.
With both Devin Booker and Kevin Durant in town, the Suns are trying to win as soon as possible and must believe that they can build the best possible team without Paul. Now, the Point God will be free to sign with any team he wants, and it's not hard to imagine a squad with a need for a veteran presence in the backcourt jumping at the opportunity to bring him on board.