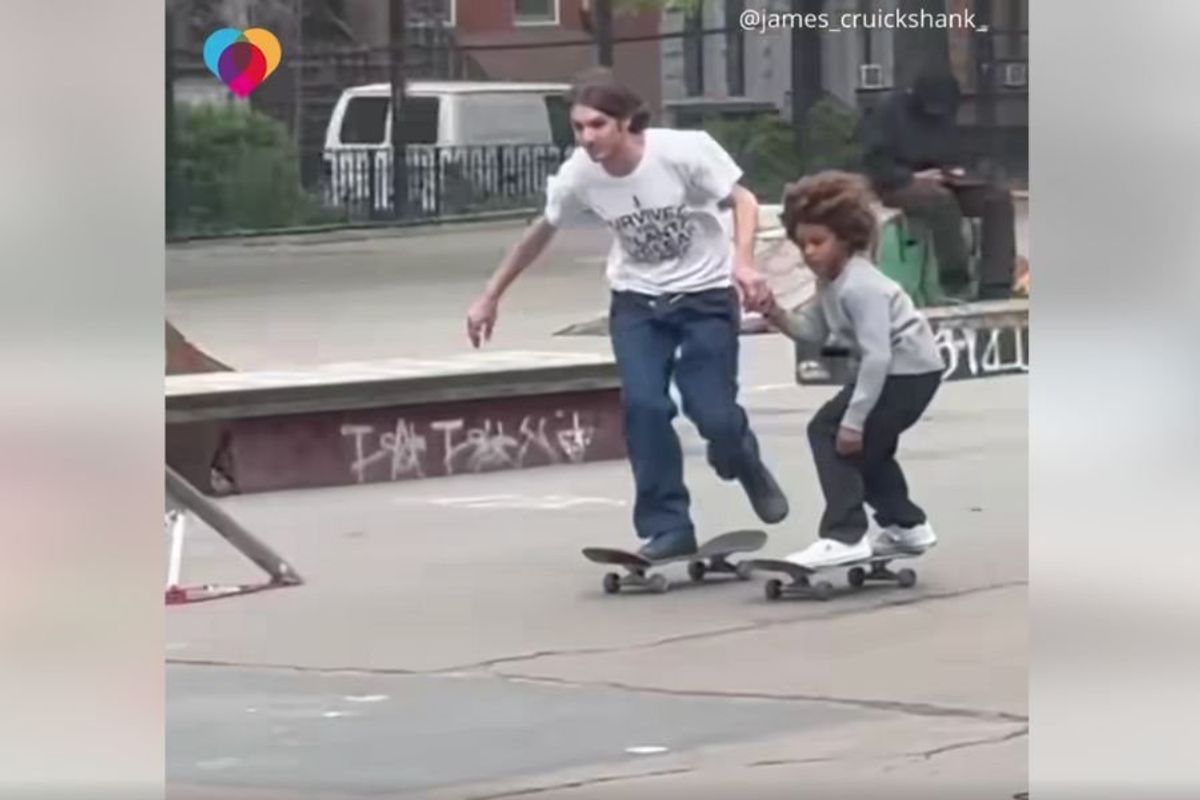 Learning a new skill is a little scary, especially if that skill includes becoming airborne for any amount of time. But without pushing the limits of gravity in sports, we wouldn't have greats like Tony Hawk and Chole Kim. Even the extreme sports and Olympic stars had to start from scratch, likely with lots of scratches, bruises and maybe even some broken bones as they learned new tricks.
When you're little and learning new skateboarding tricks, sometimes you just need the bravery of an older kid to help you push through the fear. In a video posted by CBS, a little skateboarder who appeared to be around 9 years old looked to an older skateboarder to hold his hand as he attempted a new trick.
The older boy grabbed the boy's hand and took off running along side the little boy's skateboard, eventually throwing his own skateboard under his feet to keep up.
---
The entire interaction took less than a minute, but the little boy's excitement at the end when he nailed the trick was absolutely priceless. He landed the flip and rolled right into the older teen's arms, jumping excitedly. It was the kind of kindness parents hope their kids show when they're not looking, and the comment section was filled with people cheering on the skateboarders.
"I love this! He was there for him to the end to make sure he had a smooth landing! What a great video," one person wrote.
"Watching this, this morning, just made my day. Awesome the lil one did it, but even more the older boy helped him get it done. God bless them both," another commenter wrote.
"Omg..that's way too cute. That hug, speaks volumes. Well done little one, you did it," someone said.
Sometimes you just need a little nudge of encouragement to do the hard thing. So glad this boy had the support of a more experienced skater. These kids are alright.
Watch the wholesome moment below: