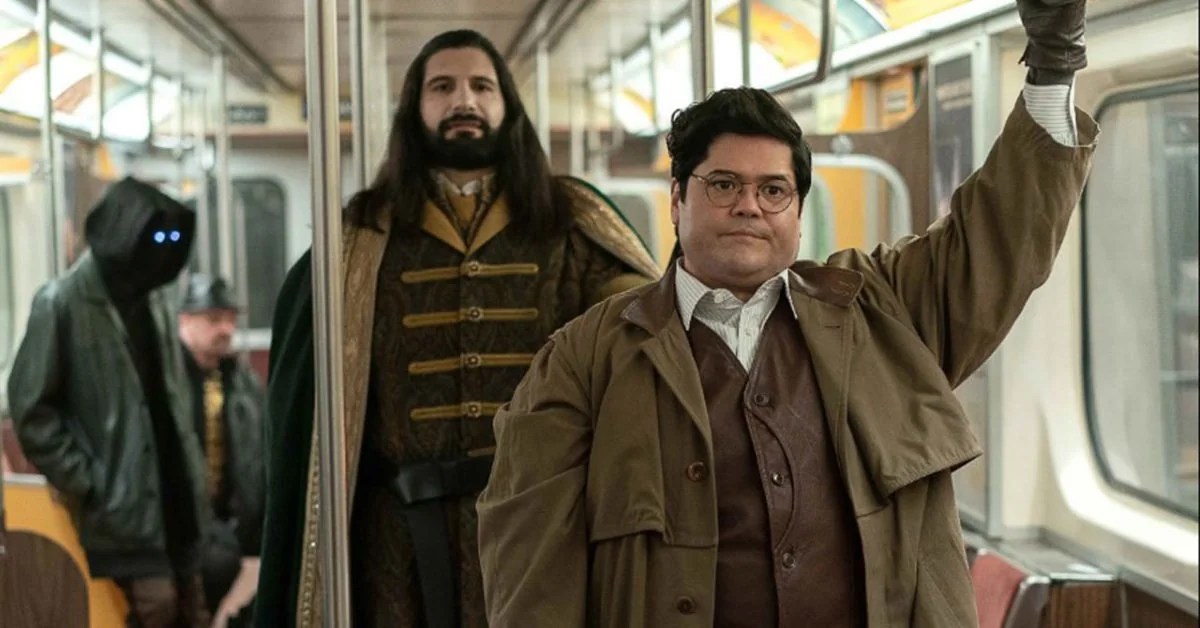 Each week our staff of film and TV experts surveys the entertainment landscape to select the ten best new/newish shows available for you to stream at home. We put a lot of thought into our selections, and our debates on what to include and what not to include can sometimes get a little heated and feelings may get hurt, but so be it, this is an important service for you, our readers. With that said, here are our selections for this week.
20. Bird Box Barcelona (Netflix)
The first Bird Box film brought in such massive viewership that the Sandra Bullock-starring picture retains the third-place position among Netflix original films. Bullock won't be back for this installment, which obviously takes place in Spain during the early days of the mysterious outbreak. Get ready to watch everyone bust out those blindfolds, and hopefully, the streaming service stays smart and never shows us what those monsters look like because even though the first film did contain a bit of unintentional humor, no one wants to see a flat-out comedy here.
Hijack asks a question that has been on all of our minds for over a decade now: What if we took 24, with its real-time running clock playing out over the course of a full season, but instead it was seven hours and with Idris Elba and on an airplane? Okay, maybe you weren't asking that exact question for the last 10 years. But you probably are now. Which is okay, seeing as that's basically what Hijack is. Look at us, solving little problems we didn't even know existed. It's not as dramatic as, say, thwarting terrorists in the skies, to choose an example at random, but still. Not too shabby.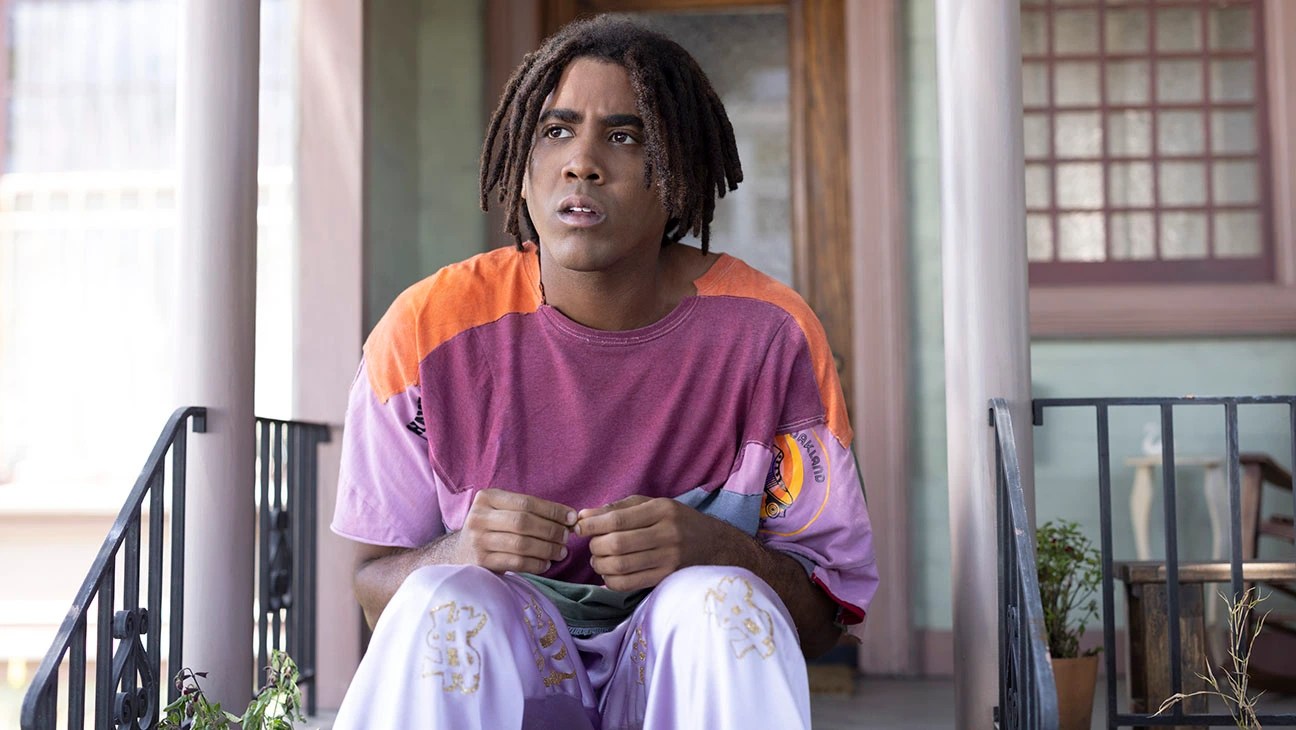 The last time we checked in with Boots Riley, he was taking us on a deeply wild ride with Sorry to Bother You. Well, he's back, and deeply wild again, this time with a new series about a 13-foot-tall man named Cootie who has a bunch of interesting experiences out in the world, delving into everything from love to friendship to… actually, you should just watch this one to find out. Our words can't do it justice. Especially not for the thing where Walton Goggins shows up as a character named The Hero. This is a weird one, to be sure but it's a weird one in the best way possible.
17. The Horrors of Dolores Roach (Amazon Prime)
Three things are true here:
This is a show about a woman who gets out of prison and starts making empanadas in her stoner friend's basement
The empanadas are filled with meat from humans she has killed
The show is actually pretty fun
Lot going on here. Worth checking out, if only out of curiosity.
16. Star Trek: Strange New Worlds (Paramount Plus)
What we have here is a spinoff of one show (Star Trek: Discovery) that was itself a prequel to another show (the original Star Trek), now in its second season. We are deep into the lore here. But that's okay. It's a fun little ride, good for both diehard fans of the franchise and newbies trying to dip their toes in a little. You could use a little galactic escape sometimes. We all can.
15. The Out-Laws (Netflix)
Hey, do you wanna spend like 90 minutes this weekend watching a movie that stars Adam Devine and Nina Dobrev as a young married couple and Pierce Brosnan and Ellen Barkin as her parents who might also secretly be bank robbers? Before you answer, please remember that it is 8000 degrees outside and you probably have air conditioning in your room. And that any movie where Pierce Brosnan plays a maybe secret thief is a solid summer watch. Okay, now you can answer.
14. It's Always Sunny in Philadelphia (FXX/Hulu)
It's the 16th season of It's Always Sunny and if you're not already endlessly in love with this gang of moronic miscreants and their low-rent misadventures I don't know that you can be saved. For those who have fallen off a little over the years, though, please allow us to reassure you that the show is as good, chaotic, vile, silly, and subtly smart as ever, trading international hijinks in Ireland during part of last season for a back to basics approach. In just the first two episodes we've seen Mac, Charlie, Dee, Dennis, and Frank giving us a cliffs notes understanding of inflation and crypto (as only Always Sunny can), revelations about Charlie and Frank's cramped apartment, a crazy family road trip, and a whole lot of casual gunplay. And that's just the first two episodes. We can't wait to see the rest.
Wilt Chamberlain was a fascinating man. He once scored 100 points in a single basketball game. He used to drive cross-country barefoot on a whim sometimes. He is alleged to have been a famously prodigious lover. It's not necessarily a surprise that someone is making a docuseries about his life as much as it is that it took all of us this long to make it happen.
12. Warrior (Max)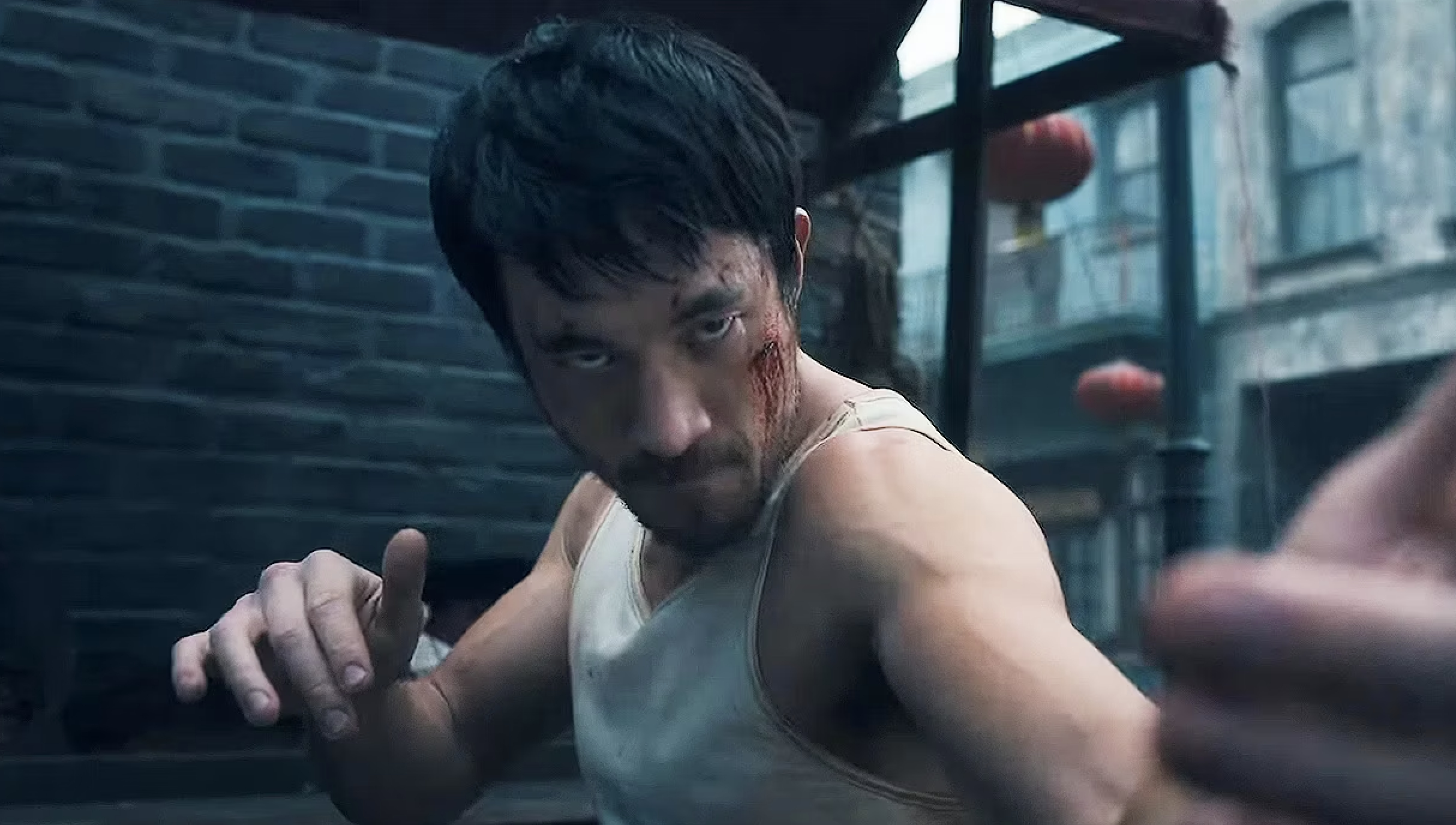 Warrior is back for a third season, still starring Andrew Koji as Ah Sahm and still set in 19th century San Francisco and still based on the writings of Bruce Lee, but now it's on Max, which was previously known as HBO Max, after originally debuting on Cinemax back in 2019. There's a lot going on here, most of it involving some usage of the letters m-a-x, but the bottom line remains the same: it's a good show that's full of action and cool fights scenes and sometimes that's exactly what you need when it starts getting hot outside.
Much like The Beastie Boys (only not like them at all), this duo began their journey as high school pals who decided, what the hell, let's form a pop band. Soon enough, they became a global sensation, and this documentary promises to pluck a few heartstrings while looking back at George Michael (RIP) and Andrew Ridgeley's personal trove of footage along with previously unrevealed discussions from both pop stars.
John Krasinski is back for another run as Jack Ryan, the Tom Clancy character who has been saving the world for the last 30 or 40 years, played by everyone from Harrison Ford to Chris Pine. Wendell Pierce is in there, too. It's kind of wild to think about, really, this thing where Jim from The Office and Bunk from The Wire have been running around for a few seasons now saving the world on a show made by the same company that ships vitamins and kitchen utensils to your house in 48 hours. But it's happening. The future is pretty weird!
In case the clip of Lee Pace battling a group of relentless assassins dressed only in his birthday suit wasn't a big enough clue, this season of Foundation f*cks. And fights. What we're trying to say is there's a ton more action involved in the latest batch of episodes as the struggle to save a small swath of humanity from a predicted galactic war grows more perilous. We've hurtled 100 years forward as Dr. Hari Seldon (Jared Harris) and his group of revolutionaries encounter a new threat to his psychohistory equation while navigating the unintended consequences of time travel. Meanwhile, the Emperor clones (Pace among them) are scrambling to hold onto power as rebellions and political upheaval threaten their DNA-replicating dynasty. Man, no one is doing sci-fi like Apple TV+ right now.
8. Black Mirror (Netflix)
Can the bleak freaky award-winning anthology series and buzz machine from a few years ago still scare the piss out of audiences now that the world has been brought closer to some of its popular themes about metaverses, AI everywhere, neural implants, evaporating privacy protections, and the malignancy of loneliness and hollowness of digital interactions? We're about to find out with five new star-studded episodes that beg for our attention while it's still ours to control.
7. The Witcher (Netflix)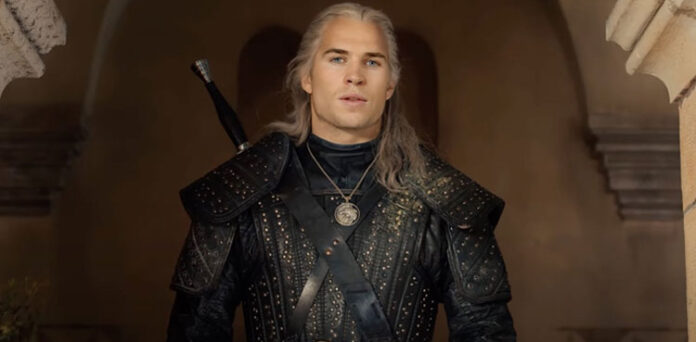 Henry Cavill has one foot out the door of this franchise, which is unfortunate, but we'll see what Liam Hemsworth brings to the table in the future. Further, this season will apparently bring us (from the looks of the above teaser) plenty of banger-filled Jaskier with newfound eyeliner. Ideally, this means that the show will go ahead and declare Jaskier canonically bisexual because they've been dancing around the issue long enough. And god only knows that the Netflix franchise has tweaked Andrzej Sapkowski books and the video games enough over the years already, so what's one more time?
6. Quarterback (Netflix)
Quarterback is Netflix's next stab at a sports docuseries, after first diving into F1 racing and professional golf with surprising success. This one follows — you guessed it — a group of NFL quarterbacks as the prepare for battle in an NFL season. We get looks at everyone from Patrick Mahomes to Kirk Cousins to Marcus Mariota as they try to fling the pigskin successfully while getting chased by very large dudes. It's basically an action movie.
The Afterparty was a ton of fun in its first season. It was a little whodunnit mystery with a cast full of your comedy favorites — Sam Richardson! Tiffany Haddish! Ben Schwartz! And so on! — and a fun hook where each episode focused on a different character and was presented using a different style of storytelling. Well, it's back for a second season now, with a new murder and some new genres and a similar crew of characters. There is very little to complain about here.
4. Full Circle (Max)
We are fixing to be awash in Tim Olyphant. Not only is Justified: City Primeval on the way, but he also plays an apparently hatless role in this crime drama series from Steven Soderbergh. Olyphant and Clare Danes portray parents of a kidnapped child, so yes, this might not be the kind of "tense drama" that you're craving, but the talent is stacked into the stratosphere. Zazie Beetz plays the lead investigator on the case, and naturally, do not expect a cut-and-dried story from Mr. Soderbergh. Yes, there are secrets afoot here.
The first season of The Bear was often chaotic and intense in the very best of ways. But while season two doesn't move fully away from that formula, it all feels a little more slow-burn and structured as it seeks to tell a story about what happens when you dare to take a chance and change things up. How discombobulating it is and how the universe reacts. We thought last season was a main course, but it was apparently just an appetizer.
2. What We Do in the Shadows (FXX/Hulu)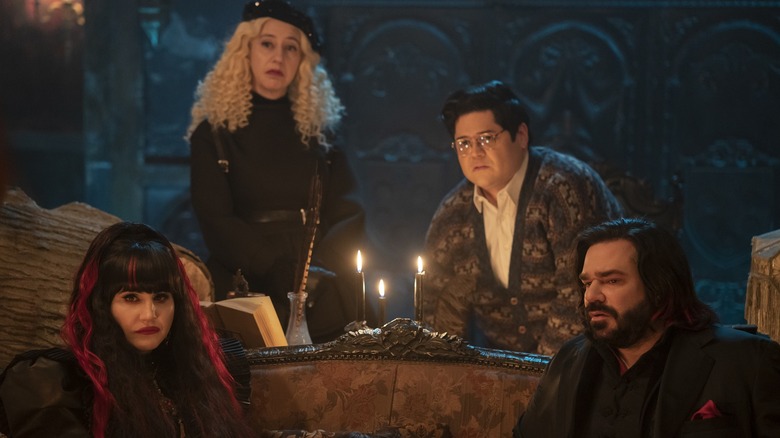 Body-swaps. Pride parades. Mall outings. The best comedy on TV is officially back, baby. WWDITS' latest season introduces our favorite group of undead idiots to even more 21st century hijinks proving that this show – unlike its immortal characters – only gets better with age. Guillermo's struggling with an identity crisis of supernatural proportions, Nadja's been hexed, Colin Robinson is thriving in the service industry, and Nandor and Laszlo are knee-deep in a centuries-old feud. The house is in chaos, which is just how we like it.
1. The Righteous Gemstones (Max)
The super-rich mega-church proprietors are back and they're ready to step into a new chapter that sees patriarch Eli Gemstone ceding control to his kids. Shades of Succession? In some surface ways, sure, but Gemstones is its own swirl of chaos and genius, and this new season goes all in on family feuds while adding monster trucks, romantic entanglements, backwoods survivalists doing that thing they do, and an all-new Baby Billy scheme.