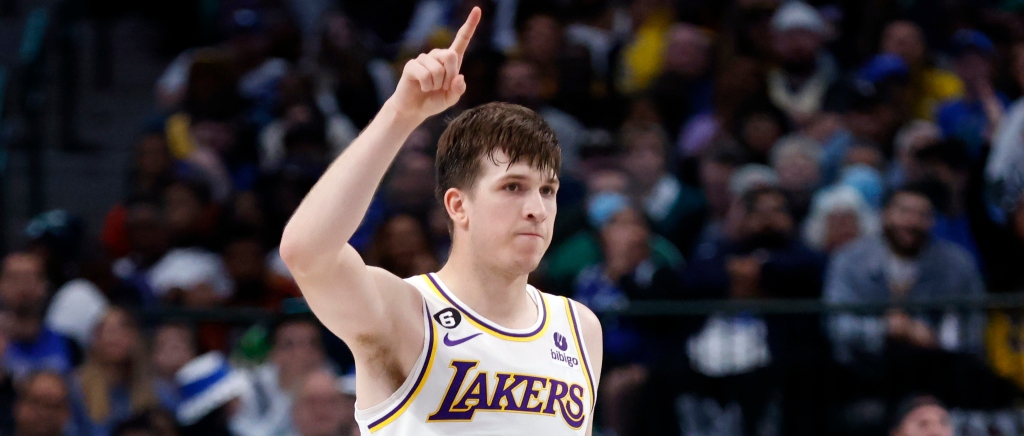 There was plenty of intrigue over the contract Austin Reaves would get this summer. A former undrafted free agent who turned into a crucial piece for the Los Angeles Lakers in their run to the Western Conference Finals, Reaves seemed set to receive a monster payday, with reports indicating the Lakers would be willing to match an offer sheet worth nine figures.
That ended up not happening. Reaves didn't sign an offer sheet from another team, instead agreeing to a 4-year, $54 million extension with Los Angeles that sure seems like a team-friendly deal. And apparently, the team has high hopes for what he can accomplish, as Lakers coach Darvin Ham told Chris Haynes and Marc Stein of the "#thisleague UNCUT" podcast that he sees an All-Star appearance on the horizon for the former University of Oklahoma standout.
"I'm putting it on record right now: Austin Reaves will be an All-Star at some point soon," Ham said. "I think what you saw, him getting invited to be a part of the World Cup team was the first step in that direction. Everything you saw him do last year, the kid is a flat-out competitor, one of the greatest human beings you could ever be around, always fun, keeps things simple, but yet works at his craft, is fearless in the biggest of moments. And my plan is to continue to feature him, he's our starting 2-guard. I think there's a lot more levels he's gonna get to before it's all said and done, and he'll be an All-Star and a world champion with me in the room with him."
It's quite the endorsement for Reaves, even considering that his head coach is obviously going to praise his game. As Ham noted, Reaves will suit up and play competitive basketball before he returns to the Lakers for next season, as he's one of the guards that USA Basketball selected for the upcoming FIBA World Cup.