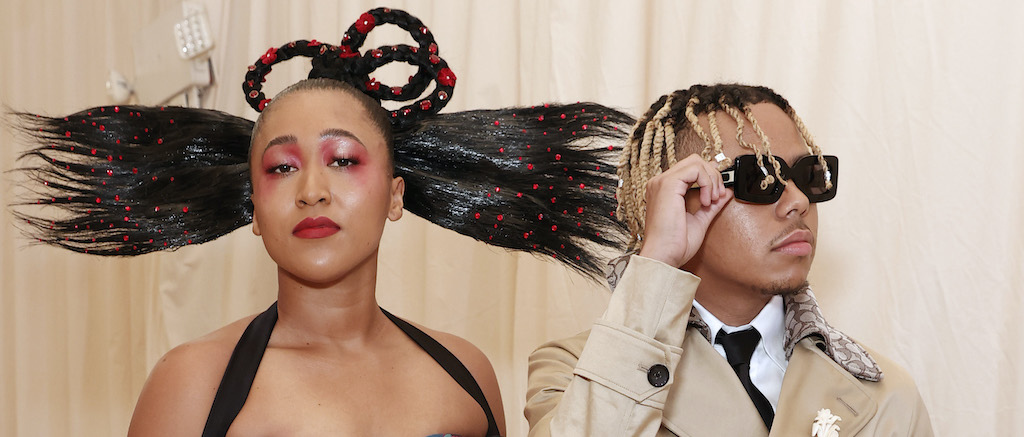 A few days ago, tennis star Naomi Osaka gave birth to a daughter, her first baby with rapper Cordae. Cordae first confirmed the news last weekend, when he told his audience at Canada's Calgary Stampede, "My daughter Shai was just born a couple of days ago, so I want to dedicate this performance to my baby girl Shai. Love you, I'm going back home."
Now Osaka has shared her first social media post since the child's birth, and it includes the first photo of the baby. We don't see the baby's face in the picture, but we do get a look at her adorable and on-brand outfit: a onesie with pink and green tennis rackets and balls embroidered all over. The post also features a photo of Osaka looking down at her pregnant belly in what might be a Cordae recording setup, based on the musical equipment in the shot.
Osaka wrote in the post, "Well that was a cool little intermission, now back to your regularly scheduled program [tennis ball emoji] [peace sign emoji] [hearts emoji]."
As for what's next for the couple, Osaka's caption seems to suggest she's going to start preparing for a return to tennis. Cordae, meanwhile, recently dropped a collaboration with Juice WRLD.