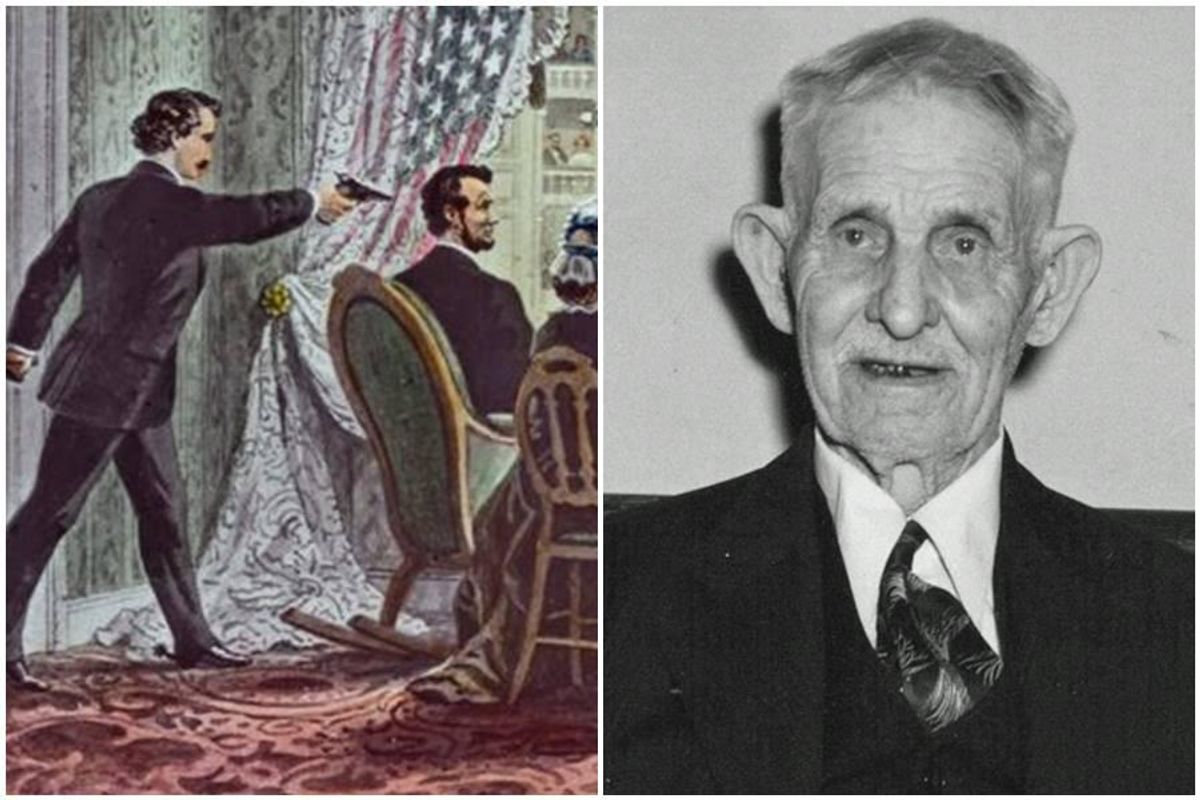 Samuel J. Seymour was one of the approximately 1,700 people at Ford's Theatre in Washington, D.C., on April 14, 1865, the night President Abraham Lincoln was assassinated by John Wilkes Booth. He was also the last to live long enough to talk about that historic night on television.
Seymour was 5 years old when he went to see the play "Our American Cousin" with his nurse, Sarah Cook, and Mrs. Goldsboro, the wife of his father's employer.
When Booth shot Lincoln, he pulled the trigger during the biggest laugh of the night so that it wouldn't be heard. What caught Seymour's attention was when Booth fell from the balcony after a scuffle with Henry Reed Rathbone.
---
Chaos erupted in the theater and Seymour was ushered out by his nurse. While they fled he overheard people screaming, "Lincoln's shot! The President is dead!"
"I saw Lincoln slumped forward in his seat," the old man later recalled. "That night I was shot 50 times, at least, in my dreams—and I sometimes relive the horror of Lincoln's assassination, dozing in my rocker as an old codger like me is bound to do."
Two months before Seymour's death at the age of 95, he appeared on the game show "I've Got a Secret," where panelists tried to guess his secret: "I saw John Wilkes Booth shoot Abraham Lincoln (April 14, 1865)."
Seymour didn't speak much during the show but he did make a historic understatement when panelist Jayne Meadows asked if his secret was "a pleasant thing," to which Seymour replied, "Not very pleasant I don't think. I was scared to death."
This article originally appeared on 2.3.23