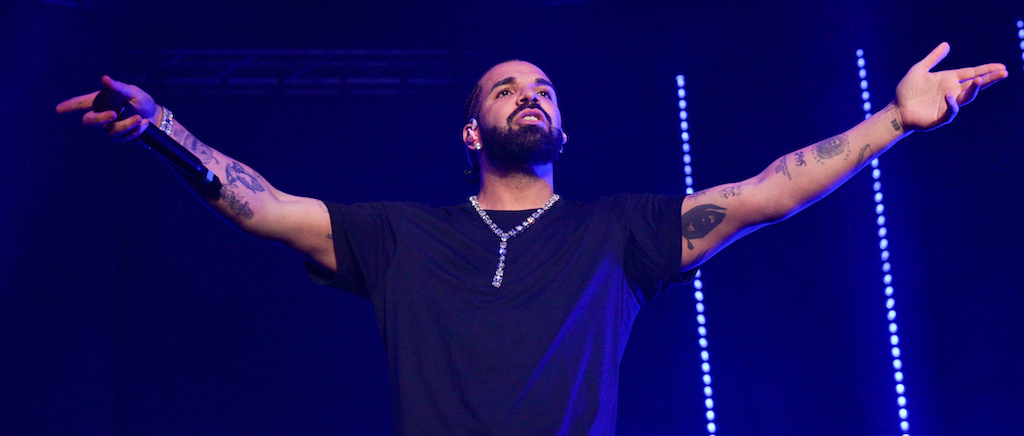 Drake's love of Kentucky men's basketball is pretty well documented by this point. For years, Drake has made appearances in Lexington, like the time that he appeared at the team's Big Blue Madness event and got to warm up with the rest of the roster, although he did find himself on the receiving end of some jokes due to a pretty ugly airball he launched from behind the three-point line.
Regardless, Drake and John Calipari's squad are basically tied together at the hip at this point, and recently, this meant that the young men who suit up for the Wildcats got the chance to go hang out at Drake's place. The Wildcats were greeted by a gigantic banner in front of the place and then got the chance to practice a bit on his basketball court.
and I rock Kentucky Blue.

Thanks for having us, @Drake pic.twitter.com/memhcTE3fo

— Kentucky Men's Basketball (@KentuckyMBB) July 14, 2023
Calipari, the longtime Kentucky coach, posted a video from Drake's pool, confirming that they were, indeed, at Drake's.
The Wildcats are in Toronto for Globl Jam, a tournament that features men's and women's teams from several different countries, with Kentucky basketball representing the United States. The team played against Canada on Thursday, and there is no word on who Drake wanted to win that game.