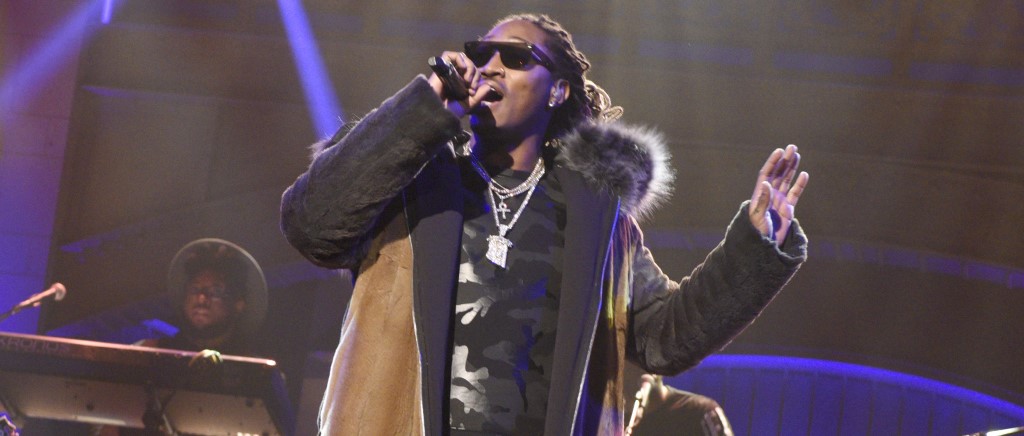 Future and Quavo reignited their creative chemistry on Quavo's new single "Turn Yo Clic Up," but that isn't the only thing being revived. It seems Future's been carrying a torch for Russell Wilson all this time, and he drops a couple of lines on the song that has fans believing he's stoking the flames of his one-sided rivalry with his ex-flame Ciara's current husband.
In his verse, Future throws out the line, "Big dawg status, bill hopper / I ball in his mall for my brothers / Goyard bag, tote the cutter / I got it out the field, fuck Russell." The punchline plays on rappers referencing "the field" — i.e. "the streets," "the mud," "the trap" — with Wilson's occupation as quarterback for the NFL's Denver Broncos. Here's the track:
Future has seemingly long resented Wilson; after splitting up with Future, with whom she shares one child, in 2014, Ciara moved on with Russell Wilson in 2016. They were married in July of that year, and ever since, it seems Future can't seem to help throwing petty shots at Wilson, despite co-parenting with Ciara. In 2019, he accused Wilson of "not being a man in that position," after Ciara responded to him naming her in his song "My Collection. (Seems like she'd stop talking about him if he'd stop talking about her, though. Also, he was the one who allegedly blew it, so he's kind of throwing stones from a glass house.)
Russell has, thus far, shrugged off Future's antics — which could all just be pantomime for fans of his "toxic" persona, anyway.